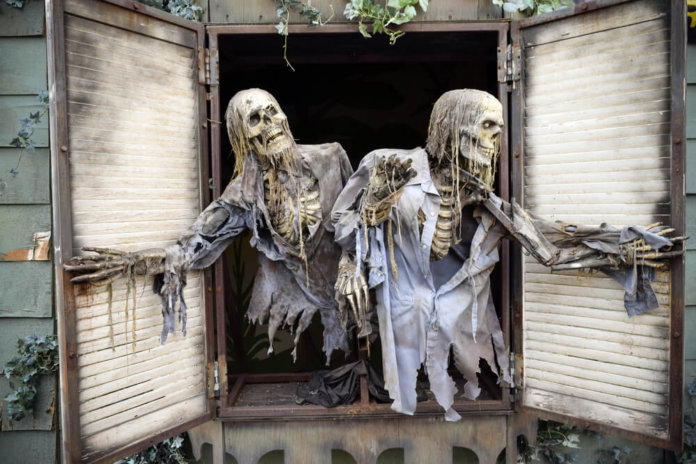 Delhi a place of love and war which establishes a promise of its own, is known for its paranormal history as well. Haunted Places in Delhi with its spooky sound and gloomy deserted area gives a chill to the bones, struggling to establish a connection of unearthly to the earthly. Don't miss these haunted places in Delhi, if you are here to challenge your fearless soul.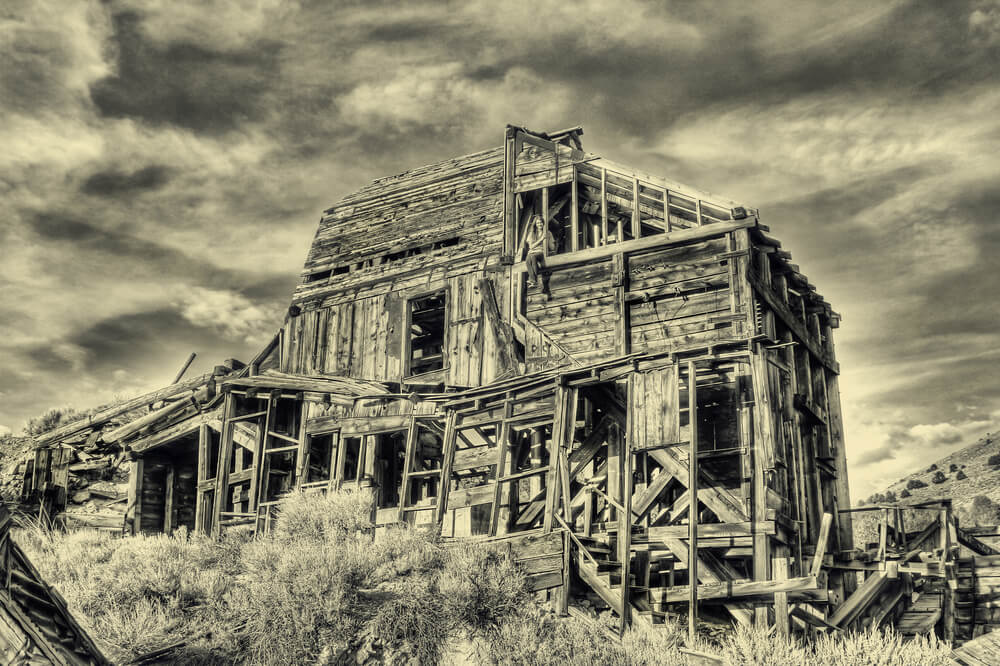 A huge list of haunted places in Delhi will satiate your paranormal thirst. Just as the CEO of The Paranormal Society of the India, Gaurav Tiwari enjoyed working, just delve deep into you will enjoy a lot and know how such energies are an intricate part of the living.
These abandoned places promise the openness to explore and have a close interaction with the ghosts. They will curdle your blood if you do not have the guts to face the desolated spaces of the region.  Be ready to be horrified by the unnerving description of various places below!
Haunted Places In Delhi
Some places give you cheap thrills, curating ahead a supernatural texture.
1. Khooni Darwaza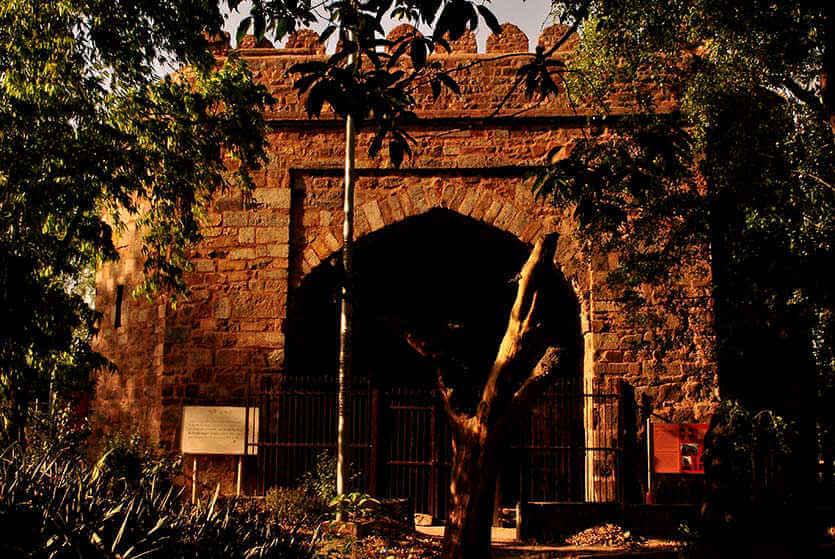 In popular Hindi, Lal Darwaza, or literally meaning the "Bloody Door" located near Delhi gate, has a death history of its own. The monument is known for the persecution story of the royal lineage of the last Mughal Empire: Bahadur Shah Zafar's sons –  Mirza Mughal and Mirza Khizr Sultan and also his grandson Mirza Abu Bakht.
During the First war of Indian Independence, British soldier Captain William Hudson striped them naked and shot them dead. Such a gory act accompanied the display of the dead body. The illusion of the dead hung from the gate, stills and fills the visitors in the present era with an unknown fear. The spirits are felt still to linger which do not cause any harm to the Indians, but foreign visitors beware of it.
2. Lothian Cemetery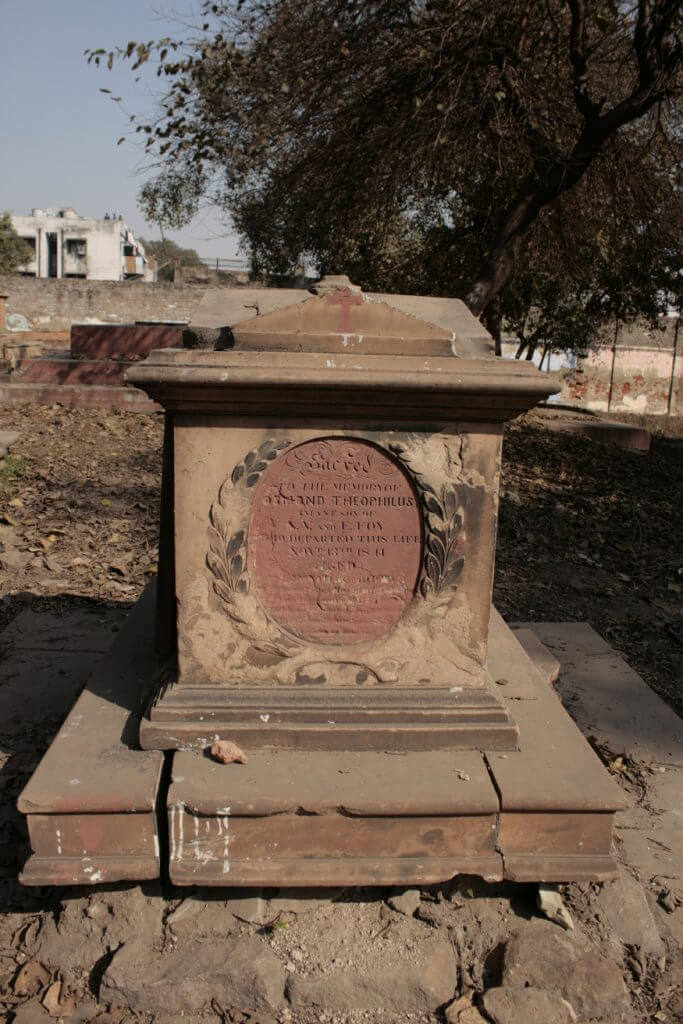 Graveyards have always been a site of thrilling experience. A walking distance from the Kashmiri gate in Delhi, do figure out the burial ground, the ghostly graveyard of the British Era. The unrequited lover, Sir Nicholas, who shot his head decades back, is found to move around exasperated on the new moon day.
Spurned by his lover he resolved to commit suicide.The painful calls of the lover fill the place every day. The Delhi lover calls you, get going.
3. Feroz Shah Kotla
The remnant edifice of the controversial era of the Tughlaq dynasty occupied now by djinns is well known in Delhi. These invisible spirits empowered by the facade of the place trumpets in loneliness.
The locals try to calm the ruffed djins through offerings. Fearing the exceptional power of these ginies most of the visitors follow the ritual too. They are the masters of the atmosphere around the monument. So, next time when you visit such haunted places in Delhi just take care of the eternal authority(and not power) these spirits access.
Also Read: The Most Haunted Places In India
4. Sanjay Van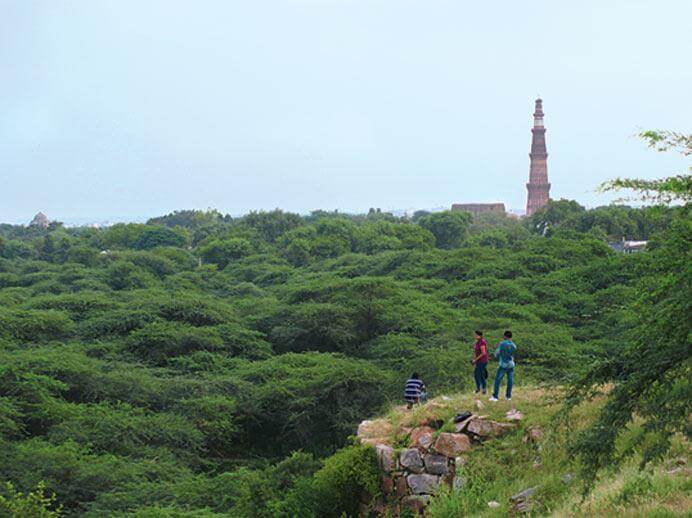 It is easy to say that many spirits have the access to their power in loneliness. So what about the forests, the house of so many animate and inanimate organism. Within this wilderness, the house of numerous mausoleums of the Sufi saints, with its creepy ways gives an eerie feeling while you move through it.
The exceptional paranormal energy which the area access is tacit, spreading vastly over 10 kilometres of range. Strange unsettling voices and noises inside the forest often beckon the visitor on which you too may stumble.
5. Delhi Cantonment: Most Haunted Place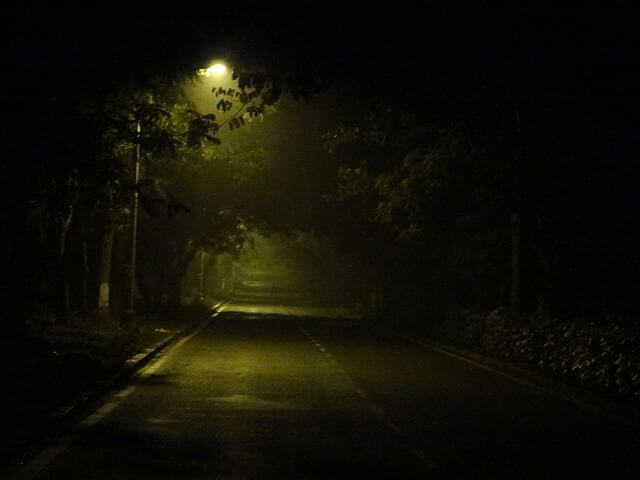 A lady clad in white sari happens to be in front of you knocking your car and asking you for a lift. What will you do? Decide yourself by going to Delhi Cantonment Road, near Dhaula Kuan and experience the eeriness of the place.
It is said that the lady whom you see calling for a lift or something in pristine white racing abreast your vehicle, has died in car accident in that area many years ago. Drivers happen to have nightmares if they come across such figure in this lonely street. So if you are daring enough to challenge the place just visit it. It is for this reason that this is the most spooky and haunted place in Delhi-NCR region.
6. Jamali Kamali Tomb and Mosque
So what do you think is it just a place where one goes you offer prayers. It is obviously the tomb of Jamali and Kamali the known Sufi poets of Lodhi era which lived through the Mughal era as well.
Kamali was associated with this man but his progenitors have not yet been learnt of. The mosque is a forerunner of the Mughal mosque structure in some aspect. Both are known for its embellished engravings and the tomb has been decorated with the poems of the Sufi saints.
But, the structure is said to have enchanted with djinns which are offered prayers on Thursdays although it being debarred. This makes it one of the haunted places of Delhi.

Situated amongst the deep grown forest the princess of the dilapidated 700 hundred years old palace Malcha Mahal, lives in it with its huge ferocious hound. Clad in a black attire, with undone long hair the princess still is seen moving around in the overgrowth. She is waiting to die with ashes of her mother in her hand.
But the mystery and the history of the place gape the visitors, still being guarded by the hounds. It is said that the great granddaughter of Nawab of Oudh, Vilayat Mahal won this eerie place legally, winning the battle with the government in the year 1985. But suddenly she died consuming crushed diamond in 1993.
It is interesting to note that the royal family was given the authority to kill anyone who entered the region due to the fear of the tribal and the looters. Still many go missing in this eerie place and it seems that the time has forgotten the most Haunted place in delhi as it has been a prohibited site of Delhi.
Also Read the Full Story on Malcha Mahal below:
Malcha Mahal, New Delhi-The Story Behind India's Most Haunted Mahal. [updated 2019]
8. Chor Minar, Haus Khas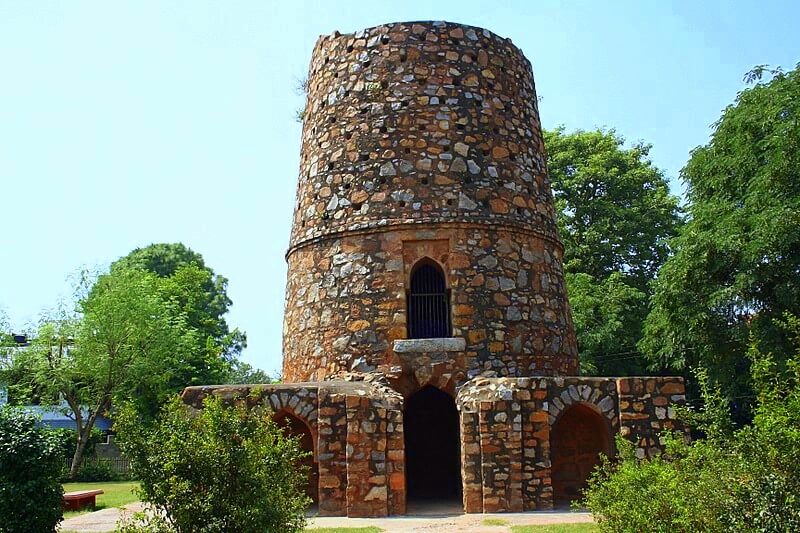 As the name suggests, it is a Tower of Thieves, built during Khilji Dynasty. History reads saying that the severed heads of the thieves during Alauddin Khilji were put on display through its 225 holes using spears,  so as to instil a fear of invaders and robbers. It was a way to stop the inroads from Mongolia. The tower is felt to be possessed by the spirits of the thieves crying all the night. Beware of the wail next time you visit it.
9. Bhuli Bhatiyari Mahal
A must visit with friends and family during daytime but if you want to challenge your guts to visit in the night.
Built in the 14th C, Mughal dynasty by then Mughal emperor Feroz shah Tughlaq, this place was famous for hunting purpose.
A large signboard reading 'do not enter after sunset' pretty much give you second thoughts about entering this place
One can visit this heritage site in the afternoon and click pictures of the site, courtyard with low ceilings and cave-like rooms.
10. Mutiny Tower, Delhi
Built in honour of British soldiers who died in the revolt of 1857 also known as Indian Rebellion which was unsuccessful. People have heard a lot of stories and some of them which tell about the squirmed severed limbs. A tower symbolising the protest.
11. Khooni Nadi, Rohini
Think of Bermuda triangle and if the name is not enough then the story revolves like. It has the force to suck anybody inside who visits this river. It lures people to suicide without any hesitation.
12. Karbala Graveyard
Tombs of the dead with red, green or blue silk. Surrounded by palm and Ashoka trees this place is a normal graveyard for the people but come in the night and you'll experience the crying of birds and sounds which will even scare your fearless soul to the extent where you'll shiver. Thus the supernatural power pervading makes it, one of the most haunted places in Delhi.
Entry after 8 pm is not advisable
13. Nicholson's Cemetery, Club Road, Civil Lines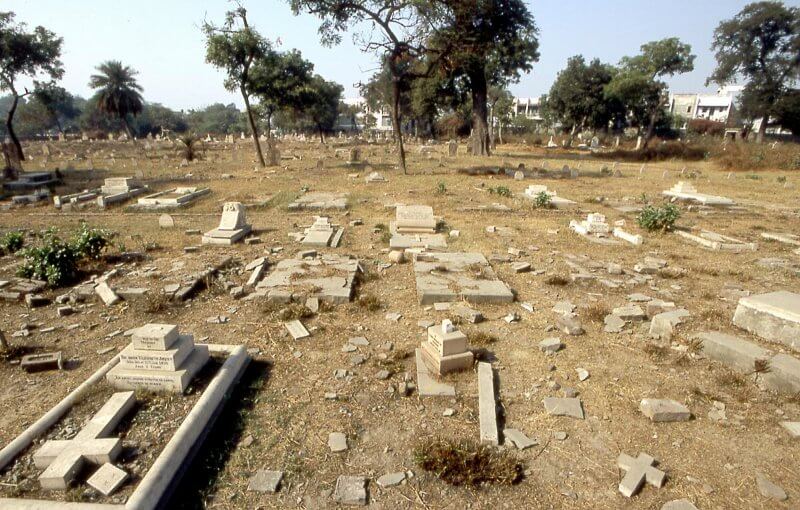 Named after Brigadier General John Nicholson, one who actively participated in the war of 1857, this cemetery within the precincts of a city is well known for is paranormal energy. His grave is enormous and built right at the entrance of the cemetery. Being a grave you can feel something strange happening and the call from the bleeding soldiers of the war will hit your bone with a deep resonating chill. So, be ready for the adventure in this dilapidated estranged cemetery.
14. HCL, Noida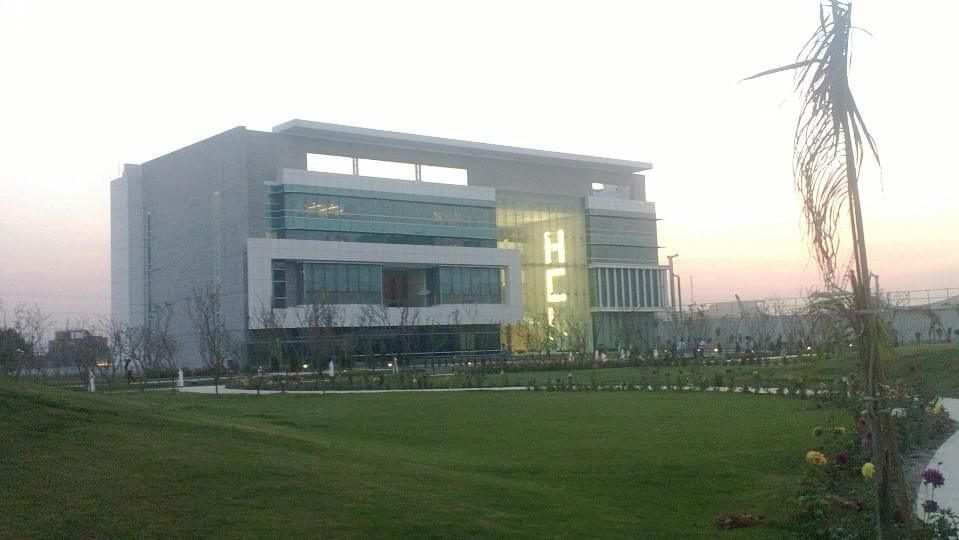 This building located in Noida next to Amity University is a must visit.
Stories like blood dropping from the ceiling are quite heard and paranormal activities of ghosts have been heard. Also, stories include that training after 11 pm is not advisable here.
15. Agrasen Ki Baoli
A famous place for anyone visiting Delhi this place offers quite a good time. But what is unheard that as you go down the steps and see the water reservoir you'll experience unusual paranormal activities. Horror Horror! frequented by bats and animals unknown.
This Baoli was built by Maharaja Agrasen in 14th Century. The well of black water in this place was supposed to have a hypnotic quality that allures people to commit suicide. Though there is no water in this place now, you can listen to whispers and uncanny things around you once you are here.
16. Dwarka sec-9
Right when you step out of the metro station and see a woman that mysteriously appear from nowhere and then vanishes right away.
You should not wait for any further and just run away from the place. It is the haunted tree near Dwarka Sector 9 metro station that has been on the blacklist to be haunted. People, who have crossed this place at night, have witnessed a peculiar figure, running beside their car. Many of them also experienced sudden slapping from out nowhere. In reality, this place is really accident-prone. Lots of bikes and car accidents take place here, even in daytime. So, if you are visiting the place, be extra careful.
17. Delhi Ridge Area
There is a belief that this place of Delhi is haunted by a ghost of British Gentleman who used to carry an 'old-school rifle' and roam around the place! People, who have visited here, said that it feels really eerie while you are at this place. There is something unusual in the environment that will keep you alert and you will feel watched and followed everywhere.
While roaming around this place, you will suddenly realize that the surrounding is unconventionally silent, even there is no sound of birds or insects. Suddenly a sweet smell will enthral you in the middle of nothing! If you are planning to visit the place, you should be in a group so that you get someone to help. The mobile network is really poor at this place to call someone from outside.
18. The Karkardooma Delhi Court
You will be shocked to know that this court complex among all is haunted. After all, this place is always busy with lawyers and their clients and other people. But, it is the people over there who voted for this place, being one of the most mysterious and haunted places of Delhi. The vigilance camera of the court area has recorded unexplained things in this area, including blurry figures, roaming around, shutting and the opening of drawers and cabinets, flying of files, blinkering lights and so on.
19. DDA Flats in Qutub Enclave Phase II
Ghosts in a residential area are really strange, but once you come to this area, you will feel an unusual feeling that can't be explained in words. The residents say that they have witnessed a pale and gory corpse of a woman. She hangs from a tree, upside down, near the enclave. Besides that, people also feel a sudden change in temperature, chilly winds and the spine-chilling laughter of the woman make them go shivering on their knees. Actually, it is believed that there was a graveyard on this ground which had turned into a residential area. These spooky things are the outcome of that only.
20. House No. W-3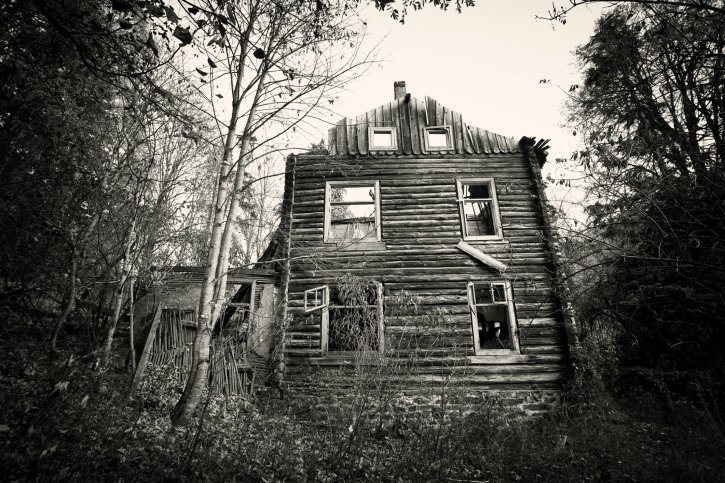 This is the incident of a perfect haunted house that you have seen in many movies. There is the story that a couple lived in this house and murdered brutally. But, their spirits never left the place and now, people get to hear muffled laughter, whispers, shrill voice of a woman and so on. The desolate house is still there and if anyone ever dares to visit the place, they can feel an awkward heaviness.
Yes, these paranormal activities have been heard a lot of times and you feel a sudden thrust of going back when you step outside the metro station. The place has been haunted by spirits and at night the story gets darker and becomes mysterious and sometimes leading to fatal deaths.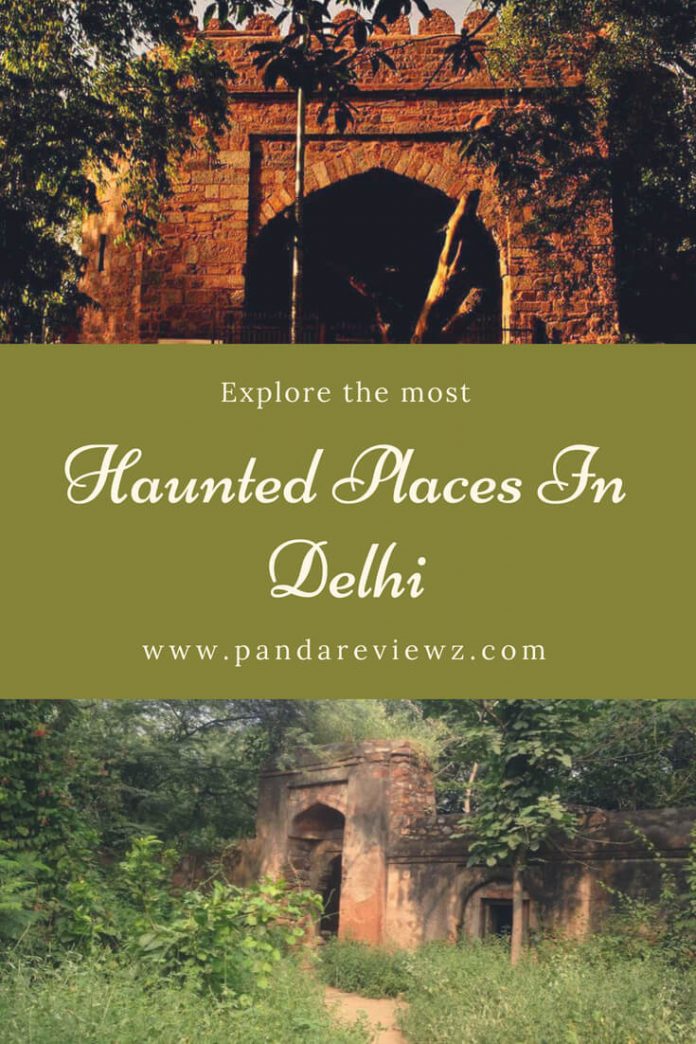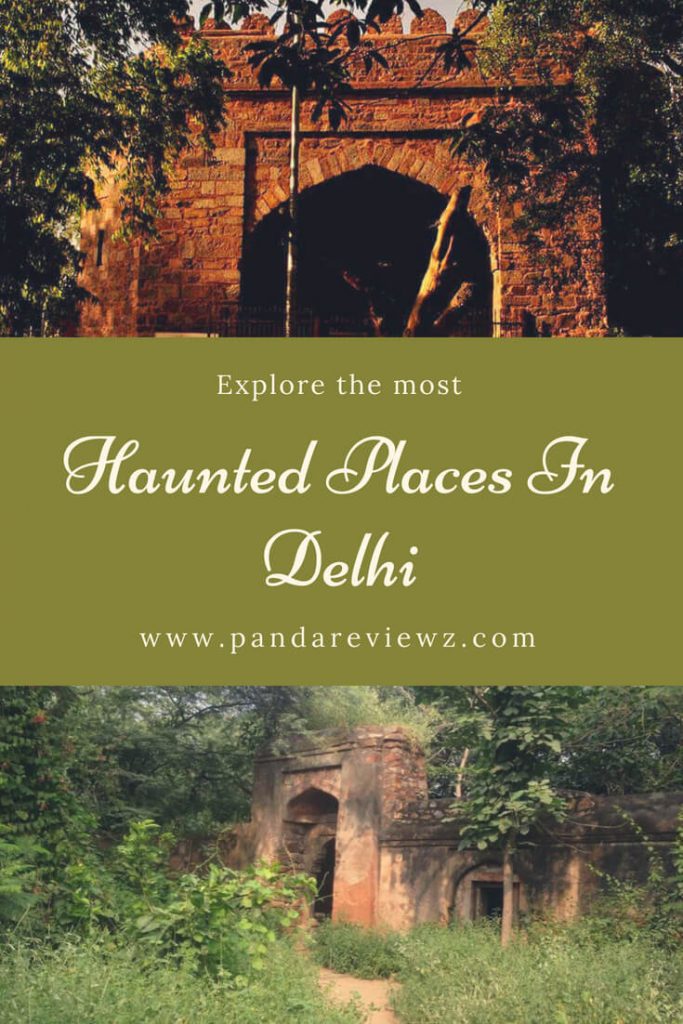 So, what happened are you terrified, scared just by reading it. If not the atmosphere of Delhi calls you. Come and have fun with your people and shhhhhh !!!!!! koi hain. Let me know if you are thrilled but avoid solo trip to these Haunted places in Delhi. Because !!!