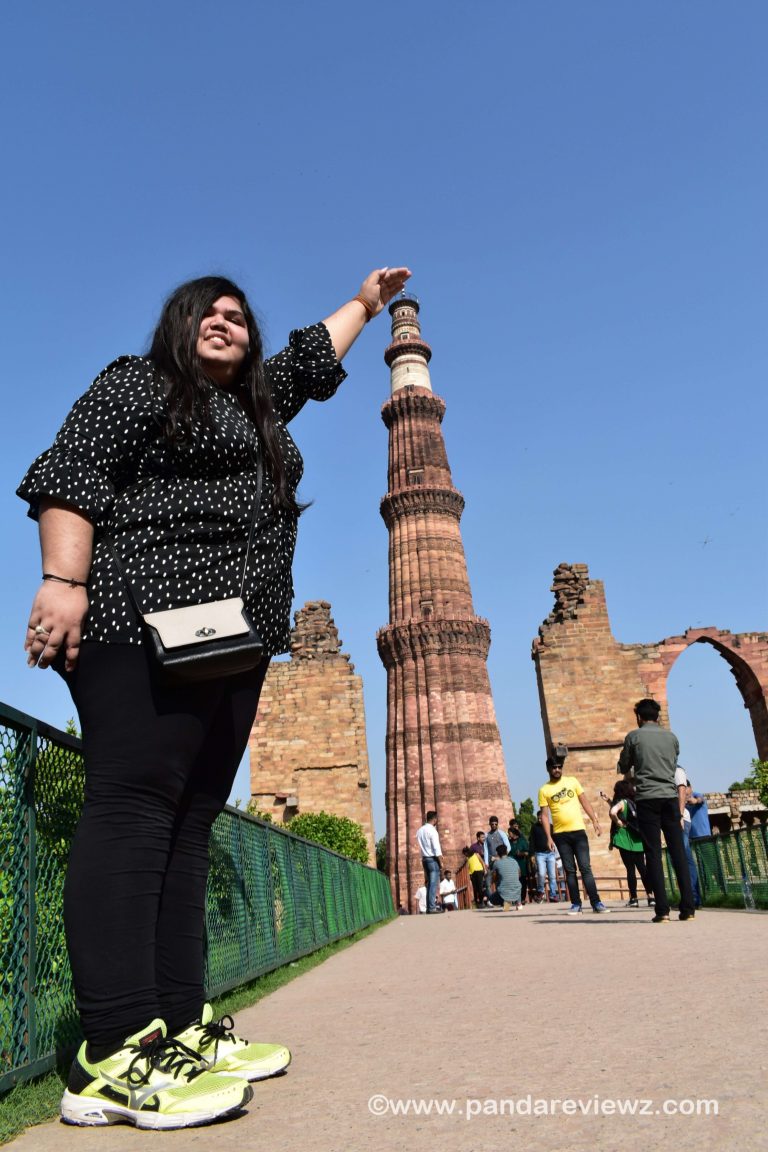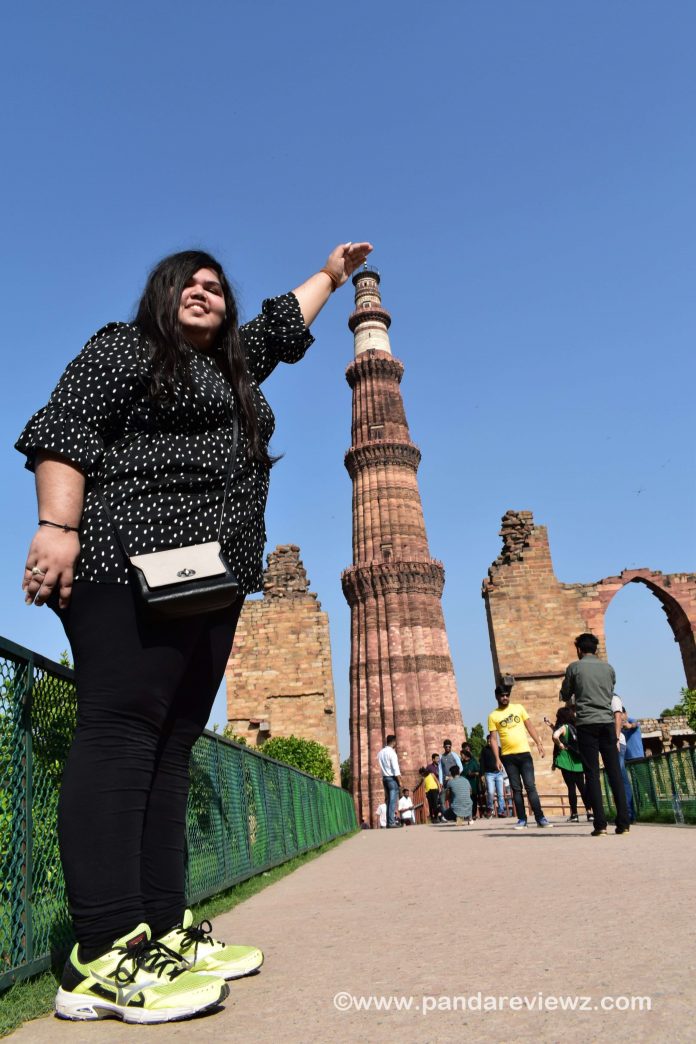 Qutub Minar is the second largest Minar in the world and is also a UNESCO claimed World Heritage Site. Apart from being the capital city of India, Delhi marks its importance in several other aspects as well. Out of which, being a center of ancient monuments attract a lot of visitors all around the year. The in an around areas of the city house a number of ancient monuments such as Argasen ki Boali, Red Fort, Humayun's Tomb, Tughlakabad Fort, and many others. But, the most significant in the list is the "Qutub Minar."
I finally got the chance to witness this majestic monument, and if I ignore a bit of inconvenience like the place being overcrowded, I would say I thoroughly enjoyed my visit to Qutub Minar. I explored the ancient monument on the 3rd day of my trip to Delhi. So, today, I am sharing my experience of exploring Qutub Minar, along with the important details that will surely help you when you are planning your trip here.
Where Qutub Minar is located?
Qutub Minar is located in Mehrauli, New Delhi
Best time to visit Qutub Minar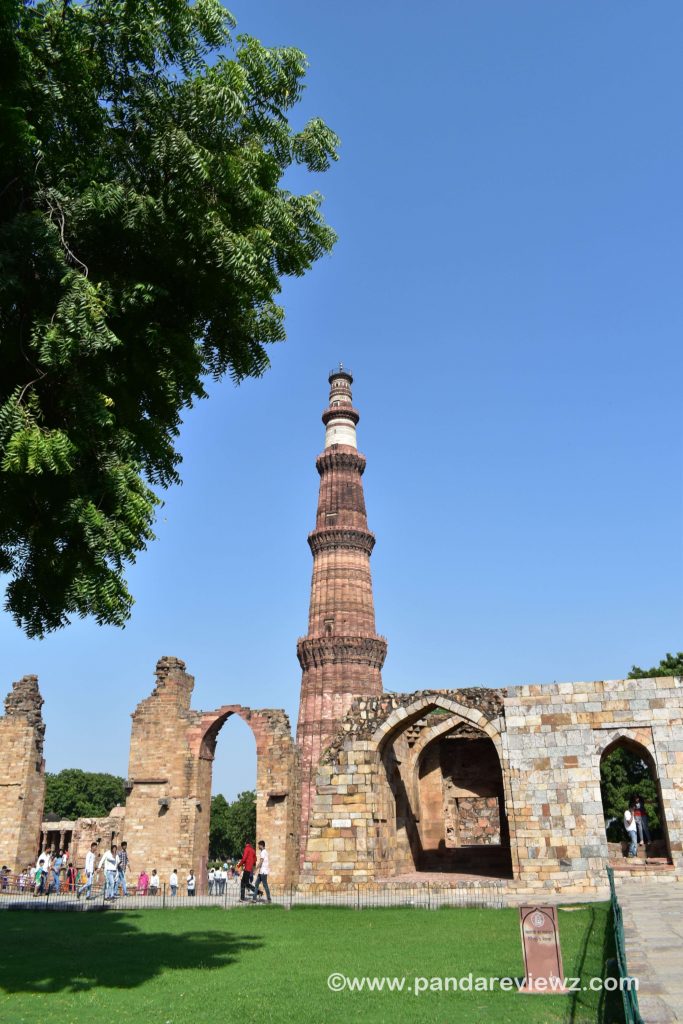 The best time to visit Delhi if you want to explore the city is during winters. As summer season can be really harsh with scorching heat, and rainy season blocks most of the city, it is better that you visit during winter, between the months of October to March. I visited in the month of October, so yes, I enjoyed myself as the climate was pleasant.
How to reach Qutub Minar?
Well, it is needless to say that you have to reach Delhi in the first place to reach Qutub Minar, but there are two main ways through which you can reach Delhi.
The first is through airways, you can reach Indira Gandhi International Airport, and from there you can easily take the bus to reach anywhere in the city. The second way is through the railway. Delhi has two main railway Stations and many minor railway stations. One is located in New Delhi and another in Delhi. You can reach there and take a bus to explore the city.
Now, there are a few ways through which you can reach Qutub Minar:
Bus: You can catch a bus and reach Qutub Minar as per your convenience and comfort. Tourists buses are common in Delhi and especially for those who intend to explore the main spots of Delhi in a single day. You can board one and there is no specific cost for that. The cost will also be dependent if you are taking an AC or non-AC bus.
Cabs: You can take taxis, Ola, or Uber to reach there and spend as much time as you wish to. The place is huge and there is a lot of exploring except for the main Minar
Metro: Metro is certainly the best way to reach there and it is affordable too. You can first reach to Qutub Minar Metro Station.
Choose a mode as per your convenience. However, I opted for a cab as I wished to spend quite a good time here exploring the history and the beauty of this place.
Qutub Minar Timings:
The ancient tourist attraction site stays open on all days and the timing is 7:00 AM to 5:00 PM. However, we would strongly suggest you make your plan on weekdays as weekends are always crowded. We too visited Qutub Minar on Sunday and the crowd was relatively larger than we expected.
Qutub Minar Entry fees
Yes, there is an entry fee to enter the site. The details are shared below:
Rs. 35 For Indians
Rs. 550 for foreigners
No entry fees for the children up to 15 years.
Rs. 50 extra for the camera (You are not allowed to take the stand or cast inside)
You can get the tickets right at the venue at the ticket counter. However, you can now book the tickets online as well, which is far more convenient and hassle-free.
History of Qutub Minar: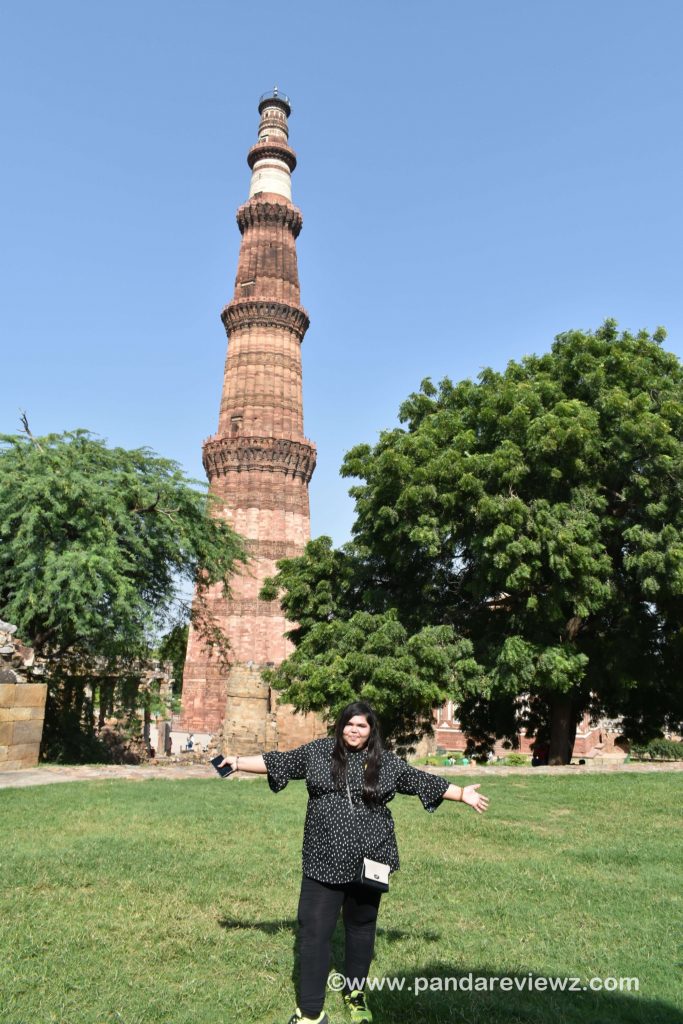 Now, before I go on sharing my experience about exploring Qutub Minar, it is important that you know the history and background of one of the most majestic monument in our country.
The credit to take the initiative of constructing Qutub Minar rests with Qutb Ud-Din Aibak. He was the founder of the Turkish Rule that prevailed in North-Western India and he also founded Mamluk Dynasty. The construction began in 1192 AD. The monument was a symbol of dedication to Qutbuddin Bakhtiar Kaki, who was a scholar and saint of Chisti Order and Muslim Sufi Mystic. But, if other sources are to be believed then the tower was built as the symbol of victory of Muslim domination over India. There are a few more stories related to the making of this majestic tower. However, the uncertainty still prevails.
The completion of the tower of done by Aibak's son-in-law and the founder of the Delhi Sultanate, Shams-ud-Din Iltutmish in 1220.  He further went on adding 3 more storeys to the tower.
Disaster and restorations of Qutb Minar
There were a few disasters which even hit the monument hard. In 1369 AD, a lightning hit the topmost storey of the Minaret and shattered it completely. This made the Sultanate, Sultan Firuz Shah Tughlaq to restore the monument and two more storeys were added. Then again in 1505, an earthquake shook the tower, and at this time, the restoration of the top two storeys was done by Sikander Lodi. Then again in 1803, a major earthquake shook the tower damaging it severely this time, which was again renovated by Major Robert Smith of the British Indian army. He installed a cupola on the top of the tower. However, on the command of Governor-General of India ruling in 1848, the cupola was removed and it was established in the east and till date, it remains there.
The architecture of the Minar: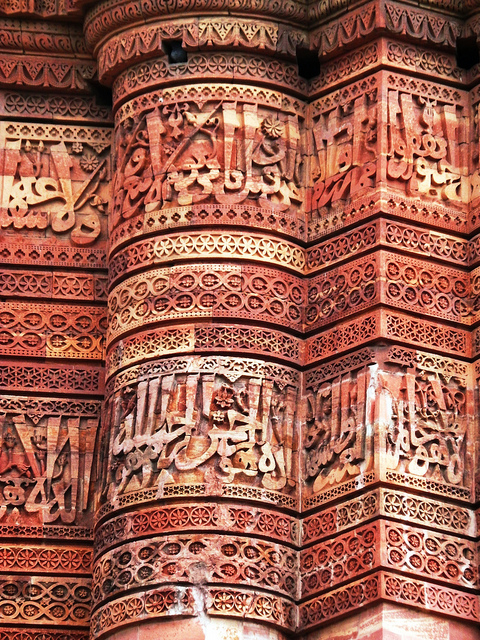 Now, let's move onto the most important part of the Minar, which often attracts a lot of foreign visitors and that is its beautiful intricate architecture.
Qutub Minar is the second largest Minar in the world and is also a UNESCO claimed World Heritage Site. People, most of the times, compare the tower to the leaning tower of Pisa due to a similar structure. The tower is made using the red sandstone and marble. The height of the tower is 72.5 meters and the base is 14.3 meters. The tower has 397 steps in total. The top storey is made up of marble.
There are verses from the Holy book Quran have been engraved on the bricks which are followed by the iron carvings. Every story has a balcony. The architecture of the tower is said to be the first monument to follow Indo-Islamic architecture.  As it was reconstructed in different eras, one can see a distinctive type of architecture being followed. The tower leans to 65 cm from the ground.
What else to explore in Qutub Minar Complex?
Apart from the famous Qutub Minar, there are other monuments in the Qutub complex as well which you can explore.
Alai Darwaza:
There is something fascinating about every structure of the Qutub complex, be it the gateway. Alai Darwaza is the main gateway located on the Southern side of the Quwwat-Ul-Islam Mosque. It was built by the second Ala-ud-din Khilji in 1311 AD. The Darwaza makes an important structure in the history of Delhi. It consists of vaults that are adorned with red sandstones and beautiful white marbles.
Quwwat-ul-Mosque:

The second monument that you should explore is the Quwwat-ul-Mosque which was constructed by Qutb-ud-din Aibak too. It holds a significant place for being the very first mosque in India. One fascinating thing about the mosque is that it was built using the parts of Hindus and Jain Temples which were destroyed after Islamic rule took over the country.
Alai Minar

Alai Minar is an interesting monument to be breathing inside the complex for its history. It was being built by Alauddin Khilji who wanted it to be two times higher than the Qutub Minar. Alas, the dream couldn't be fulfilled as he died in 1316, and none of his successors took the task of completing it. There is only one storey in Alai Minar now.
Tomb of Iltutmish

Tomb of Iltutmish is also an important part of Qutub complex. He was the second Sultan of Delhi. There is cenotaph made out of white marbles placed right in the middle of the tomb. It follows a mesmerizing Islamic architecture.
Iron Pillar
Not only had the Mughals contributed in Qutub complex, but a few India rulers did their part. Iron pillar was built by Chandragupta II Vikramaditya. It stands 7.21 meter long and it weighs more than 6 tonnes.  The thing that makes this Iron pillar an interesting monument to witness is that the iron has not rusted and still shines in the same manner.
Qutub Festival 
Apart from its beautiful monuments and fascinating architectures, Qutub Minar also hosts a Qutub Festival. It takes places in November-December. It is a 3-day festival and it celebrates the beauty and magnificence of the Qutub Minar. Transport Development Corporation, Delhi Tourism, and Sahitya Kala Parishad together organize the festival.
The festival comprises of different cultural shows, live music shows performed by different artists and classical artists. There are many food stalls that line up with regional food and delicacies. In short, these three days are filled with joy, celebration, and food.
Helpful Tips to know before visiting Qutub Minar
As I been there, I would share some useful tips to ease you touring around Qutub Minar:
No matter which season is this, always carry 3 to 4 bottles of water or energy drink because you have to walk around the entire complex and you will get exhausted.
Always plan your trip to weekdays so that you can ditch the crowd. Sundays and public holidays can be overcrowded.
The place is all about architecture and history so people who are not really interested in these two won't mind much to explore.

Try to carry a camera along because there are a lot of spots where you can click really great pictures and create some memories.

Many people may not know, but you can book tickets online as well. The queue for tickets can be long even in weekdays as many visitors all around the world come to visit this ancient heritage.
A trip to Qutub Minar can be overwhelming and mine was for sure. I love visiting places that oozes history and rich culture. Qutub Minar is indeed an architectural marvel and this blog will help you explore it better than I did.
Qutub Minar Photography
Qutb Minar has some really great photo spots for photography 🙂 and here are a  few pictures that I would like to share. hope you enjoy them. Don't forget to pin it for later!