Best (*Vegetarian*) Biryanis in Vijayawada (2021 edition) Foodies in Vijayawada love Biriyanis, for the people of Bezawada, Biriyani is not just any other Dish it's an...
Tucked in the magnificent hills of the Eastern Ghats, Visakhapatnam or Vizag is known for its pristine beaches. Also known as the 'Jewel of...
9 Kitchen – A Taste of Authenticity New restaurants are always worth exploring and when I heard of 9 Kitchen, I knew not to disappoint...
When it comes to holidays and fun, there are a lot of ways to reel in some much-needed time for yourself and self-care. Dindi...
Om Freedom Cafe, Surrounded by beautiful and Serene Ganga and Himalayan peaks, is also popular to be one of the best cafes in Rishikesh....
The train ride from Kandy to Ella is indeed a mesmerizing one. I had just heard about it until everyone I knew started suggesting...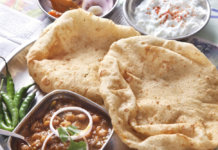 Are you a Foodie whose taste buds riot every time you see fluffy and crispy...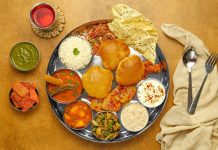 India is the land of many cultures and communities. One of the most wonderful community...
Vijayawada is one of the fastest developing cities in Andhra Pradesh. Generally known for the...
Texas, "The Lone Star State" is the second biggest state in the USA. Texas is...
Chhattisgarh is known as the "Rice Bowl of India" and rightly so as Rice heavily...
If any food has the audacity to be compared to something heavenly, then it is...
Food is an integral part of the culture of India. Wherever we go we get greeted with several items right from drinks to the...
Ahmedabad is one of the most visited cities situated in the Indian state of Gujarat. Several people visit it daily due to its importance...
 If you are looking for the best time to travel to India, December could be a good choice. December is undoubtedly the best time to visit places...
In India, we love our food. Whenever I go to a new place, the first thing I do is to find the best local...
International Destinations
One of the many things I liked about Sri Lanka, which I am sure you will love too, is the number of national parks...
 When you talk about taking a vacation to Thailand, you should not miss Krabi at all. It is a beautiful set of islands that...
The capital city of Malaysia is known across the world for its impending glamour and the beauty of the city beholds. But, with the...
If you are planning to visit the Southeast Asian countries, Thailand should always be on the top of your list. The rich culture and...