The New Year is coming, and you must be planning a trip with your friends or family. But you are bored of random places?...
Hi Everyone, This post is contributed by a friend who recently solo traveled to Malaysia and Singapore and is happy to share his experience...
WHEN IN BANGALORE, DO AS THE BANGALOREANS DO. The Garden City of India, Bangalore is an interesting amalgamation of vintage and modern beauty. Over the...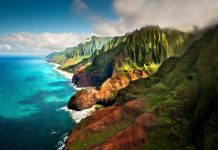 The Big Island, Hawaii is definitely a place that you need to spend some time. Not only is it home to beautiful nature, but...
We won't forget the setup Ram Gopal Verma had created for "Darna Mana Hai". The dark forest and people go missing. Now, what if...