Alaska is a nature lover's paradise, with its breathtaking landscapes and diverse wildlife. There's no shortage of outdoor activities to enjoy in 'The Last...
Rishikesh is a place that is more than what meets the eye. While the majority of the tourists tend to visit this place because...
Top 7 Underrated Destinations in Saudi Arabia No One Talks About There's a saying that if you want to know the history or culture of...
West Kowloon Cultural District – Creating Modern Traditions with Heritage and Craftsmanship Hong Kong has over time emerged as one of the most popular tourist...
The state of Kerala is known for its lush greenery and backwaters across the globe. It is otherwise known as God's Own land due...
Jamshedpur, the home of Tata Steel and the Steel City of India, doesn't come in the list of any major cities or a tourist...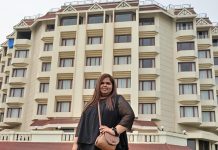 How wonderful is it to be welcomed in an unknown city with love and compassion?...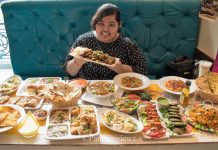 Best (*Vegetarian*) Biryanis in Vijayawada (2021 edition) Foodies in Vijayawada love Biriyanis, for the people of Bezawada,...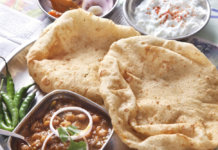 Are you a Foodie whose taste buds riot every time you see fluffy and crispy...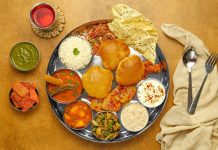 India is the land of many cultures and communities. One of the most wonderful community...
Vijayawada is one of the fastest developing cities in Andhra Pradesh. Generally known for the...
Texas, "The Lone Star State" is the second biggest state in the USA. Texas is...
Are you planning for a vacation in June, from the hectic schedule? We are here to help you sort out with some excellent options....
Though there is no proper evidence of the existence of ghosts, we all love listening to ghost stories. It is the thrill that gives...
A milkshake is a sweet, cold beverage that is usually made from milk, ice cream, or iced milk, and flavourings or sweeteners such as...
Human beings love to have some form of excitement or the other in their lives. Haunted and spooky things always bring a mystery to...
International Destinations
The train ride from Kandy to Ella is indeed a mesmerizing one. I had just heard about it until everyone I knew started suggesting...
One of the many things I liked about Sri Lanka, which I am sure you will love too, is the number of national parks...
 When you talk about taking a vacation to Thailand, you should not miss Krabi at all. It is a beautiful set of islands that...
The capital city of Malaysia is known across the world for its impending glamour and the beauty of the city beholds. But, with the...