Lucknow, known for its hospitality as it is famous in the world with the popular name, "city of nawabs," and Nawabs were known for their royal hospitality. Lucknow is also renowned for its rich culture, vibrant people, and delicious food. Along with the rich architecture and history, there are also some horror stories attached to the glorious old monuments, making them some of the most haunted places in Lucknow today.
Many wars have been fought in Lucknow, and many lives have been lost, traces of which can be seen in the monuments here. Residents of Lucknow have lots of stories to tell about its history, and if you believe in paranormal activities and supernatural stories, this feature would surely interest you.
List Of Haunted & Scary Places In Lucknow
We are listing the top 10 haunted places in Lucknow, which have had ghost stories related to them. Do visit these places if you are in this beautiful city to explore more.
1.Bara Imambara
Bara Imambara is one of the most magnificent Mughal architectures not only in Lucknow but in entire India. Bara Imam bara, which is also known as 'Bhool Bhulaiyya,' is famous for its bizarre passages where you can easily get lost if you don't hire a guide to show you the way.
The main reason for building this monument was to give employment to the people when the city faced a severe scarcity in the year 1785. Due to the inadequacy, many innocent people lost their lives, and this monument became haunted since then.
The 'Tehkhana' built on the premises of the Bara ImamBara was used by the Britishers to lock up the Indians during that time. It is said that you can still see the haunting images of those innocent people in the 'Tehkhana.'
Many people claimed to have captured some ghostly and suspicious photos, which is the reason this place has been said to be haunted for a long time and ever since it has been one of the most haunted places in Lucknow.
Many people who entered the confusing passages of this building, never returned back. The ghost of the innocent men, women, and children who lost life during the famine and imprisonment can be seen hanging around inside the premises of this enormous building.
2. Sikandar Bagh
From many scary places in Lucknow, Sikandar Bagh holds a special place. Although this place is essential in Indian history at the same time, it has seen the heights of brutality.  The huge fight has been fought between Indian freedom fighters and the Britishers. As per the report, 70 plus Britishers and 2300 plus Indians were killed here in the battle during Indian independence.
Britishers were so harsh that they did not allow the Indian families to bury the dead body of fighters. The bodies of freedom fighters were left open in the ground for decomposition, and it was left alone until the Eagles and Vultures has eaten them up. 
Since then, the local residential people at this place says that the spirit of those people who have seen the tough times during their death has been found roaming here and also get disappeared whenever someone sees them. You can also hear some creepiest & mysterious noise at night.  
Location: Ashok Marg, Gokhale Vihar, Civil Lines, Lucknow, Uttar Pradesh 226001
3. OEL House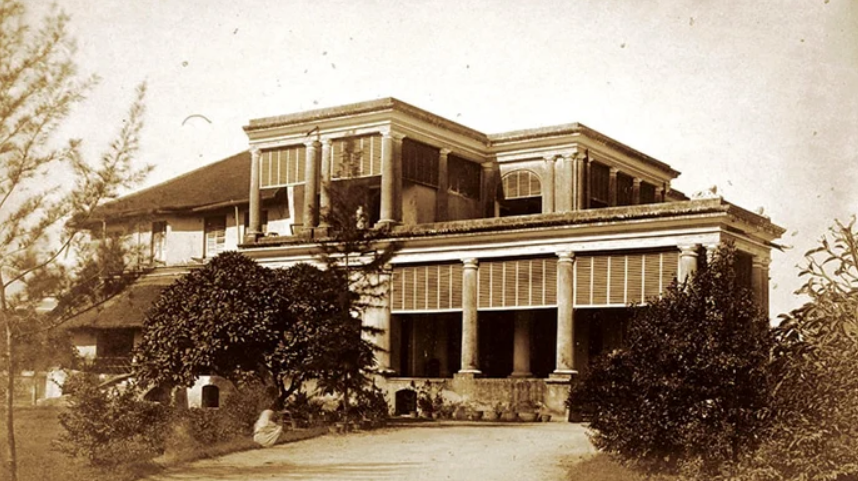 This house was a residence of Wajid Ali Shah, and later on, it was overtaken by vice-chancellor as his residence. As per history, in the revolt of 1857, many Britishers were killed and thrown inside the well, which is located in OEL house. It is said that the spirit of British soldiers has overtaken this house.
After the house was handed over to the V.C,  he was living with his family in the house. On one fine morning, his son was throwing pebbles in the well without realizing that he was urging the spirits to wake up, and after some time, that boy was killed in a very mysterious manner. 
After this incident, the Vice-Chancellor of Lucknow University sealed that well with all the holy measures so that such events can be avoided in the future, and since then, OEL has been one of the most horrifying places in Lucknow. 
4. Railway Quarters
The railway quarters are one of the most haunted places in Lucknow. The colonial house is considered one of the scariest places in Lucknow, and it is said that this quarter was aligned with Bill Turner, who was a chief engineer in Railways. Turner was married to a beautiful lady and was living his married life happily, but one day he came to know about the extra-marital affair of his wife. She was in love with a British officer.
The day he came to know about it, he killed both the lovers at the very spot where he caught them both, and after some time, he himself committed suicide. Since then, the spirit of Turner haunts the railway quarter as people say that they frequently saw the spirit of a tall white man walking around this house, and sometimes they also hear shrieks from the house.
Location: Rana Pratap Marg, Hazratganj, Lucknow, Uttar Pradesh 226001
5. Nirala Nagar
This locality was built in 1960 by Lucknow improvement trust on cremation ground. The property of the colony used to bear numerous graves until the government decided to settle humans here. Since then, the day is very typical, but the nights are terrifying, as it will give you chills with its horror.
This place is haunted because people living around say that the cries of children can be heard at night, and at the same time, you can see some ghostly images in the night which get disappeared as soon as you look upon them.
Apart from these things, people living here complain that they cannot live a peaceful life here as this place is doomed by the powerful spirits of dead people and they keep on creating difficulties in the life of people living here.
 Location: Nirala Nagar, Lucknow, Uttar Pradesh
6. Begum Kothi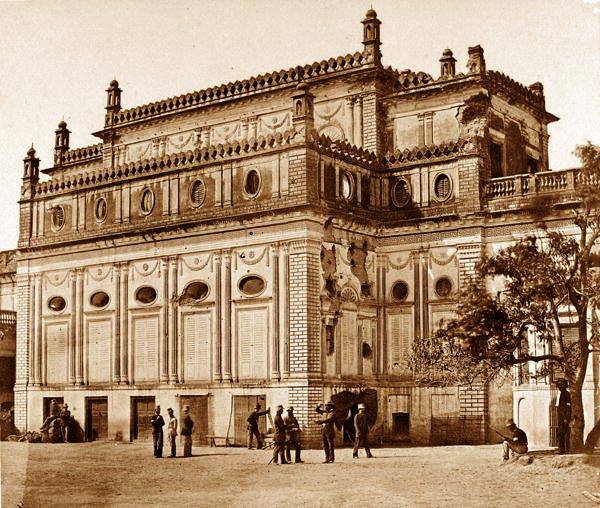 Amongst all the other haunted places which Lucknow has, the Begum Kothi is the most popular one. The old sources indicate that this Kothi has seen the death of approx. Seven hundred freedom fighters during the Indian independence movement. Those restless souls of dead people still haunt the campus of Begum Kothi.
People have seen here the ghostly appearances, which indicates the presence of supernatural powers in this building. You can hear the unusual sounds and can feel the presence of negative energy in the night. People say that those freedom fighters were not appropriately buried after their brutal death, and hence they roam here in search of peace.
Location: B-2, Pramila Shrivastava Marg, Block Y, Qaiserbagh, Lucknow, Uttar Pradesh 226001
7. Balrampur Hospital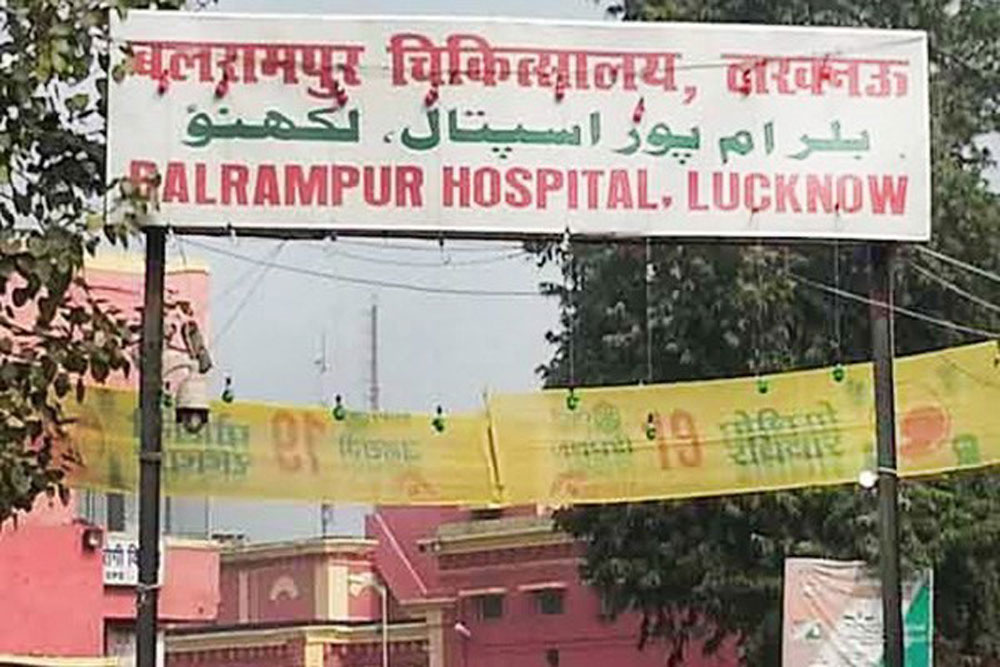 Balrampur hospital is built on a graveyard as you can see some graves which still persist and is untouched. The spirits of people who have their graves here are said to haunt this hospital. Many patients, doctors, hospitals, staff, too, have said that they have seen paranormal activities happening here, and sometimes it makes them feel that supernatural powers are ruling this place.
Activities such as someone is knocking at the door at night, cries of children and sounds of footsteps are some of the unusual things which frequently happen in this hospital. It is one of the topmost haunted places in Lucknow. 
Location: Gola Ganj, Lucknow, Uttar Pradesh
8. Residency Park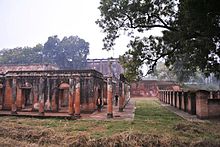 During the period of 1857, the families of many British officers were living there. A residency is a group of several buildings in common premises, which was built in 1800 by Nawab Saadat Ali Khan, but later in 1857 was a siege by the Britishers.
A total of 1700 fighters was inside the building at that time, and among them, 600 were children and women. The siege lasted for about five months, and since then, people feel the presence of supernatural powers there.
The place is closed for the visitors in the evening as no one dares to enter the premises after sunset. It's so dark inside, and the entire building is covered in the dark after sunset.
Location: Mahatma Gandhi Marg, Deep Manak Nagar, Qaiserbagh, Lucknow, Uttar Pradesh 226001
9. Butler Palace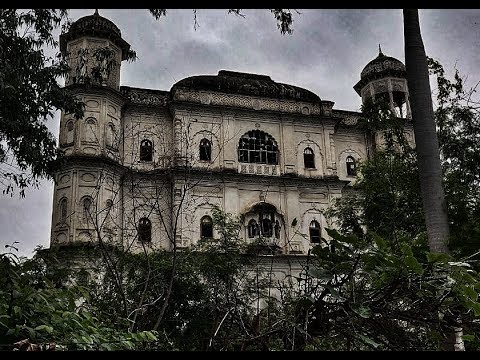 It was built by Raja Mahmudabad in 1919, and it is said that this place becomes haunted at night. It is also said that before the construction of this building, many trees were cut down to create space for building this palace and cutting of trees has disturbed many spirits of the forest.
It is also said that a female spirit is seen at night, which slides down the stairs and jumps into the nearby lake. The story attached to this place is very spooky, and you cannot ignore them as the paranormal spirits will make you realize their presence every time.
Location: Near Post Office LUCKNOW (G.P.O.), HAZRATGANJ, BUTLER PALACE, JOPLING ROAD, UTTAR PRADESH.
10. Dilkusha Garden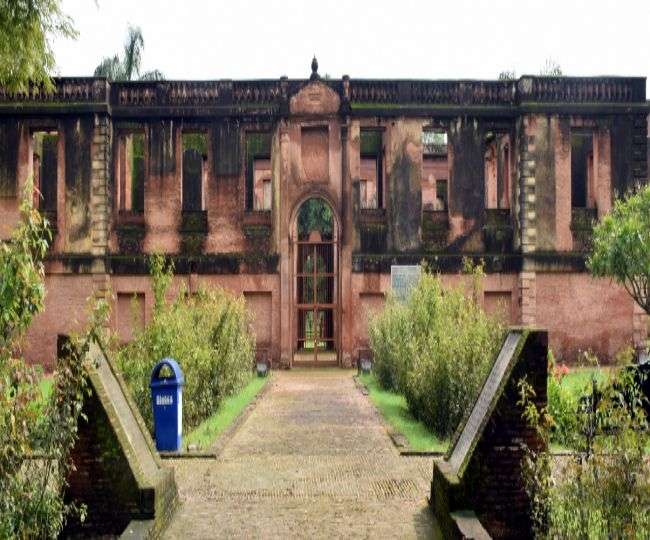 This garden is the property in Lucknow, and since the time of Britishers, there are many ghostly stories attached to this garden. People say that Annabelle was in love with Hugh Drummond and so she killed her two lovers in that garden named Ellington and Bruce.
People say that every Thursday around 9 pm, two British officers are seen with a dog in their uniform in which one asks for a light and other walks with the dog, and if someone gives them the light, they get disappear at that very moment. Due to this reason, people avoid going to this place as they say that the spirit of both lovers haunts this place. 
Location: Bibiapur Marg, Neil Lines, Cantonment, Lucknow, Uttar Pradesh 226002
The above places mentioned have been said to be haunted either by the locals or some by the government itself. If you are interested in ghostly activities and if paranormal activities is what excites you, I am sure you will enjoy a visit to some of these haunted places in Lucknow.