While it comes about best places to visit in India, Gujarat will always be on the list and there are lots of places where you can visit and get acquainted with the rich culture, tradition and natural beauty of this state. But, do you know that there is another Gujarat behind its glorious face? Once the curtain on the night falls, this side of the state awakes. There are mysteries and also behind those, and there is history. Yes, Gujarat is also famous for having the spine-chilling haunted places in this country.
Lots of accidents and incidents have happened which have left their impression on the pages of time; and whenever someone concentrates on those pages, they get to see and hear those fearsome happenings of the past.
While talking about haunted places in Gujarat, there will be Rajkot on the list. While roaming around the city during the day, you won't realize that it can give you goosebumps even during the daytime if you visit these two places in Rajkot.
History may become alive, and you can be the witness of watching numerous haunted incidents that can take your breath away. So, if you want to be an offbeat traveler and want to experience any such supernatural occurrences, you can visit these two places at your own risk. Which are the haunted places in Rajkot? Read on to know more:
Haunted Places In Rajkot, Gujarat. 
1. Avadh Palace – The mysterious palace of Rajkot.
Whenever something brutal happens on this earth, nature keeps a record of it. Avadh Palace is the best example of that. According to local believes, this palace was owned by an NRI, but there are controversies on this issue. Whatever it is, this building is considered as haunted as the ghost of a young lady, who was gang-raped, murdered and burnt in this house by a group of men, roams around the palace.
Since then, people have heard weird voices and shouting of the lady from the house. Not only at night, but people also dare to come closer to this house during the daytime.
Address: No 5 Sheri, Rajkot 360005, India
2. Bagodara, Ahmedabad-Rajkot Haunted Road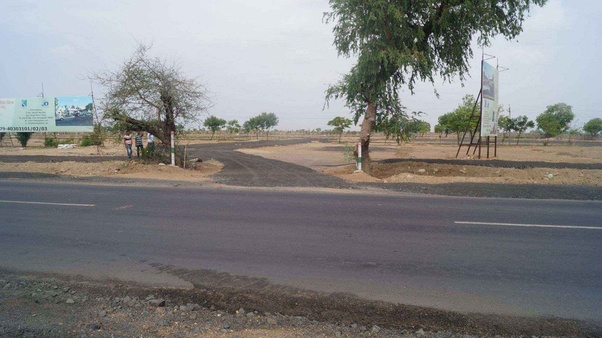 While talking about the haunted places in Rajkot, this place will be on the top of the list. Actually, Bagodara is a hamlet on NH-8A that connects Rajkot and Ahmedabad, making it one of the most haunted places in Gujarat. On this stretch, between Bagodara and Limdi, lots of accidents take place. While many people believe it as a coincidence, the locals believe something different. According to them, this place is haunted by the spirit of a woman.
Even, the night-time drivers also said that they had witnessed a fishy image of a woman on the road and whenever the car gets closer, she vanishes. People believe such incident is responsible for so many accidents. There is also a report that people have seen women and beggars on the street who just disappear whenever the cars come closer.
They have felt an eerie silence at this place and something unusual in the nature that gives them spine-chilling experience at night. If you want to experience a long drive on this road at night, do it at your own risk and be very careful.
Final words
So, these two are the most haunted places in Rajkot that you can happily avoid or visit at your own risk. The haunted incidents are not like any show or anything that you can experience whenever you are there.
If you are lucky (or unlucky?), you can experience something. But, the eeriness in nature will definitely be felt there. Apart from these places, there are lots of other haunted places in Gujarat which are believed to have real haunted incidents, experienced by many.
Also, Read similar haunted stories and experiences-
50 Most Haunted Places in India. 
Haunted Places in Surat, Gujarat.
Haunted Places in Ahmedabad, Gujarat.