One of the most relaxing places in Pondicherry, Serena spa offers the ancient healing methods to relieve the tensions and worries of your day. It belongs to Heaven on Earth wellness group. The place is suitable for both men and women. They are already famous in Maldives, Seychelles and Spain.
The spa is spacious and provides a good change of atmosphere along with trained professionals. It is located at The Promenade Hotel in Pondicherry, which is right on the Promenade Beach/Pondicherry Beach, also known as the Rock Beach.
The Serena Spa, features an extensive menu of lavish therapies and beautification treatments for the traveller and guests who visit the Promenade Hotel, Pondicherry.
Location & Address:  Pondicherry Promenade
23, Goubert Ave, White Town, Puducherry, 605001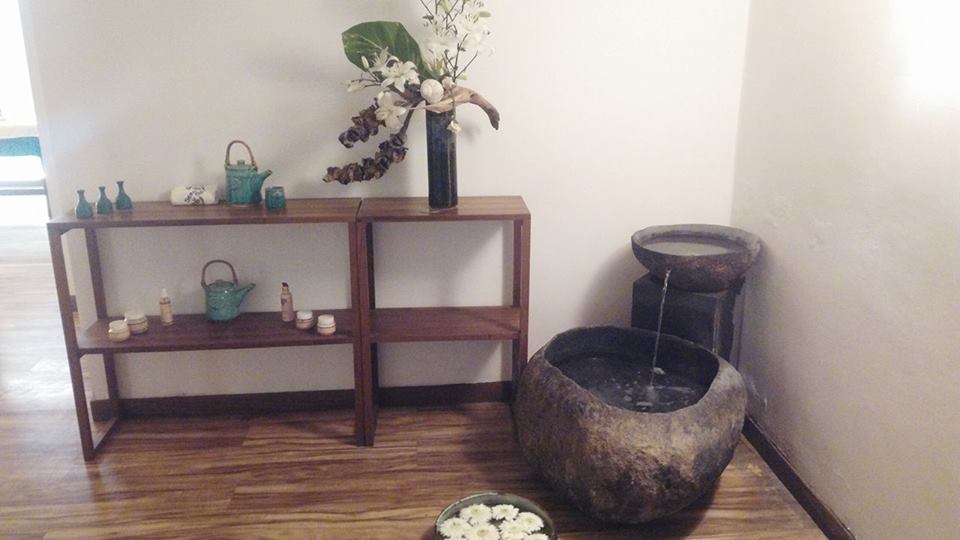 Ambience:
In the tranquil surroundings of the spa you will get a completely new experience of the calm and soothing techniques of the world. The ambience is pleasant and the decor is simple yet good as in the image above.
The rooms are decent and aromatic candles let you forget all the worries.
Service
The staff is very well-trained and friendly by nature. All the customers are given equal attention and response time of the staff is good. They kept making sure if the spa was fine and pressure was alright or not.
My Experience with Coconut Milk Massage at Serena Spa, Pondicherry.
We've all heard of taking a milk bath, right? Well, it's time to use coconut milk instead.It is a great moisturiser due its soothing properties.
I was very excited to go for it, this was the first time I went for a  coconut milk massage.I was first offered a nice green tea before the massage.
The massage was great and the outcome was a much more relaxed body. The duration was around 45~ for the massage. It was really soothing and had a relaxing time.  After Spa, there is a Stream and Shower as well.
My skin felt really good after the shower and was really smooth and glowing. 🙂
At Serena Spa, Coconut Milk Body Massage is fresh and the benefits of coconut milk are many, Including the application over sunburnt skin aids in rapid healing because of its anti-inflammatory properties. It helps by cooling the skin and reducing pain, swelling and redness.
My skin felt really smooth and glowing after the massage. There is no need for a moisturiser thereafter obviously.
Find them here : facebook.com/hoeindia
Definitely recommended to go here for a Spa and relax, if you're in Pondicherry.