PUNE – The Best City to Live in India
The second biggest city in the state of Maharashtra with around 4.5 million people living happily in an area of 450 sq. km. I have lived in many cities over the years. However, PUNE holds a special place in my heart. No other place has given the level of thrill, fun, memories, holidays & opportunities as Pune. The city emerged drastically over the span of last 10 years and was awarded as the 2nd best city to live in India.
With great weather, amazing nightlife, lip smacking food &  unbelievable holiday destinations in nearby proximity – PUNE has everything one would want in a satisfactory lifespan. Even after being famous for a modern and fashionable lifestyle, the people of this city still maintains the ground of their cultural values. Such an alluring character of Pune makes it the best city to live in India.
I have lived in Pune for 5 years, and I have realized that below are the top 10 reasons why Pune is the best city to live in India.
Booming IT Sector
Everyone knows that India produces the largest number of Software Experts in the world & IT Industry has become the backbone of the economy. With over 110 MNCs, Pune is home to some of the biggest and stunning IT parks of India. There are more than 5 official IT zones in Pune with Rajiv Gandhi Infotech Park in Hinjewadi being the biggest of all. This IT park is spread over an area of 13 KMs with the presence of all major companies like TCS, Infosys, Wipro, Persistent, Cognizant, Accenture, etc. Such large landscape of companies gives great exposure to Job seekers in the Silicon Valley of India.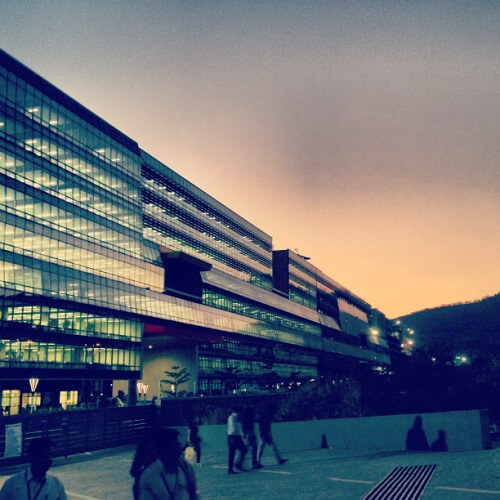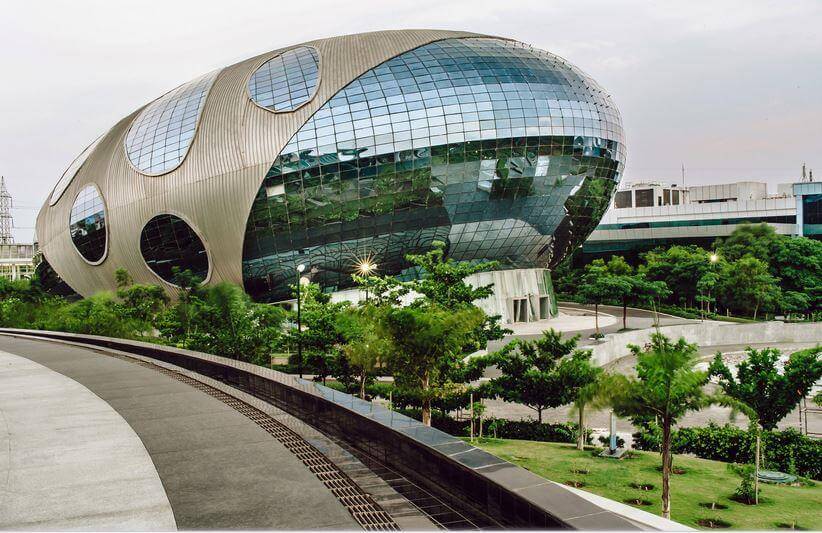 Did you know some of the IT office campuses are 2 sq. Km. large. Yaay IT Geeks can try to remain healthy now !!!!

Proximity to Holiday Destinations
This is the most satisfying reason for me to settle up in Pune. From Hill stations to beaches everything is within a very proximity to this city. There are plenty of trekking destination in and around the city. The surroundings get flooded with trekkers in the season of Monsoon as you get to see the most scenic views in this time of year.
Famous hill stations like Mahabaleshwar, Matheran, Lavasa, Lonavala, Khandala, etc. are within 150 KM territory. Forts like Sinhagarh, Lohagarh & Lakes like Mulshi, Panshet, Khadkwasla are just around the city. One can go to famous beaches of Konkan & Ratnagiri on weekend getaways. The city itself is in the foothill of Sahyadri Mountains and is pretty much covered with green forests.
Adventurers say that you need around 350 weekends to cover all the places around Pune. Ready to pack your bags guys ???
Astonishing Nightlife
With hundreds of Educational Institutes & IT companies, Pune holds comparatively younger crowd than other major cities in India. No wonder such city will have amazing places to hang out. The city holds world class pubs, breweries, and restaurants. From Students to Professionals, Couple to Group of Friends, everyone can find a place suitable for their required Ambience and particularly in an affordable budget.
Places like Penthouse, Area-51, Mi-A-Mi, Hard Rock Cafe are top picks. Koregaon Park area in city holds a majority of party places and is famous for nightlife. No wonders youngsters believe this is the best city to live in India.
Comfortable Lifestyle
Although Pune is next big city in Maharashtra after Mumbai, it is still pretty much cheaper when it comes to lifestyle. Property rates are too much lower in comparison to Mumbai, and this really helps the budget of a salaried person.
The city is very much safe for anyone even at night. Local people of the city easily get along with outsiders. Food & Transportation is fairly cheap. One can roam around the city in an own vehicle without traffic problems. Pune has many army cantonments which keep the city safer, greener and cleaner. Law & Order in the city is also good. Altogether a family can live happily forever with an amazing lifestyle.
Heavenly Climate
Pune is where Mumbaikars come to experiencing chilly winters. The city has good weather throughout the year. Summer is bearable, but Monsoon & Winters are what Punekar boast of. Pune is a fairly greener city, and it helps it maintaining the weather not too hot or cold at any time of the year. People across the country have to work hard and plan for their vacations while a Punekar only has to pick a nearby spot depending on weather as they have beaches, hill stations, lakes, parks, forts and many more thing just nearby city.
Cultural Values
Pune holds the status of the cultural capital of Maharashtra. Pune is Bastian of Maharashtrian culture and hosts amazing aesthetic festivals like Ganesha Chaturthi & Janamashthmi. The famous Dagdu Seth Ganapathi Temple in the city is one of the most popular religious places in India.
Ganesh Chaturthi being the major festival of the year, one can see the true aesthetic look of Pune. Dhol Pathak performing during the Ganesha Utsav makes the atmosphere so exuberant. You can see all major Bollywood celebrities attending Dahi Handi festival during Janamashtmi.
Top Educational Hub
This is the sole thing Pune was famous for in the old days. Pune is known as the educational hub of India since years. There are world famous Universities and Colleges for each academic zone.  Pune University has an affiliation with 57 Engineering colleges which itself is a record. There are top management schools like Symbiosis. 
Pune has earned the reputation of "Oxford of the East." Being a top spot for Educational Institutes, it has also become a favorite place for Summits, Global Events, Concerts & Fests. Pune International Film Festival is globally recognized. Big international stars like David Guetta, Enrique, Akon, etc. have had their concerts in Pune. Check with any student who have studied in Pune and they will stamp it is the best city to live in India.
Food & Shopping
These things are core elements of one's decision to settle in a city. Well, luckily you can get both at very reasonable price and with lots of variety in Pune. There are plenty of mega shopping malls in like Pheonix Market City, Amanora Town, Seasons Mall, Inorbit & Pune Central. As the city have plenty of young crowds, one can find many street shopping places on MG Road, Laxmi Road, FC Road, etc.
When it comes to Food, one can get all the variety of different lip-smacking cuisine in the city. From traditional street food to 7 courses dine at a five-star restaurant, you will get every option to try. Everyone knows that you get to eat tasty Vadapav in Maharashtra. However, Puneri Misal beats it in all possible manner. There are more than 5000 restaurants in the city. You can get food even at 3 AM if you're planning to pull an all-nighter.
Wider Road & Less Traffic
One of the soothing reason for Punekar to be proud. The city has very wide and well-managed roadways in comparison to other mega cities in India. I know the public transport in the city sucks & You see Autowala's as Mafia. Just to beat it, Punekar holds the largest number of two wheelers in Asia & living cost in the city is bearable which makes you confident to own a car.
YOU DONT NEED TO KNOW MARATHI
As a non-Maharashtrian, this is something I was always scared of. I thought it would be tough to survive without knowing MARATHI Language. But little did I know that only 35-40% of the population in the city is Marathi, rest all have come from different parts of India. This makes Pune a truly cosmopolitan city. You can easily get along with local people by knowing very few local words.
Let us know your views if you also that PUNE is the best city to live in India. You can read more blog posts about other destinations on PandaReviewz – Destinations
If you like our article, please subscribe to our blog.