Mystery Rooms – Real Life Escape Games, located in Gaurawaddo, Calangute.

 
KNOW THE GAME
First ever live game launched in Goa back in 2016. The concept of Mystery Rooms, was started by three adventure enthusiast and gaming geeks Shikhir Bhutani, Prateek Panjwani and Sapna Bhutani who came together to give their expertise and experience for transformation of their dream to reality. Mystery Rooms, first launched in Delhi and since then the founders have built their spot in almost 9 cities which are Kolkata, Chandigarh, Ludhiana, Pune, Goa, Jalandar, Bangalore, Gurgaon and Hyderabad.
The unique concept of mystery gaming room was inspired by the real-life version of the popular online "Room Escape" games, where two-eight people are locked inside a mysterious space for an hour, with the sole motive of escaping before time runs out.
MYSTERY ROOMS MISSIONS

The Mystery rooms live escape game has four thrilling and exciting missions to choose from with difficulty levels mentioned. Choose a difficulty level and a mission that causes a stir in you. 
The Hurt Locker – A Bomb Defuse Challenge. Difficulty Level –

Easy

Lockout – A Prison Break Challenge. Difficulty Level –

Moderate Hard

Abduction – The Final Hour. Difficulty Level – 

Hard

Cabin In The Woods – The Murder Mystery. Difficulty Level –

 

Very Hard
Me and my friend chose the lockout room. The whole idea of being a prisoner and taking the prison break challenge was very thrilling. And the best part of this theme was the prisoner costume and handcuffs. Yes, they provide you with prisoner costume which gives you feeling of a criminal the moment you wear it. 
Lockout – A Prison Break Challenge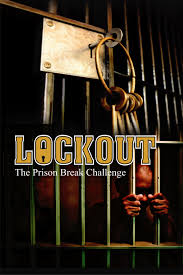 Wrongly convicted of a crime, you are held in a brutal, regimented prison environment. But now it's time for you to break free! The Jailer and his mates are out for an hour to attend National Day Celebrations and this is the only opportunity to execute your escape plan!
Play as a team of 2-8 players.
How To Play
A team of 2-8 players is locked inside a themed room with some general instruction. The clock is set ticking for 1 hour and you must plan your escape in 60 minutes or less. To escape the room you need to crack the codes, solve puzzles and unravel the mystery. The players must do some great teamwork, be creative and observant at the same time. It might look as just another room but its an arcade full of questions and their hidden answers! You need not be a genius but smart enough to hit the bulls eye! Pay attention to every detail and leave no stone unturned!
MYSTERY ROOMS GAME REVIEW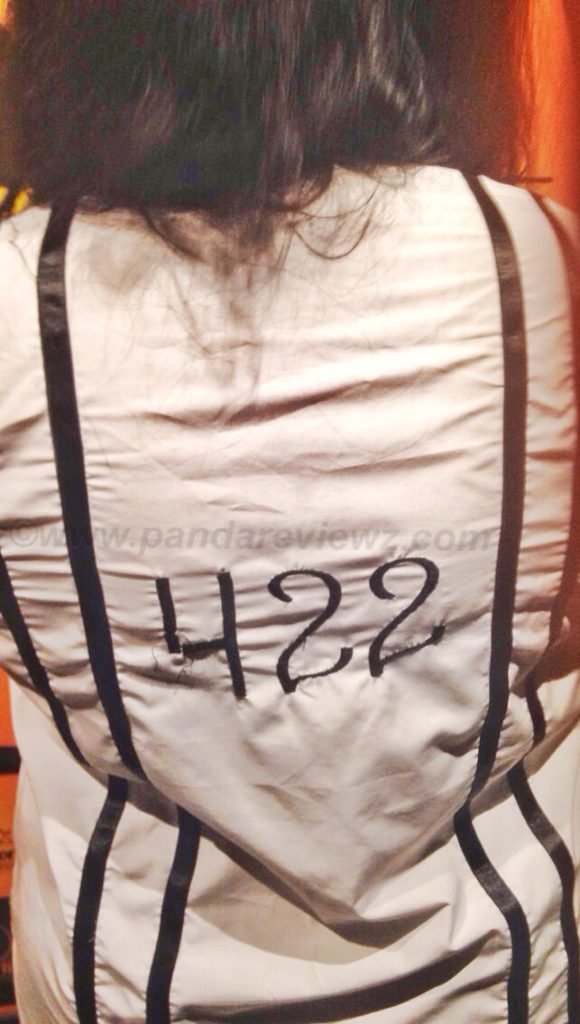 As i changed into the prisoner's costume, me along with my friend were then given instructions of Do's and Dont's of the room. I was handcuffed before entering the room, that moment i felt like a criminal unaware of the crime i commited. Hah! The moment we entered the room i heard a ticking clock which was enough to pump up my adrenaline, followed by many unexpected things that caused a stir in me, we were told the game is challenging and it's more of finding hidden clues and solving the puzzles and escaping before time runs out. More of the elements i didn't see coming my way that is tunnels, wall climbing, stealing lock key from the jailer's room, etc. 
There are stages in the game and with each stage you pass the difficulty level of finding the clues and solving the puzzles increases. We had reached the last stage and were almost close to escape but we got stuck on the last puzzle the one which would let us escape the room. The time was running out and we were panicking, there was a moment where we got scared to death and was startled when the siren went off, it was very loud and that indicated our time was up and we were BUSTED! Well, we were disappointed a little but then we were also proud that we made it till the end where very few people have reached so far. As i mentioned previously it is race against time. The game is very interesting as it needs patience and quick thinking.
PRICE
INR 500 – 1,000 per person. (PRICE VARIES DEPENDING ON TEAM SIZE AND PEAK-TIME.)
http://www.mysteryrooms.in/goa/
HAPPINESS METER
If you are a gaming enthusiast or love adventure, and solving whodunits, then Mystery Rooms is where you should plan to visit ASAP. The experience is very unique and thrilling, but not at all dangerous and it does not contain any horror element. It requires no physical exertion and is suitable for ages 10-77. It is an exciting team-building activity for corporates and a fulfilling fun experience for couples, friends and families.
Panda happiness meter
10.0/10
Pros
Once in a life time experience
Kickass adventure with unique concept
Out of the box, Physically experience thrill and entertainment as it involves lot of thinking process and action.
Exciting team- building activity for all types of groups.
Cons
Teammate slowing you down