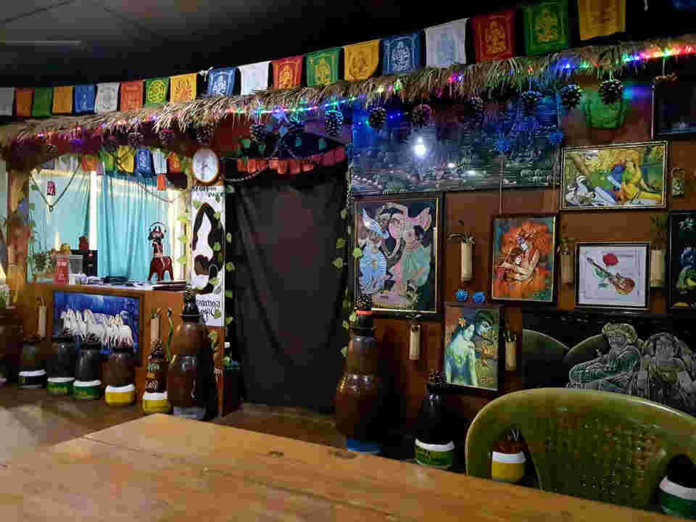 Café De Goa is hard to find. You start walking from Lakshman Jhoola and almost arrive at the end of the trail where the road ends. There, you'll find a colorful restaurant the décor of which will start inviting you inside.
Café De Goa is a must visit during Rishikesh visit because it has a lot of things that most of the Rishikesh cafes have lost. It has originality. The outer walls of the restaurants are painted with flags of different countries, a sign says free Tibet, another Grafitti shows a dragon. The place is so vibrant that it automatically invites you in.
This is the only restaurant where I went to and I still remember the manager's name. Sanjay and his team are super efficient and prompt. They make sure that you get the best and don't have to wait. When you are here, forget everything, grab a seat overlooking the Ganges and try their pasta. End your meal with chocolate balls and you'll return again and again for more and more.