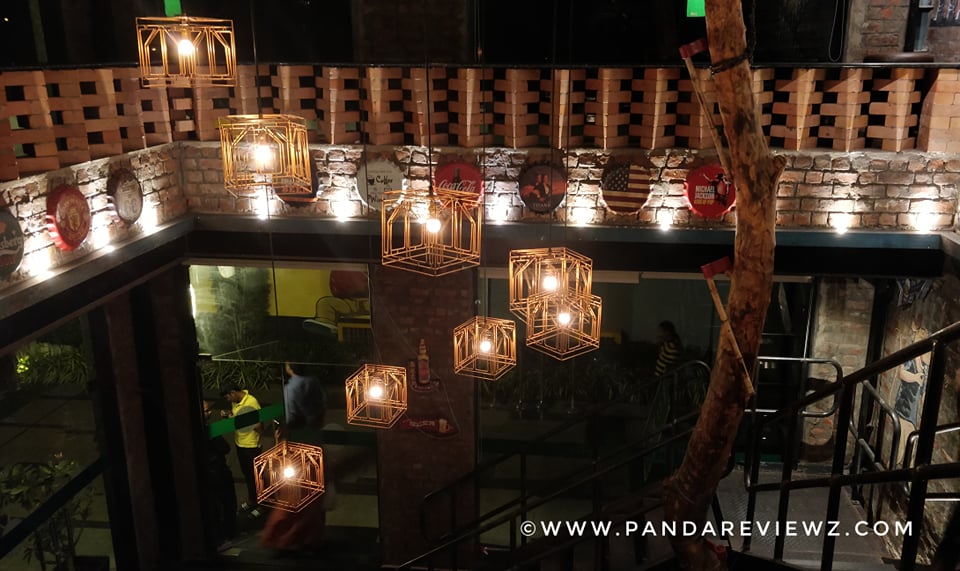 Vijayawada is one of the fastest developing cities in Andhra Pradesh. Generally known for the industrial center and the Famous Kanakadurga temple boosting the pilgrimage tourism, Vijayawada, on the other hand, is catching up on some nightlife. With the opening of the new pubs in Vijayawada as well as some new late night food courts, the nightlife in Vijayawada is significantly improving. 
Though the number of pubs and bars are still limited, Vijayawada has quite a few decent pubs that make for worthy nightlife options. Also being the commercial center, the city remains active late in the night. So you can travel safely to and from the pubs. You can also use Ola Cabs or autos for local transportation. [PS: Don't Drink & Drive 😛].
Whether you are enjoying with your friends or partying with your co-workers, you can head to one of these pubs on the weekend, and you are sure to have good quality time.
Pubs in Vijayawada
This is the entire list of pubs in Vijayawada, ranked as per the popularity along with my personal experiences.
1. Iron Hill
View this post on Instagram
Iron Hill is the first brewery in Vijayawada. The beers served here are brewed in the house with good quality ingredients. Along with the beer served in this brewery, you also get to taste some delicious food as well.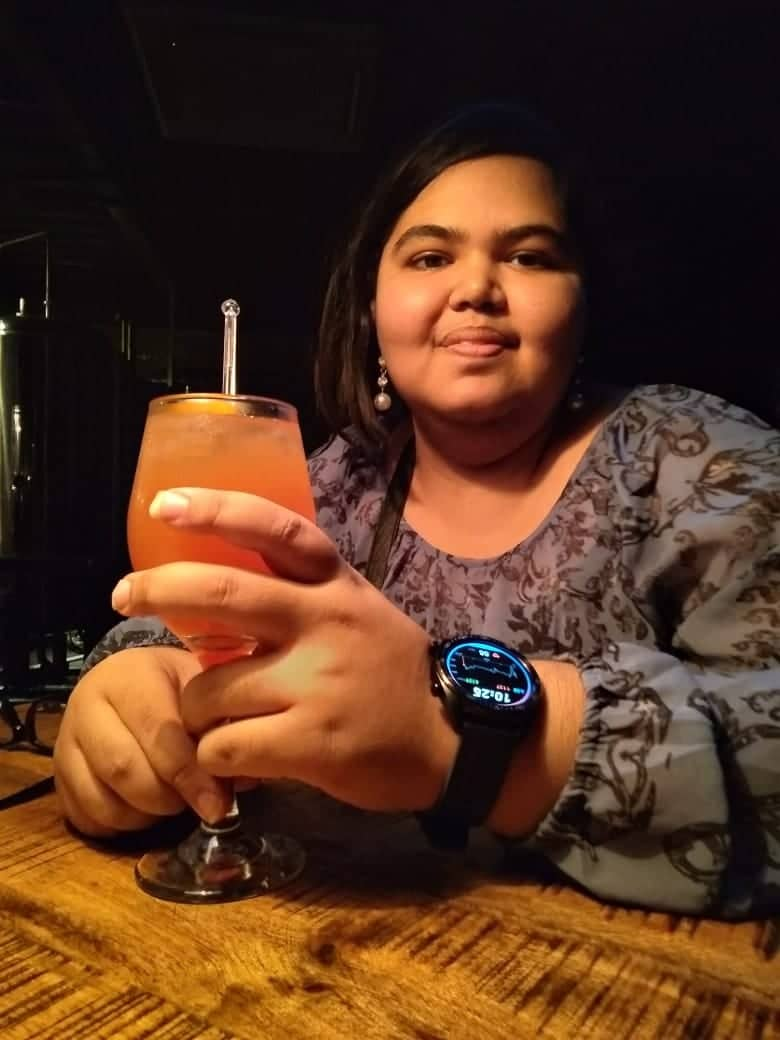 The Good: Make sure to try their thin crust pizza along with your beer. The spicy fries and the chakna set are a decent choice of snacks as well to munch along with your drinks. The music here is amazing, especially after 9 pm. The crowd here is the best in the city, and most of the youngsters prefer to hang out here. As a female, I and my friends find this place to be the safest in terms of ambiance, lightning, and crowd.
The Critical: However, avoid the pasta's here. Service can be lazy especially over the weekends. Some of the bad experiences have included concerns with the drinking water being contaminated and being forced to buy a mineral water bottle at an extravagant price almost 3x the MRP. Also, don't expect too much from the bartenders as well. The Sangria here is bad ! Do avoid it. The pricing is a bit on the higher end for the drinks.
However, despite all this, Iron Hill is still one of the best places to have a fun night with friends.
Location: Near VPS Siddhartha School, Moghalrajpuram, Sidhartha Nagar, Labbipet, Vijayawada.
Timings: 11:30am to 11pm
Cost for two: Rs.1200-2000
2. 10 Downing Street
View this post on Instagram

10 Downing Street is a fairly new Pub in Pvp Mall Vijayawada. Located inside the PVP mall on the 4th floor, 10 Downing street is a decent choice if you are looking for a disco pub in Vijayawada.
The place serves North Indian, Continental as well as Chinese cuisine. You can enjoy a hearty meal with your friends. You can be assured to have a quality time here. Not only do you get to taste the most refreshing drinks or the delicious food, but you also get to groove to the hip tunes played.
So whether you are out for some nice food and a drink or you want to experience the nightlife in Vijayawada, you can definitely head to 10 downing street.
Location: 4th Floor, PVP Square Mall, M G Road, Vijayawada, Andhra Pradesh
Timings: 12 pm to 12 am.
Cost for two: 1500-2000 INR
3. League sports bar
League Sports Bar has a bar setting along with a big screen. This sports bar is located inside the LEPL Mall in Vijayawada. They also have a pool table and a foosball in the bar for some entertainment.
The drinks menu includes beer, wine, and vodkas including a range of cocktails, while the food menu consists of some dishes from Indian, Chinese and Continental cuisine. I've personally tried the food here, fried rice and chili paneer and it did taste decently good.
The place also hosts DJs and Ladies' Night as well. Sports fanatic are mostly seen flocking to this bar to catch on the live screening of a cricket or football match.
Location: LEPL Mall, M G Road, Vijayawada, Andhra Pradesh
Timings: 11 am to 11 pm
Cost for two: 1500 INR approx
4. Neptune Bar, Fortune Murali Park.
Neptune is one of the more laidback and cozy bars in Vijayawada. The elegant decor and the soft lighting inside the lounge has a very relaxing ambiance. Its located inside Fortune Murali Park.
The place is a classic setting for a late evening drink with your friends or coworkers. They serve a delectable range of cocktails and mocktails, and the pub also provides a separate smoking area.
They also offer valet parking service. So all in all, the Neptune bar is an average place to spend your evening in. The crowd mostly here is of corporate employees on business meetings.
Location: Murali Park, M G Road, Vijayawada.
Timings: 10:30 am to 10:30 pm.
Cost for two: 2000 INR.
5. AP 16 pub
AP 16 is another pub in Vijayawada. AP 16 makes for a great hangout spot with food, drinks, and music.
The live bar counter exudes a very chilling vibe with its upscale setting and electronic music played by an in house DJ. You will find yourself grooving to the beats in no time.
The dance floor at AP 16 is also open for private parties. You can consider AP 16 as a place for your next private party bash.
Location: LEPL Centro Mall, MG Road, Vijayawada, Andhra Pradesh
Timings: 11am to 11pm
Cost for two: 1000 INR
6. Cuba Libre
Cuba Libre is a pub inside the trendset mall in Vijayawada. This Cuban themed pub is perfect for enjoying the nightlife in Vijayawada. The neon disco lights flashing inside the pub gives off a very 80's kinda vibe. It has a decent sized dance floor as well.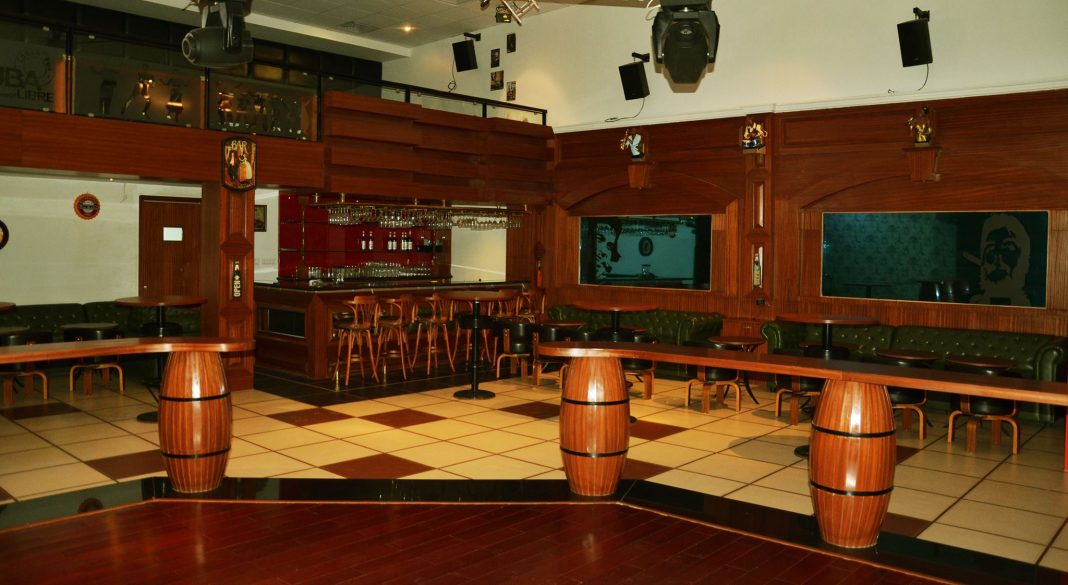 Regarding the food here, it's average in taste. The pub offers a good selection of cocktails, but the top reason that people come to visit this pub is to let their hair down and dance away to the beats of hip music.
Location: 5th floor, Trend Set Mall, Benz Circle, MG Road, Vijayawada, Andhra Pradesh
Timings: 7 pm to 12 am
Cost for two: 2000 INR
7. Grapevine, DV Manor.
At Grapevine, you will get a very vintage feel with the wood flooring and the colonial-style decor. Bottles of wines and old whiskeys line the wall shelves, and in this pub, you will find the best selection of wine all over Vijayawada.
They also keep a collection of international beers, scotch, and vodka. Grapevine is a preferred Hubspot for both the locals as well as the foreigners. Aromas, located just next to Grapevine is one of the finest restaurants in Vijayawada.
Location: DV Manor, Opposite RBL bank, MG Road, Vijayawada, Andhra Pradesh
Timings: 11am to 12 am
Cost for two: 2500 INR
8. G Bar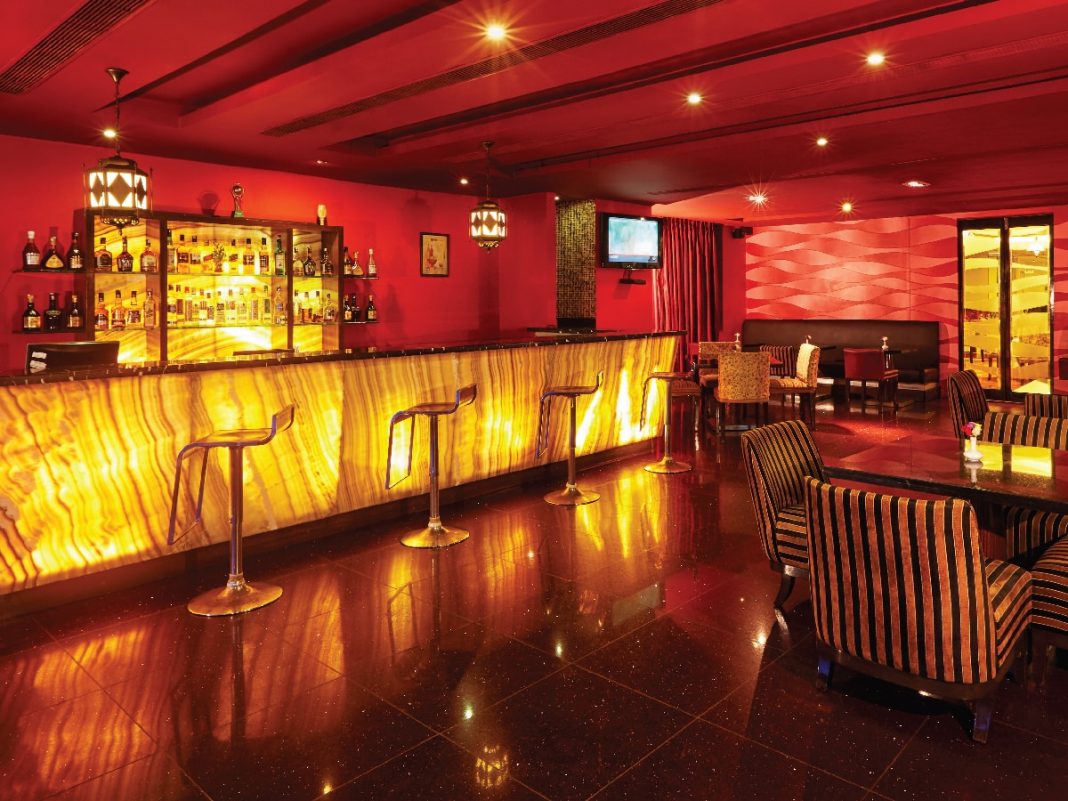 G bar is one of the most popular bars in Vijayawada they have an extensive collection of beers, vodkas, whiskeys, and wines from both national and international brands.
Head to G Bar after touring around MG road area. The bar seating arrangement is quite spread out with a few high stools arranged near the bar.
Not only do you get a wide selection of drinks here, but G bar also prepares cocktails tailored to your taste.
Location: Gateway hotel, MG Road, Vijayawada, Andhra Pradesh
Timings: 11am to 11pm
Cost for two: 2000 INR
9. Blue Fox
Blue Fox is a fine dining restaurant and bar having a couple of outlets over Vijayawada. The food served is simply pleasant with varieties like Continental, Indian and Oriental dishes. You can also find famous Andhra cuisine here as well.
The bar has a range of imported as well as domestic spirits and exudes a very laid back ambiance. All in all Blue Fox is a lovely place, and you can spend quality time with your friends and family here.
Location: Sidhartha Nagar, Labbipet, Vijayawada, Andhra Pradesh
Timings: 11 am to 11 pm
Cost for two: 1500 INR
10. Impulse Lounge Bar
Impulse Lounge Bar is the first pub in Vijayawada that set the pace for nightlife in the city in 2008.
Located on the 3rd floor of manor food plaza, this lounge offers a wide selection of refreshing cocktails. The dim lighting and the comfortable seating spaces, let you enjoy a relaxing time here.
This lounge bar is especially famous for the live music performances that it organizes from time to time.
Location: MG Road, Acharya Ranga Nagar, Vijayawada, Andhra Pradesh
Timings: 11 am to 12 am
Cost for two: 1500 INR
These are the best clubs/bars/pubs in Vijayawada. While in Vijayawada, you can head to any of these places to explore the nightlife while enjoying the food, drinks, dance, and entertainment. Have you been to these places? Leave ur feedback and thoughts in the comments below 🙂
If you enjoyed reading this, Also check out the Best Restaurants in Vijayawada.