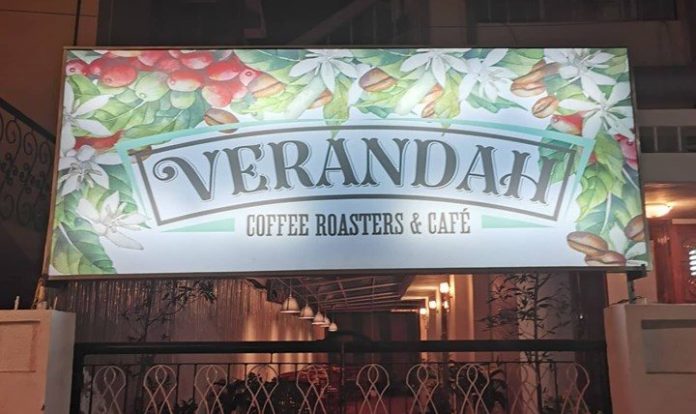 Looking for new places to eat in Vijayawada or a new cafe in Vijayawada to hang out with your friends? Well, I recently came across a new café, Verandah Coffee Roasters and Cafe in our city, Vijayawada, where I couldn't stop myself from visiting owing to the fact that how much I love Coffee and excited that a new cafe has opened up in Vijayawada. 😆
So, Verandah Cafe has recently opened its doors for the public of Vijayawada. I made my visit there to try out their food and coffee to finally bring you my experience of the place which is indeed a good one.
Location of Verandah Cafe:
The café is located in the Guru Nanak Colony, near Pride Madhava. Here is the exact address for you:
54-20-6, Ground floor, Road # 1, Kanaka Durga Gazetted Officers Colony, Guru Nanak Colony, Vijayawada, Andhra Pradesh 520008
You can follow the directions below.
The ambiance of Verandah Cafe: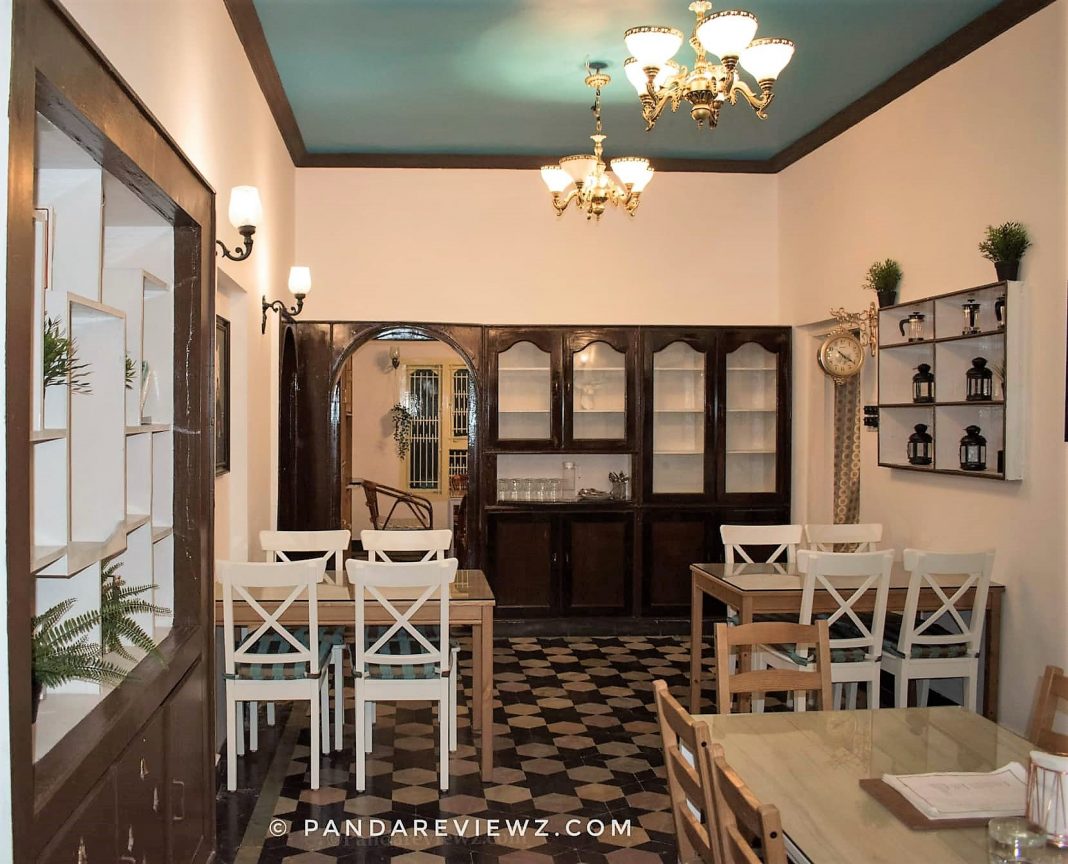 I don't know about a lot of people, but for me, ambiance always plays an important role for me. As far as the ambiance of this cafe is concerned, then I would give a thumbs up. There are 3 sitting areas, each following a different pattern.
One of the sitting areas has a backyard outdoor which has an elegant decor with white chairs and great lighting. The decor follows mainly the wooden stuff giving it a sophisticated and classy look.
Another one too is set in the outdoors but is a bit different in regards to the decor, lighting, and sitting area. The chairs are made of wood but follow a different style.
The third area is my personal favorite one as it follows an antique decor with wooden furniture, antique clock, wooden lanterns on the shelf, minimal stuff, painting, and a bookshelf with some good collection of books.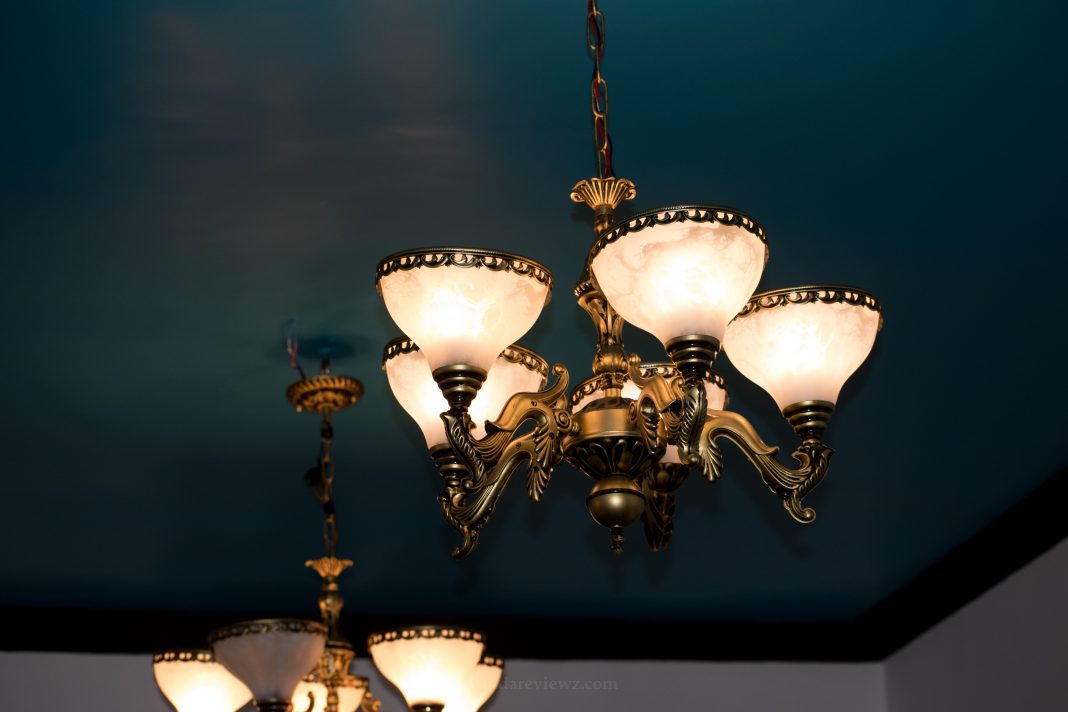 The inside area is equipped with AC so if you are exhausted in the summer, just hit to the inside area.  The outside areas are great if you are visiting the place in the evening.
In all, the ambiance is great, the décor calls for great pictures, and everything is just on point.
Service at Verandah Cafe 
The service was pleasing. The staff was warm and courteous. The only problem you are likely to encounter is waiting for your order to make your way to your table. But, this also has a reason. They make everything fresh right there when you place an order.
The owner and or the chef might come over to the table to ask for feedback and to ensure if everything is alright, this shows that they actually care about their customers.
The food at Verandah Cafe 
Coming to the most important factor for which I live, food!
They offer great coffee with a few options to choose from.
View this post on Instagram
 They have sandwich options, omelets, and some finger licking good pancakes, pizza, pasta, burritos, and a few more. As I couldn't eat everything in one go, I opted for the best ones on the menu.
What Panda loves here?
Cold Coffee
The cold coffee they make is refreshing. I asked for some extra chocolate and they did honor my request and it did taste well.
Flourless Brownie
I ordered brownie which I absolutely love. It was a flourless brownie with amazing taste and great plating. I have no words for it, except yummy! Look at the image and if possible, go try it yourself and tell me about it.
Burger with Fries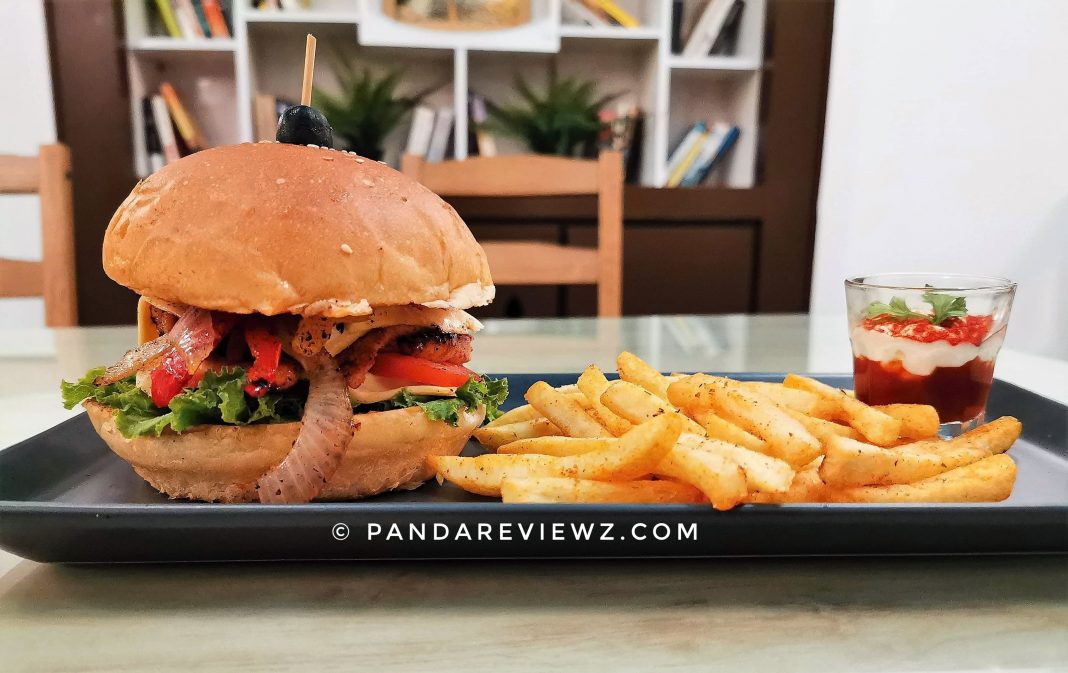 This is something I always try at every place if it is in the option. The burger was nice and the fries were good too. They were served in the same platter with a sauce, which tasted fine as well.
Pizza
This is my favourite. They make hand tossed pizza, made with fresh cheese and with the right balance of sauce. Don't miss it!
Chicken Keema Fries
Being a Vegetarian, I've not tried this, but my friends have and they say that Verandah serves one of the best keema fries in Vijayawada. It would be an understatement to call it just tasty. It was something really heavenly in taste. You should give it a try if you are a chicken lover and are planning to come here.
Value for Money
The menu has some great options to choose from and the price is pretty decent compared to the taste and quantity you are getting.
However, comparing it to the other existing cafes in Vijayawada, its a little bit on the higher side. But is it worth it? yes, after all, quality does come at a price. 😉
Happiness Meter
Panda loves it there, the food, the décor, the antique indoor vibes, the fresh smell of the cheese and the pizza being tossed. I am sure that I am making my visit soon again here.
This new place is all you need to hit if you want to spend some great time with your friends. Enjoy some great conversation over a cup of coffee and some nice food on your table.
Disclaimer: All the above views are of my own based on my personal experience. 
Verandah Cafe, Vijayawada
INR500-750~
Pros
Option of indoor and outdoor seating, based on the climate you can enjoy outdoors in the evening and indoors on a sunny day
The food is freshly made.
Cons
Lack of Indian Cuisine, in case one wants to go for a family dinner.