Hello again, I'm back with the latest updates regarding new food places and happening in our city of Vijayawada 🙂 today, I'm going to share my experience about Tangola Beverage Truck, which is a new truck on the streets of Vijayawada serving ice golas and slushes.
What is a Gola?
An Ice Gola is made of Shaved/Crushed ice, and mold into a shape as required, then flavourful syrups like Kalakhatta, Pan, Pineapple, Rose, Mango, Orange, Strawberry, etc. are poured onto the set shape of the shaved ice. It is even topped up with some Black Salt/Chat masala for a tangy twist.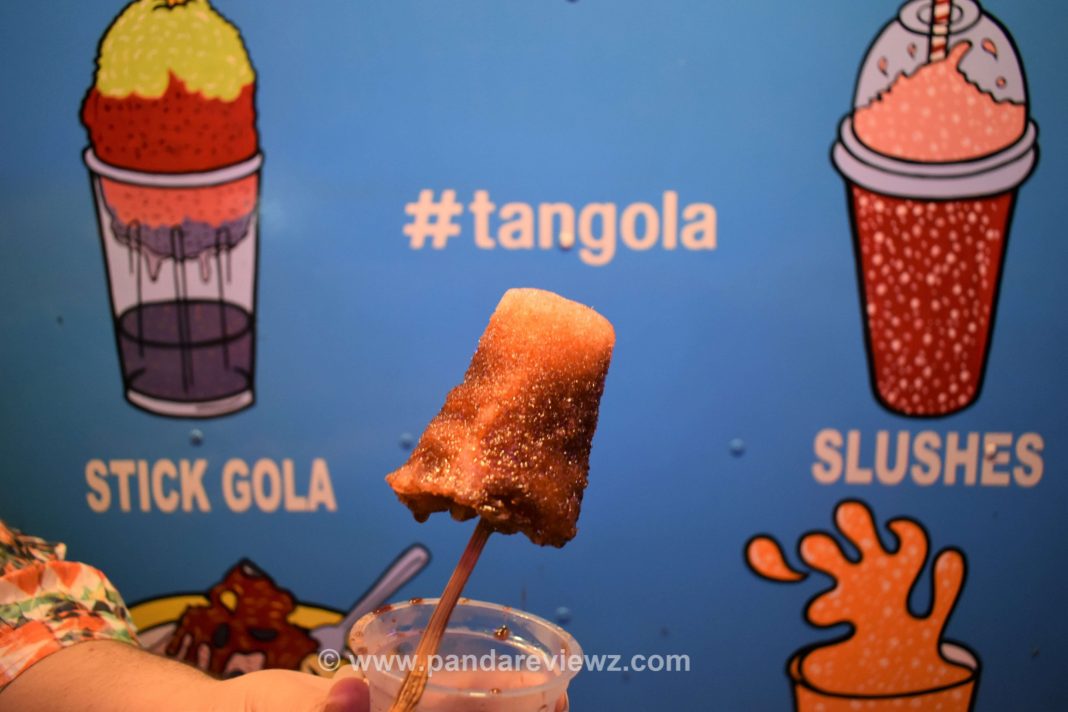 Tangola's Story
Ice Gola made of Shaved ice is a nostalgic and a pocket-friendly food in India. Tangola is a movable truck which provides delicious golas combined with refreshing beverages like Sodas and Slushes at an affordable price, and they even follow strict hygienic practices like their ice is made out of R.O treated mineral water and uses branded flavour syrups/crushes wherever necessary. They are currently having 5 trucks in 3 cities with a lot more trucks coming up soon at various places.
Our Experience
We tried the Tangola truck opposite Rajiv Gandhi Park, we tried their Tangola Special spoon Gola it was filled with Flavours and Colours, all our taste buds were activated. We even tried a few flavours of Stick Golas like Mango and Kalakhatta. Kala Khatta was personally my favorite.
You can check out the full video here.

Where is Tangola Ice truck and what are its timings?
Tangola beverage truck 1 can be found near the
BRTS FOOD COURT (10 pm – 1:30 am)
Tangola beverage truck 2 is available at the following places
 From 5 – 9.30 PM @ Rajiv Gandhi Park.
After 10 PM – 1 AM @ Indira Gandhi stadium food court.