Pappi Chulo,  Located at Ozran beach road, next to 9 bar, Goa. It's a funky place with amazing artwork. It has its own bar. The surrounding has palm trees and a swing that you could laze around on, you can lay down and watch the stars near the bar. Pappi Chulo has a foosball table, GAME ON!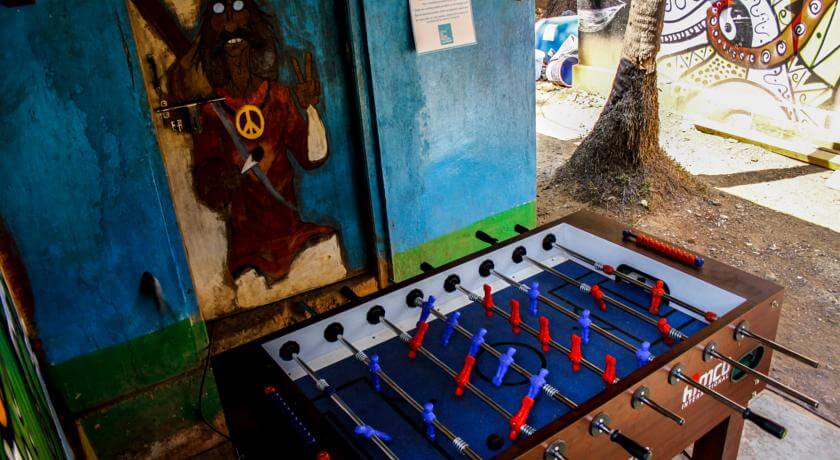 The beach is 10 minutes away from the hostel by walk. They believe in partying hard. The music they play is simply great and lively.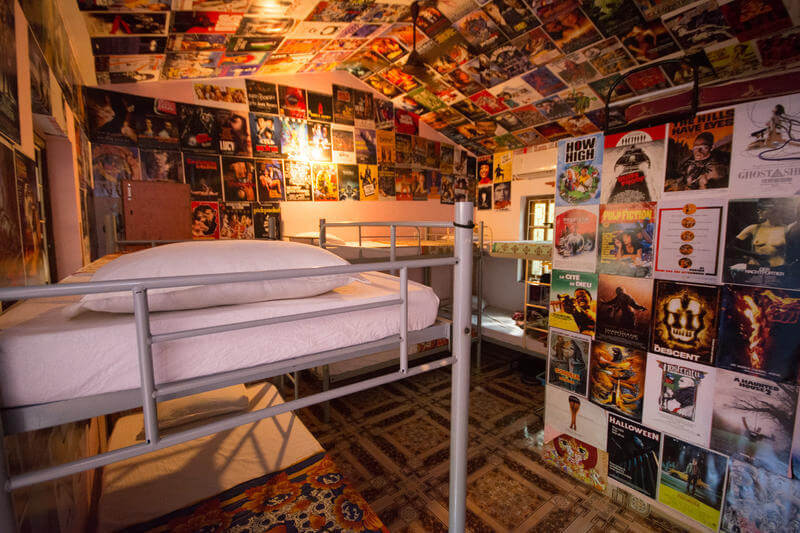 Every room is different from the other, each room/dorm has their own theme, few filled with doodle art, few with posters all over the room.This place is apt for the art lovers out there, you could spend your day mesmerized.
Rooms and service at Pappi Chulo Hostel: 
Right now the place has 5 dorms with 38 being their capacity.They are extending the number of rooms and will provide you with 3 private rooms and the dorm capacity will be increased to 60. The bar is open for approximately 22 hours. Shut from 6am to 8:30am. The solar heater will provide you hot showers.
Breakfast is available & if you love cooking they do have a kitchen that you could use.
A reservation has to be done, you'd need to provide an ID proof, preferably a passport.
Value for money:
The price varies from season to season, but are in the range of 600-800~ and during peak season could be higher. 
You can check the current prices at booking.com 
, but 
It is Fully Paisa Vasool :). (Worth it)
Panda's Recommendations:
If you are a party lover and believing in enjoying daily then this place is for you.What more could one ask for, Thalassa being a five-minute walk, the beach being ten, an ayurvedic spa is just around the corner and alcohol available at the hostel.

Happiness meter: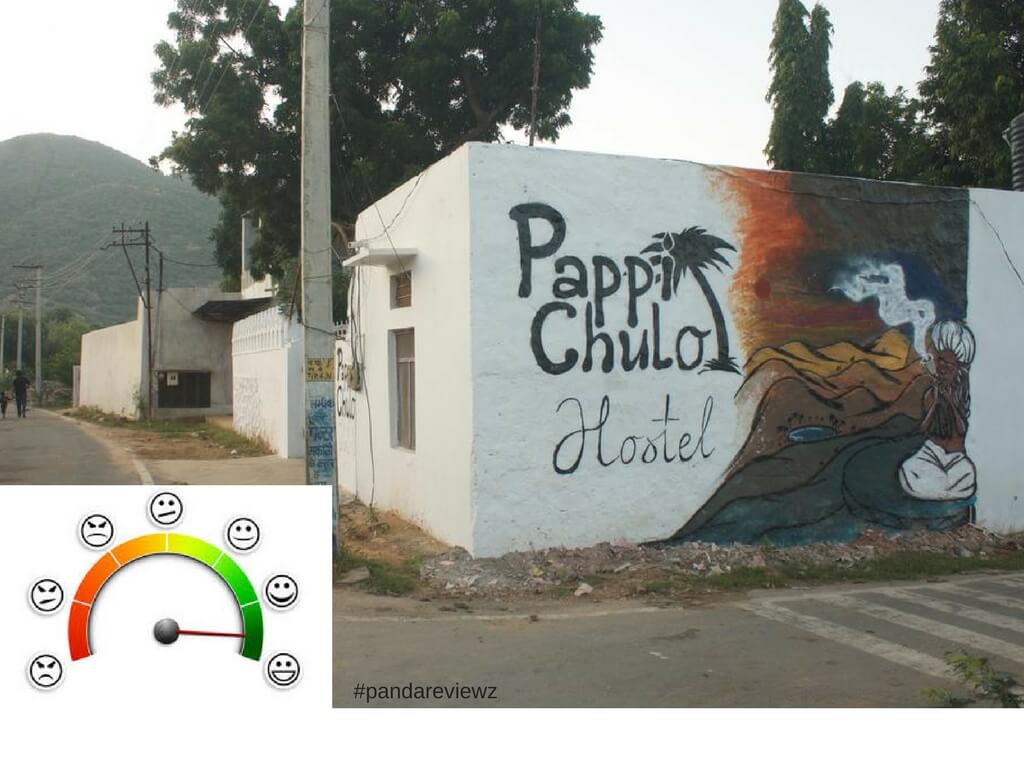 Lovely atmosphere. A place you are going to have fun at.