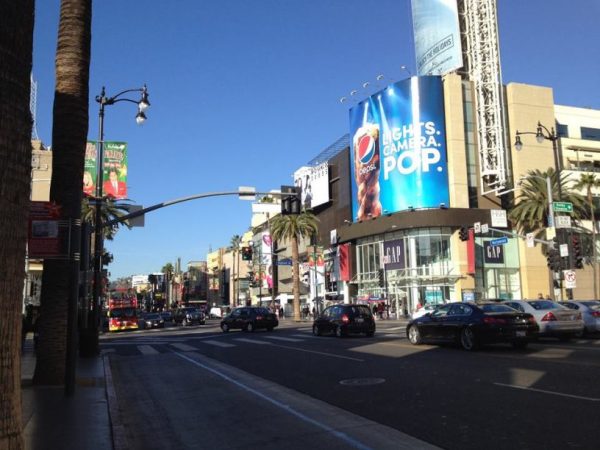 Los Angeles is a well-known city in the United States. It is one of the famous cities in California mostly because of the charm of the so-called Hollywood. If you are looking for a weekend getaway, for 2 days in Los Angeles, you are on the right page. Here's all the information you need along with a 2-day Itinerary for visiting Los Angeles.
I have been to Los Angeles, or L.A., seven times and still counting. This little writing piece will be about my experience the first time, places to visit in LA in 2 days and key tips to explore the beautiful sunny L.A. and Santa Monica without any car.
Please note that all the pictures were taken from my own phone so you will be seeing the city through my perspective both emotionally and visually.
It might not be hard for you to guess, but public transportation is your friend in this case. But besides that, we need more helpers, or I would like to call "the starter pack" as below:
Money 😛 

Your smartphone

Internet access

Google Maps application 

Transit application

Portable power bank (I personally use this one and highly recommend it)
As travellers, it goes without saying that you need to do "the homework" before you travel to your destination. You can easily find which places are the "must-see" in Los Angeles and note down the addresses. Or just to make it easier for you, you can just follow my instructions in this article.
I and my companion, my sister, did research and made a list of the important places to visit. We also checked the locations and made a plan to start from further places and end with the nearer places to the center of the town.
Los Angeles 2 day Itinerary
The complete list in order is:

Day 1 in LA
Santa Monica Beach, Venice Beach, Venice Canals Walkway, Hollywood Boulevard, Grand Central Market, The Broad and Walt Disney Concert Hall

Day 2 in LA
Griffith Observatory (Hollywood Sign), La Brea Tar Pits, Los Angeles County Museum of Arts, Thai Town and Hollywood & Highland Mall.
No matter which way you arrive in L.A., whether by plane or bus, first things first, you need to get rid of your luggage. Most hostels and hotels usually let you leave the luggage with them even if it is not your check-in time yet.
When you are free of the heavy burden that is your luggage, you will need one of the most important things in your journey without a car, which is the bus pass.
In L.A., they call it the TAP card. You can purchase it at any Metro Subway Station. Just go to the vending machine in the station and follow the instructions on the screen.
💡 I recommend you to buy a "day pass", which costs 7 dollars and you can use it the whole day until midnight. It also can be used for both Metro's buses and Metro's subway.
When you are ready, it is time for the adventure. And by ready, I mean searching for the location on Google Maps and know which bus or which line of subway to take.
I will describe each place with the details below.
Santa Monica Beach: I would like to let you know that Santa Monica is actually another city. But it is so close to L.A., that it feels like a part of it somehow. The beach will be quiet in the morning with a few people jogging or bicycling. It will be much different in the afternoon when people come to take a sunbath. You can also walk down the pier or get on the ferris wheel and the small roller coaster if you want.
Venice Beach: You can easily walk here from Santa Monica Beach. There are shops along the beach especially for tourists, so you can get a lot of souvenirs here in cheap price.
Venice Canals Walkway: Again, you do not have to catch a bus yet. Head east a little and you will be at the Canals Walkway. Surprisingly, it is actually an open area of houses. People live here with canals running pass their houses and with bridges to cross to the opposite side, or as you can see, they can just row their boats to visit their neighbours! It is good to see their living rooms next to the water instead of inside of the houses.
Hollywood Boulevard: After catching two buses, you will be back in town. The name of the street might make you feel excited as much as I was. This is it. This is the center of movies and television productions. You can just look down on the footpaths and you will see the Walk of Fame's "stars" everywhere. If you have your beloved celebrity in mind and you know they own a star, I recommend you to search for the location of it beforehand.
Grand Central Market: It is time for lunch. You can take Metro's Red Line subway to the Grand Central Market, which is full of food from most part of the world with every range of price. The place can be so crowded, but the food will be worth it.
The Broad: With full stomach, you will have the energy to walk to The Broad, which is an art museum. You do not have to pay a single dollar to get in. The museum features art in many forms. It is also a place where the famous Yayoi Kusama's Infinity Mirrored Room located.
Walt Disney Concert Hall: Unless you really want to see a concert, you do not have to pay anything to climb those stairs. Walt Disney Concert Hall allows you to walk and climb their exterior stairs, and experience the Downtown's view from the top of the building.
The first day of exploring finally ends here, but you can definitely add dinner and walking in some mall in it with no problem.
Also check out : A self-guided walking tour of Downtown Los Angeles
Let's continue to the second day…
Just like the first day, you have to prepare the TAP card. But in this case, you can reload the fee to the same card at the vending machine.
Griffith Observatory: This is also a free museum. But it is located on the mountain, so you need to catch the DASH bus to come here. You cannot use the TAP card with this bus, but the fee is only 25 cents. The museum has telescopes, information about space, real elements on Periodic Table and various scientific objects.
The Hollywood Sign: When you get out of the Griffith Observatory or before you get in, look around and you will find the Hollywood Sign. Since you do not have a car, this is the closest you can get to it. The picture is a zoomed-in, so the real distance is actually much further.
La Brea Tar Pits: After getting down from the mountain, you have to take another two buses here. It is another museum, but you have to pay for this one. I am not sure how much, but if you show a student ID to them like I did, the ticket is only 9 dollars. There are bones of "legendary" animals inside the building, such as direwolves, saber-toothed tigers and even mammoths! The area outside is what the museum was named after. There are real dry tar pits here and there, which were where the animals' bones were retrieved from.
Los Angeles County Museum of Art: It is located right next to La Brea Tar Pits. The name is long, so American people call it LACMA. I did not get inside due to high price of tickets, but the outside was amazing enough. These polls are called the Urban Light. These light bulbs will be automatically turned on when it gets dark, so I recommend you to come back here at night if you have enough time.
Thai Town: It is dinner time again. You can go to any place you would like to dine, but I went to Thai Town, which is located on the Hollywood Boulevard. This is a dish from the restaurant called "Thai BBQ", which was one of the greatest Thai dish I have ever had.
Hollywood & Highland Mall: If you are not too tired, you can walk to the mall on the same street. It might look like a big building from the outside, but this was the inside. There is an indoor courtyard for you to sit and chill. And you can always charge your phone at Starbucks.
Now that we have covered all the places, I would like to also give you some tips:
If you do not have much patience, I suggest you to use Transit application along with Google Maps. This app will tell you when the bus or subway arrives in real time. 

There are many people on the Hollywood Boulevard who want to sell you tours, so if you do not have time, please keep on walking even if they call out to you.

The same case as above, there are people in costumes or performers on Hollywood Boulevard who wants your money. If you talk to them for only a second, it will be very hard to leave. They are indeed very good at their job.

Check on the Internet to make sure that there will be no big events on Hollywood Boulevard on the day you visit because it might result in the street being closed or being too crowded. For example, do not show up here on the day they announce the Oscars.

Make a schedule to visit Griffith Observatory only on Saturday or Sunday, because the DASH bus is only available on the weekend. Or else you would have to rent a car or take a taxi (or Uber) to get there.

Please be careful when you cross the streets. Most American people may follow the law strictly, but there is always that one person who tries to speed pass the red light.
In conclusion, L.A. can be your choice for a short trip, especially if you are students in the US. As for tourists, it can be a part of your big USA trip. It is charming, sunny and the weather is great the whole year. So I hope this article will assist you on your journey more or less.