Palm Springs exudes an air of tranquility and a relaxed atmosphere that can be felt the moment you arrive here. There is a lot to do and see here for every kind of tourist or a visitor. You could be here with your kids or an art aficionado. There are dozens of an art aficionado, natural wonders, art, and museums to keep everyone entertained. As for the question of where to stay, the city won't disappoint you as there are loads of villa in Palm Springs to pick from and rent out. You can expect a very comfortable stay and at affordable rates to add to your memorable experience.
Miles and miles of Anza-Borrego Desert State Park
Anza-Borrego Desert State Park, named after Spanish explorer Juan Bautista de Anza, happens to be the largest state park in California. Made of 500 miles of dirt roads and wilderness areas, one can explore miles of hike-worthy roads and trails for an unparalleled opportunity to experience the natural wonders of California Desert. The park features wildflowers, cacti, palm groves and sweeping vistas. You get the chance to see the red diamond rattlesnake, iguanas, and chuckwallas. Borrego Springs offer an outstanding opportunity for exploring the star-filled night sky.
Enjoy exhibitions and collections at American Museum of Ceramic Art
The American Museum of Ceramic Art celebrates the art, creation, and history of ceramics through, collections and exhibitions. The art form carrying ancient vessels to contemporary works is indeed an overlooked gem of a museum. Founded in 2003, the museum focuses exclusively on clay; it follows a wealthy tradition of ceramic and arts. Located in downtown Pomona, the talented and dedicated staff of the museum organizes thought-provoking exhibitions for its local and regional audience. Galleries from around the world display modern and contemporary art here at the American Museum of Ceramic Art, and one finds a rich variety of media here such as photography, sculpture, painting, and mixed-media.
Get ready for the Hummer adventure
It would be a mistake to miss out on the sign of the bright yellow signature Hummers when you come to Palm Springs. The famous adventures by an original outdoor adventure company have already entertained thousands of guests and taken them where others cannot go. This is because the company has permits and is popular on Discovery Channel. Group activities available on the daily departures available all year. You can avail of special air-conditioned vehicles to escape the hot summers. Discover the third largest oasis in the world in the 33,000-acre nature preserve on your hummer adventure.
Imago Galleries in the Cahuilla Park neighborhood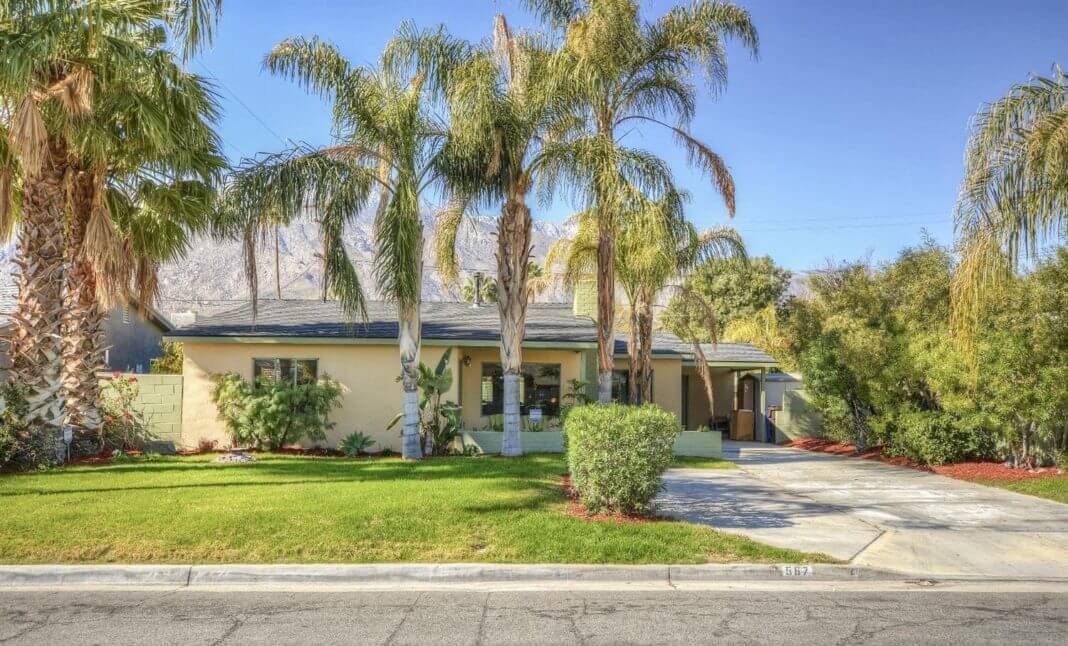 The 18,000-square-foot two-story, contemporary art gallery showcases the works of different artists who specialize in metal, glass, wood, stone and other media. It is hard to ignore the cube-style building with white lines features and earthy tones. The sculpture garden and a corner window are unique features. Displays have included Van Gogh's Starry Night and lampwork-glass sculpture by Ginny Ruffner. There is a large glass sculpture by Dale Chihuly within it.
World's largest rotating gondolas in Palm Springs Aerial Tramway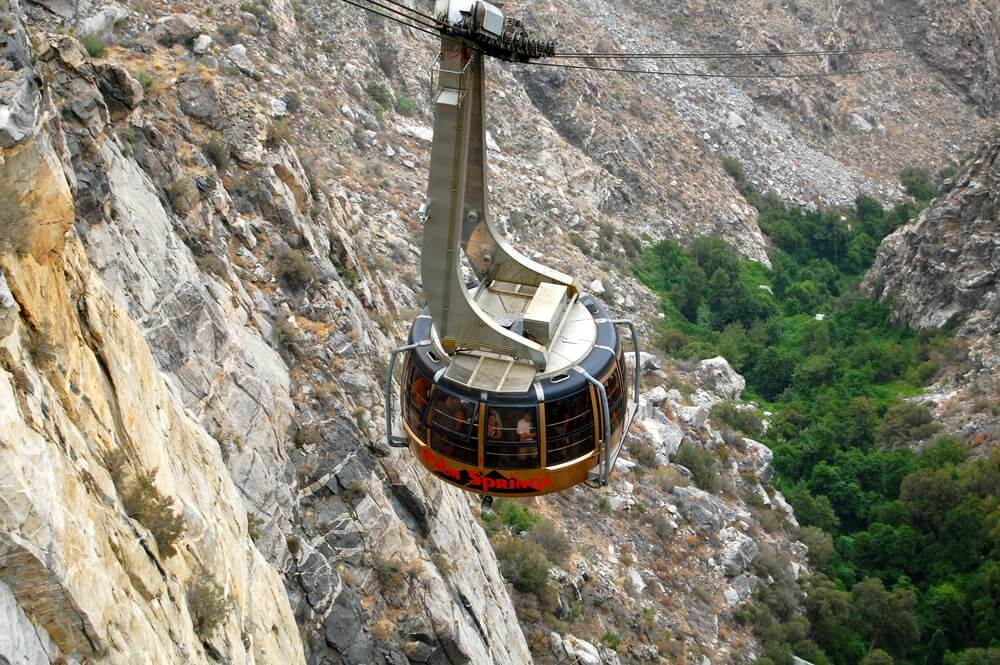 Set out on a trip up the sheer cliffs of Chino Canyon and get fantastic views of the Coachella Valley as well as the briny desert lake known as the Salton Sea. All you need to do is step on the Palm Springs Aerial Tramway and take a ride on the world's largest rotating gondolas. There is lot more to do and see once you arrive at Mountain Station. There are hiking trails to explore, museums to visit and restaurants where you get served delicious meals. Do not miss the ride or you will miss getting one-of-a-kind perspective of Palm Springs and the surrounding area.
Interactive session at the Living Desert
Head for this unique zoo and the botanical garden filled with incredible flora and fauna. You will find incredible animals such as lions, zebras, giraffes and cheetahs that make you feel that you are right in the middle of Africa. The botanical gardens create geographic replicas of the exotic deserts of Madagascar and Baja California's Viscaino Desert. Hike the nature trails, or enjoy a Wildlife Wonders animal presentation and have lunch in one of the cafes. Embark on the shuttles that will take you from African Village WaTuTu to the Wildlife Hospital. The mission of the Living Desert is to conserve and protect the desert in its natural state through education and appreciation. Interpretive exhibits and programs help raise awareness for the variety of plants and animals, the different worldwide ecosystems and their protection.
Enchanting Shopping experience at El Paseo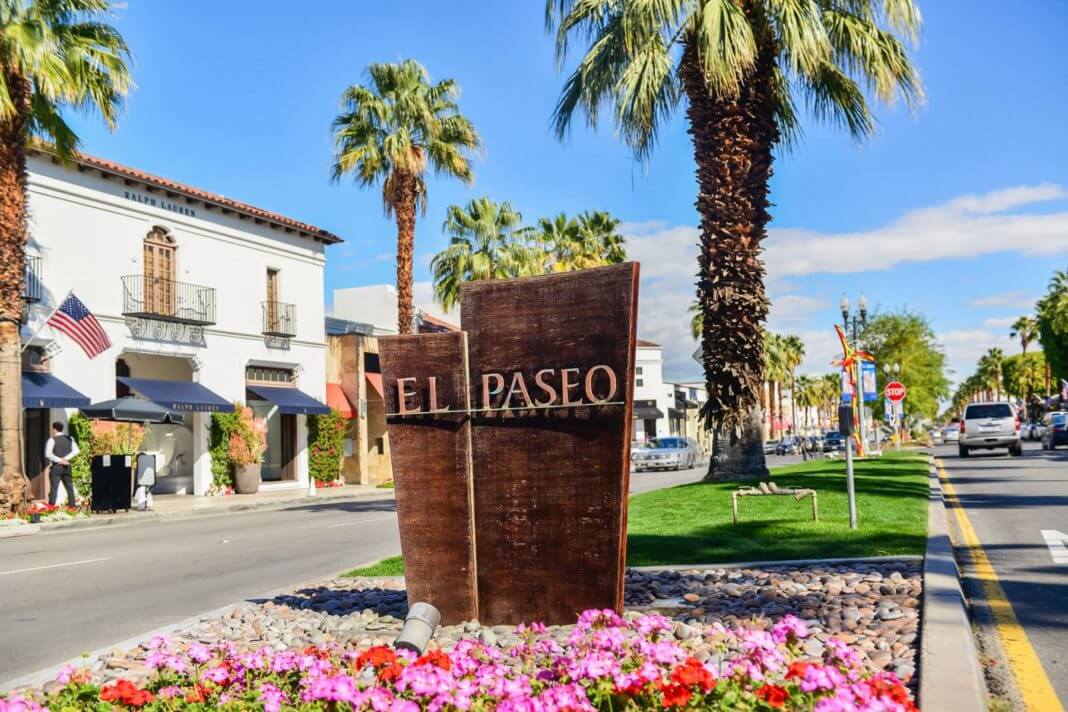 No trip is complete without food and shopping. El Paseo is filled with shops and boutiques loaded with fashion, home, spas, jewelry and a lot more. There is a treasure at every step of the way and more than 250 delightful discoveries at El Paseo. You will come across the valley's premier shopping venues here and are sure to enjoy shopping amidst dramatic mountain views. It is hard to ignore those designer labels, signature showrooms, and chic boutiques. You get an urge to splurge and get set in the mood for attainable luxury. Friends and families have seen here shopping, relaxing comfortably in seating areas and pampering themselves. El Paseo indulges all of the senses, and you get everything here, from exquisite dining to elegant shopping.
Thus, as you can see, Palms Springs has something for everyone, from outdoors, to nature to shopping. Palm Springs offers you a rare chance to get a comprehensive experience, up close and personal.