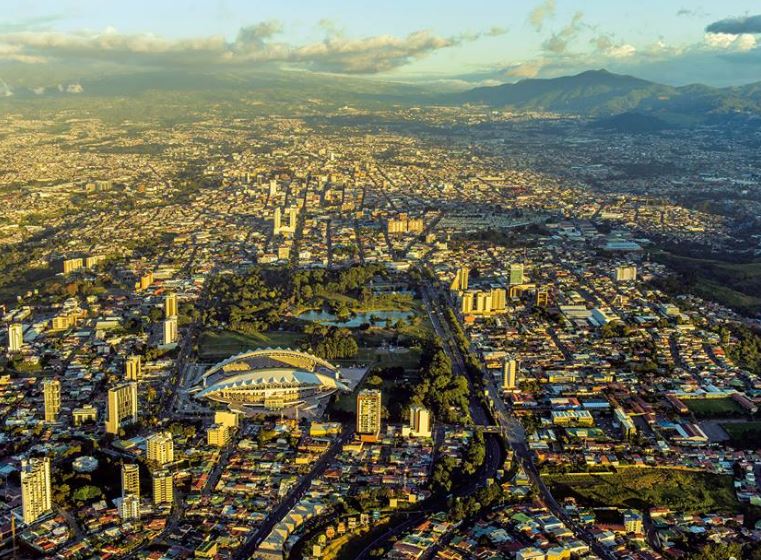 Hey, everyone! If you have got the travel bug of the season and wish to move out of the country for a couple of days and spend some time relaxing and learning new things, read my previous post on how to have an enjoyable holiday in Tuscany and all the places you can see there.
However, if Tuscany does not appeal to you much – I have so much more for you! You can sure plan a trip to Costa Rica and I will tell you all about the things to do in Costa Rica, San Jose.
Costa Rica is a very beautiful and a very famous tourist location. San Jose being its capital is located in the Central Valley area with very high mountains in the South and volcanoes in the North.
HOW TO REACH SAN JOSE
If you are finally planning the trip to Costa Rica, San Jose. You will require a lot of information on the travel part as well. So, from India to Costa Rica there are regular flights that fly out of New Delhi. You can also book a trip from Mumbai, Hyderabad, Chennai or Bengaluru.
The usual rates if booked one month in advance for an economy class ticket are INR 63,000 onwards. The flight will have a single stop and if you want even cheaper flights, opt for a flight that has multiple stops. If you have a long halt at some place, you can get a visa for that country and pay a small visit to the city.
All the major airlines like Lufthansa, Air Canada, American Airlines, Delta, Qatar Airways, etc., fly to this location quite often. Your flight will land at the Juan Samaritan International Airport, which is close to the city of San Jose.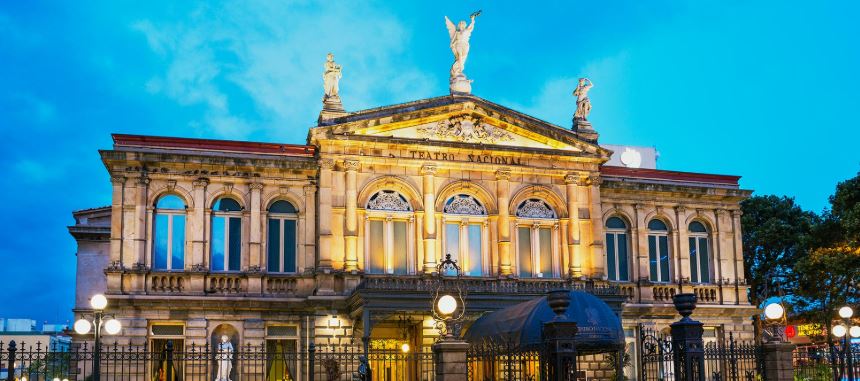 To cut down on prices, I would suggest you book on your own after doing proper research on the ongoing flight rates and book at least two months in advance.
MODE OF TRANSPORT IN SAN JOSE
Now, once you have reached Costa Rica or San Jose, you will need a way of transport to move within San Jose and to other places. Here is a little help from my side –
Trains
–
the city is well-connected to all the nearby places of interest by trains. They have a very regular timetable just like any other country of trains that fast and affordable. If you wish to visit other places from San Jose, just go online and book a ticket or reach the station early to book on the spot.
Buses
–
there are buses that move within the city and also inter-city for convenience. You will, however, have to figure out a bus that works fine for you. If you want, you can book a guided tour with a transport company. They will take you to all the tourist places in their mode of transport, so that solves one of your main concerns.
Waterways
–
as you would have already found out, the place is surrounded by Islands. The only way to reach the Islands is on a ferry or a yacht. The mode of transport you choose depends entirely on your budget. I would advise you that instead of just taking a ferry to reach the island and come back, you should instead purchase a ticket for the island tour. This will include transportation by a yacht, accommodation on the yacht and the island and a free pass for many activities. A lot of tourists like to spend a day or two on the ship and the island.
Taxi
–
if you feel like you want to travel in comfort or are 4 to 5 people, you can book yourself a taxi and visit the city. It is more comfortable this way as you would not have to worry about the luggage or your convenience. You can pre-book with a company or get one from the roadside.
Cycles or bikes
–
an excellent way to visit a place is to do it like the locals. Rent a cycle and peddle about! This way you will be able to see the entire city for real, at your own pace and enjoy each sight. You can stop and ask for directions, grab a cup of coffee and relax.
Walk
–
if you have the time and the energy, walk. The cities are usually great to walk around, take strolls and see the monuments that are close by and for a greater distance, take a taxi or the bus. This will allow you to spend some time soaking in the new place and its beauty.
ISLANDS TO VISIT IN SAN JOSE
The city is beautiful; it is famous and offers a lot to all the tourists. But, the islands around the city are even better! Here are a few islands that you must visit –
Gulf of Nicoya  

Gulf of Nicoya

Visit this place to witness the serenity that it offers at almost no cost. The beaches have the most pristine white sand, and the water is the colour of turquoise. It is beautiful and attracts a lot of visitors.

Bay Island

Bay Island Costa Rica

This place is famous for the water sports, and the various adventure activities carried out here. Take a yacht tour to this place and spend a day with a lot of thrills at affordable rates.

Tortuga Island

Tortuga Island Costa Rica

You must take the Catamaran tour and spend two days at the Island. They have some great places to eat at and spend some time in the sea. You can also indulge in water sports or some soothing activities by the crystal clear waters.

Cocos island

Coco Island

This island home to beautiful marine life owing to its clear waters and zero pollution environment. The waters here have a lot of dolphins, giant manta rays and about 7 varieties of Sharks.

Scuba Diving in Coco Island

It is also named in world's top 10 scuba diving locations. It also hosts world's most numbered scalloped hammerheads.

San Lucas Island

San Lucas Island

This place has been protected as a forest reserve by the government and also has the famous prison. Here, you can visit the prison and even the high-security areas on a guided tour. This Island has a book to its credit called "The Lonely men's Island" written by Jose Leon Sanchez. The Island boasts of 19 stunning beaches and good food. The El Pelicano restaurant is a must visit when you are here.

Uvita Island

Uvita Island

This Island was found by the famous Christopher Columbus when he was visiting Costa Rica for the 4th time. It has been a center of many pre-Columbian cultures as well and has a very rich and fascinating history. The down side of this Island is that it is accessible only during certain months from Limon. If you plan to make a trip to this place and stay overnight, you should have all the proper camping supplies as there is no accommodation or food place here.

Cabuya Island

Cabuyan Island

This picturesque Island is also the best spot for surfing on the waves. It is accessible by road through the Cabo Blanco Nature Reserve. The Island is not very populated and thus, you will not find a lot of food shacks or accommodations. However, the untouched beauty and hundreds of pelicans flocking here each day make up for the lack of entertainment. On the right tip, there is a reef which offers great views while snorkeling. The Spanish had settled here and now this place has a lot of interesting stories and myths that the locals often like to tell in great detail.
Best Restaurants To Try in San Jose
No vacation is complete unless you have had good food at the places that you visited. This becomes even more important if you visit a foreign country. Here are the top 10 places from San Jose that you must visit when you visit the country –
Al Mercat

– located close to Barrio Escalante, the eatery named Al Mercat gives you the most authentic vibes of being in Costa Rica. This is a farm to table restaurant. Everything that is written in the menu is grown at the nearby farm and then served to you fresh. The one thing I loved about this place was the fact that they served fresh food and not cold cuts with old veggies. It is a must visit and is not even that expensive, I would say it is moderately priced.

Park café

– this restaurant is a perfect blend of a very old French shop and an eatery. It is run by Chef Richard Neat, who is a very famous international chef. This restaurant serves meals in many varieties. The starters are served in the Spanish tapas style, the meals are your regular servings and the never ending wine list is to die for. Most of the dishes are cooked by Chef Neat himself, and thus, the place has a very personal touch to it.

Grano de Oro

– this is a boutique restaurant in a hotel called, Grano de Oro. This place is very chic, and on their menu you will find European and the local cuisine. Not only do they offer different varieties, but they also serve good wine.

Bacchus

– located again in the Escazu area, this place serves lip-smacking Italian food with the smoothest possible wines. The place a little expensive, but it is worth the money. The ambiance is all about fine dining with soft music, warm waiting staff, and a carefully curated menu. I would suggest you visit this place for a nice dinner for the best experience. Also, ask the server what they recommend before you place an order.

Mantras Veggie Café and Tea House

– for those who are pure vegetarians and would like to eat at a place that has nothing to do with meat, come here! This place serves authentic Costa Rican cuisine but only vegetarian dishes. A lot of their dishes do not have eggs as well, and so, you should not have any reason to bother. The best part is that they do not charge extra and are quite cheap as compared to the other eateries.

Cocina Eclectica

– now this is a restaurant that is a must visit. This place is managed by a single lady who also happens to be the only one cooking. The restaurant is home to Joanna Stein and is open to all the people for a hearty meal. When you arrive at the restaurant, the owner will take your order and ask for your dietary needs or demands, if any. Then she will prepare all of these haute cuisine orders using the local food produce and some exotic add-ons. When you visit this place, you should order the trout ceviche and the cardamom soup.

Ravi gastropub

– now if you are looking for a party but something that is also personal, reach this place. The entire area has plush, cushioned blue booths, cozy back rooms and for those who want to grab a quick drink, they have a very well managed bar. At this place the menu is all about pizzas, bread, Bocas and other finger foods along with some craft beers, tropical sodas and the best of liquor.

Raw To-Go

– all the vegans, are reading this post raise your hands up. This is the restaurant that offers vegan options in various cuisines. They serve the local food, European dishes and some continental dishes but without the added guilt. The food is quite tasty and has many options to choose the local's. Also, while you are here do not worry about the money as they are quite reasonable.

Soda Tapia

– this place has that 1950s touch to its décor with red and white interiors and a very cozy setting. It is usually abuzz with the visitors, so you can expect a little bit of waiting when you reach here. Or, you can book a table through a phone call to avoid waiting. Make sure to have the ice cream sundaes and shakes on your visit to this place. And if you are someone who is a big food lover or is super hungry, try the monster "El Gordo" and see if you can finish it.

Café Kracovia

– this place offers something for everyone. You have separate booths, dim lit dinner setting, and even an outside sitting area. The walls are decorated with contemporary art pieces and bright paints. You must try the Polish menu here with the craft beer apart from the crepes and wraps.
SHOPPING PLACES
Any trip is not a proper trip unless you have picked up something from the locals markets. Make sure you head to one of these places before you leave Costa Rica –
Souvenir Museum

This is a place where you will find beautifully handcrafted pieces from the locals of Costa Rica at reasonable prices. It sells all kinds of things: shoes, clothes, paintings, wall hangings, jewelry, bags, etc. You will be spoilt for choice, and the bill here would not burn a hole in your pocket.

Escazu Centro

– to the South of the Escazu Centro Park, a farmer's market is held on every Saturday. You can come here to buy the local coffee beans, cocoa powder, exotic spices and other goods at very cheap prices. The best part is that you get good quality, fresh things for lesser money. Also, a farmer's market is a very good way to learn more about a place and experience the city life.

Mall San Pedro

This place is the one mall in San Jose that has all the local shops, eateries stunning and a cinema hall. You can also find some mobile shops here in case you need any help with the gadgets you are carrying.

Avenida Central

If you are looking for international luxury brands and other brands that are available in other parts of the world like Guess, Zara, Gucci, Armani, Michael Kors, Chanel, etc., then visit this mall. It has all the high-end luxury brands as well as the other brands which sell clothes, shoes, bags, jewelry, accessories and more.  
ITINERARY FOR YOUR TRIP TO COSTA RICA, SAN JOSE
The entire city has splendid buildings influenced by the Spanish architecture, theatres, cultural spots, museums and art galleries. Below I have mentioned a few things to do in Costa Rica, San Jose –
Orosi River Valley

If you are looking to leave behind the city's madness and spend a day with the nature and indulge in adventure sports, this is where you must go. The Tapanti National park on the Orosi River offers various options for the adventure seekers. You can go for boat rides, white river rafting, sailing, hiking and much more. The river also has hot water springs located in one area which is close to the oldest Church in Costa Rica.

Mercado Centrale

If you visit Costa Rica, San Jose – come back with a good coffee stash. This is the central market in Costa Rica where you can find great coffee beans, cocoa powder, cigars, local snacks and even something as big as hammocks! Make sure you bargain to get the best price.

Children's Museum

Known as Museo de Los Ninos, this place is located on a hilltop. The Museum is quite big and offers a lot of insight into the culture, art, history and all other aspects of the country. It is a great place to learn more about the place and enjoy the view of the entire city from the hilltop.

National Theatre

It is one of the top tourist places in the country. You can opt for a tour of the theatre to learn about the history, culture and the concept of theatres. You will fall in love with the stunning architecture of this place as you walk around. If you wish to, you can also sit down for one of the performances in the theatre. It is open from Tuesday to Sunday from 9am to 4 pm. The entry ticket is $10.

Dine at Tiquicia

Famously called Restaurante Tiquicia is a must visit for a cozy dinner. The restaurant is situated on the top of a hill of the Escazu range. This restaurant serves local food and drinks only and if you happen to visit on a Friday night, you will be entertained by the performance of the local kids. The USP of the place is that you can view the city skyline and it adds a certain charm to your meal.

Gold Museum

While you are here, you can visit the Gold Museum to know more about the gold that goes back to the pre-Colombian styles from 500 AD. It will take you around 2 hours to do a complete tour of this place.

Beer tour

If you are a beer lover or just keen to taste the local brews, you should sign up for the beer tour in Costa Rica. The most popular place is the Costa Rica's Brewing Company, which has changed the entire game of craft beers.

Hike to the Volcano Crater

So San Jose is located in such a way that to the North of the city, there have been volcanoes that erupted. Many such eruptions gave way to craters. People often are interested in going to this place and seeing how dormant volcanoes look like. The trip includes a good amount of hiking, so prepare yourself accordingly.

Doka Coffee Tour

The Doka estate is the oldest coffee estate, the family has been in business for over 70 years. It is located in the valleys of Alajuela and at a slightly higher altitude. It is about an hour drive from San Jose. Here you can learn how they make coffee – planting the seeds, harvesting, picking the droppings, cleaning and manufacturing it. If you wish to, you can take part in the process and even buy some coffee straight from the farm. The Doka coffee is sold at a very high price in the markets, so it is better that you get it from the farm.

Cruise tour

One of the must visit place in Costa Rica is the Tortuga island. The Island is further divided into several Islands, Gulfs and Peninsula. You can choose a cruise to any of these places.

The most famous are,
1. The Nicoya Peninsula for white sand beaches and clear, turquoise waters.  
2. Bay islands for kayaking, snorkeling, and other water sports.
3. Catamaran Cruise for a good one day at the yacht with great food, live music, and water sports.

Metropolitan Church

– the Catedral Metropolitana is located right next to the National Museum. It is the most prominent church in San Jose and has a very beautiful interior. It has been carefully decorated with wood carving, etched glass windows and the figure of Jesus Christ dates back to the 17th century!
Hope this list helps you in figuring out the things to do in Costa Rica, San Jose. Enjoy and let us know if you need any further assistance, we would be happy to help!