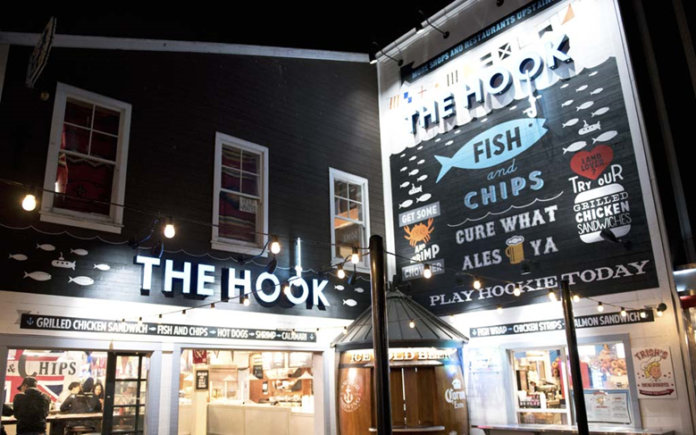 The Hook is a restaurant on the famous Pier 39 in San Francisco. When you walk onto the Pier, there is no way for you to miss their tall big sign.
Ambience:
The place will give you a warm feeling, and it is decorated with wood and combination of colors that will make you feel like you are on a boat in the sea. The Hook opens from 10 AM to 9 PM everyday.
Service:
Being one of the most popular Pier 39 restaurants, the place can be crowded on the weekend and sometimes they are short of staff. For example, cashiers have to turn away from you to get or make the food themselves, but their friendly vibes will make up for it. Another thing you have to worry about is other customers cutting your line. You will have to take care of yourself on this one, because the restaurant's staff cannot keep an eye on the line all the time (It is not their fault, though).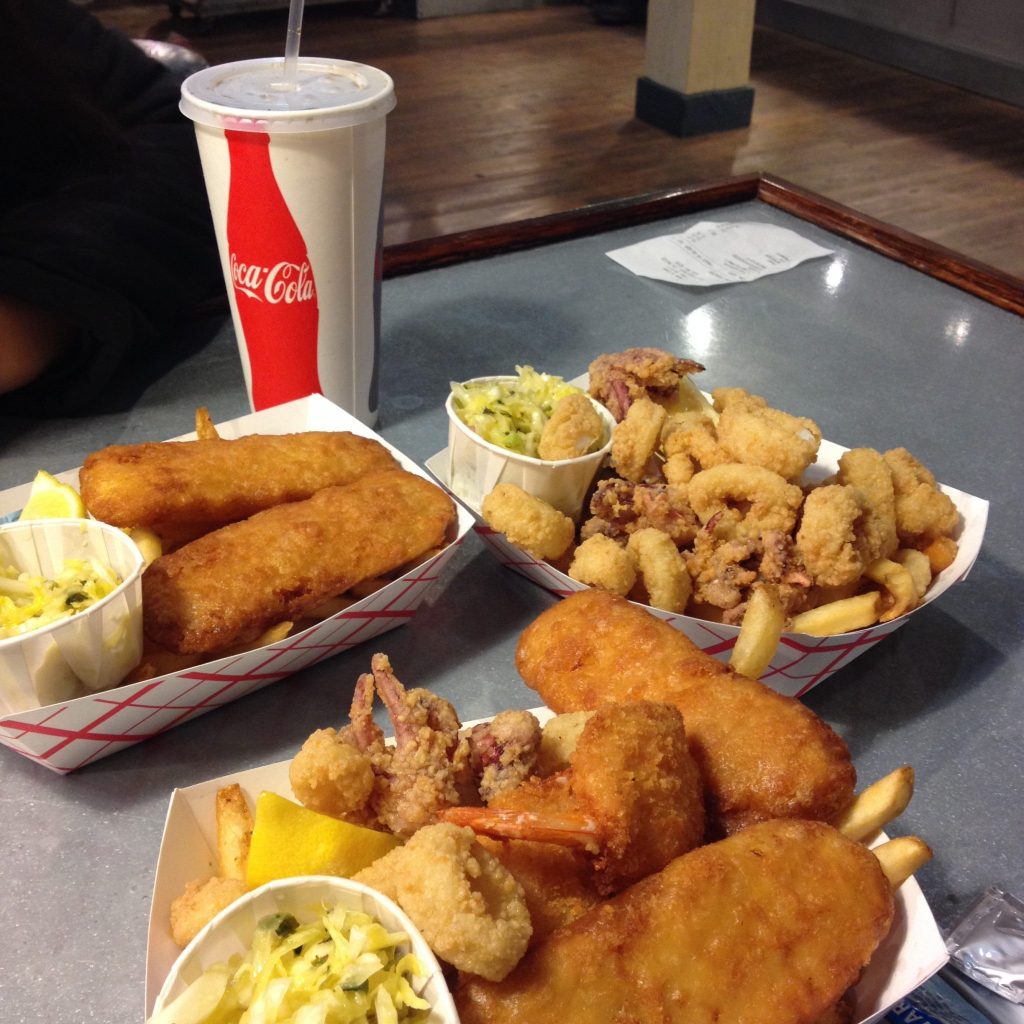 Food:
You can find all kinds of American food like fries and hotdogs. But since you are at Pier 39 right next to the sea, The Hook will offer you seafood dishes like Fried Calamari, Fish and Chips, Chowders and more.
Panda's recommendation:
They are very famous for Spicy Crab, but if you are into something stylish that can be eaten and also delicious, I recommend you the Shrimp Chowder that comes in a bread bowl. The creamy taste will satisfy your hunger and you can have fun figuring out how to eat the bread without breaking the bowl.
Value of money:
The food here is quite cheap despite the fact that the restaurant is located on one of the most famous tourist attractions.
Happiness meter:
Even though you may feel like the restaurant is too packed, once you settle down at your table, you will forget all about it. You will have your meal while enjoying the fresh air that blows through The Hook from the front door to the back door.
Have you been to The Hook? What about other Pier 39 restaurants? Let us know in comments 😀