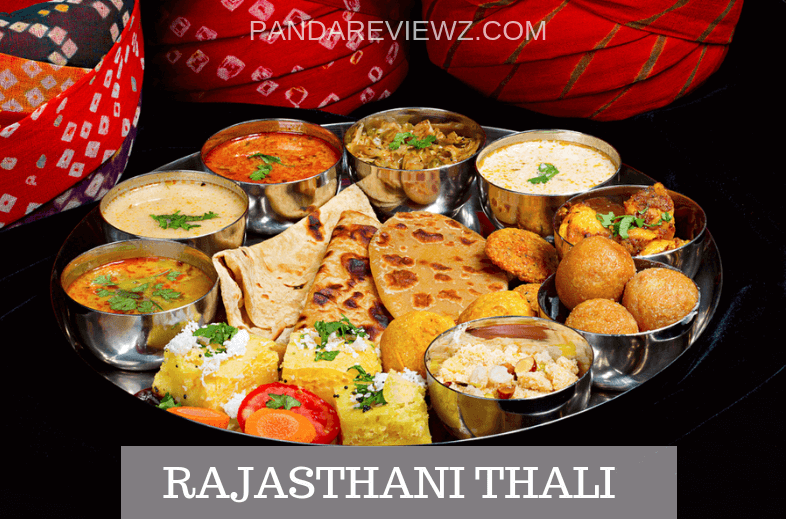 In India, we love our food. Whenever I go to a new place, the first thing I do is to find the best local food items to try. I have seen my friends and many foodies do the same as well. So, if we attach so much sentiment to our food, we are always on the lookout for tasting new things. Every state has its own unique cuisine; all of us should give a try. One such state that stands out is the state of the Royals. Yes, you guessed it right it is Rajasthan. The state has a rich history of being a house for several royal families. In Rajasthan, I got amused to see the palaces, the rich architecture and of course the food. Rajasthani Food stands out among several other foods.
The food of Rajasthan has an influence of the desert to it and the food changes from region to region. Along with the food, another thing that stands out is the culture of the people. Hard-working people like to have a filling meal at the end of the day. So, I thought of bringing in front some of the best dishes that you can taste in Rajasthan. Everyone should try all of them either in your nearby Rajasthani restaurant or in Rajasthan itself. Let us begin our journey.
Famous Food of Rajasthan
Dal Bati Churma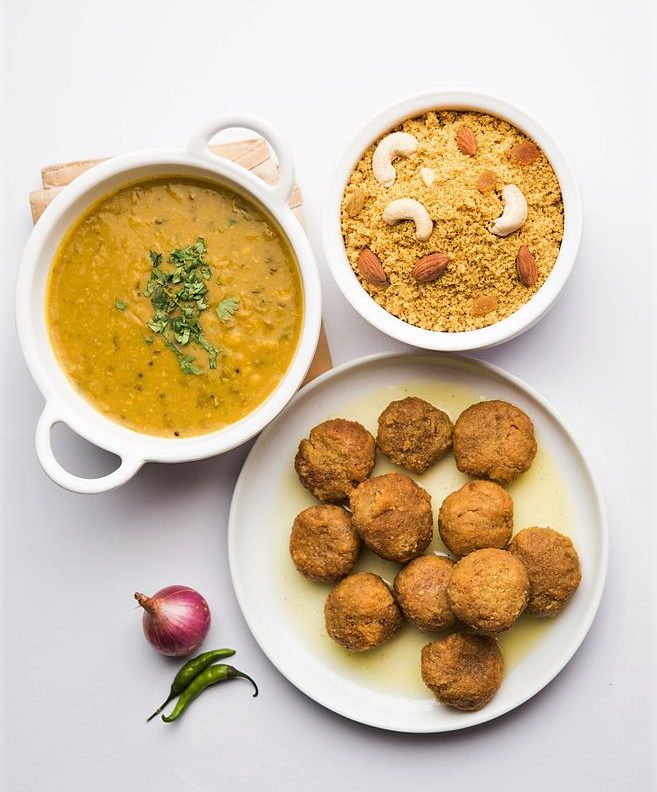 Dal Baati is the most famous dish of Rajasthan. Almost everyone is aware of this dish due to its popularity. The crispy batis that gets cooked over a fire is the best thing to have dinner. Whenever you order a traditional Rajasthani Food thali, they will have this dish for sure. The name itself suggests the three parts of the meal. They make the dal with five different types of dals and several spices. The sweet churma gets made using the leftover dish from the bati. The churma was my favourite part as it just melts in your mouth. The whole dish is often made with ghee which enhances the flavour and smell. I recommend every one of you to try the dish. Dal Bati churma is very important to Rajasthanis, and they incorporate it into all their festivals or events.
Best Served With: The dish is a filling meal in itself as it has both savouriness and sweetness in it.
Gatte ki Sabzi 
If you are someone who isn't into vegetarian dishes then, Gatte ki Sabzi will surprise you. The flavour of the Gatte ki Sabzi flew me off completely. They make the Gatte of the dish using Gram flour or besan. Then they boil the gatte until they float. Then they cut them into equal pieces to add them to the curry. The gravy is always rich in spices and curd. It seeps into the gatte to give them the added flavour. When you bite into the soft sponge-like Gatte, they just burst into your mouth. This is yet another traditional dish that you may find in every Rajasthani household.
Best Served With – Chappatis and paranthas go well with the dish as it is often thick and spicy.
Ker Sangri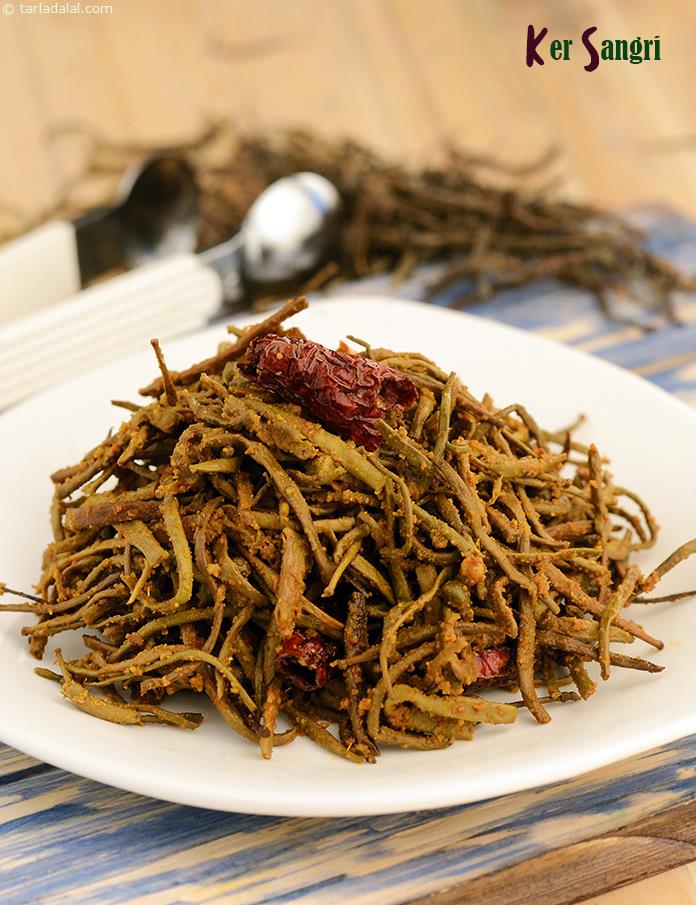 Rajasthani dishes often have a tangy a spicy flavour to them. This particular dish has two main ingredients, Ker berries and Sangri beans. People of Rajasthan generally buy them as dried ingredients and soak them before cooking. Both of them also grow in the desert, which is quite unique. The dish hails from the region of Marwad. Dry fruits like raisins act as an essential element for the recipe to give it sweetness. Almost every child of Marwad has had this dish in their childhood.
Best Served With: Ker Sangri may get served with anything like roti, bajra roti, chapati or even steamed rice.
Laal Maas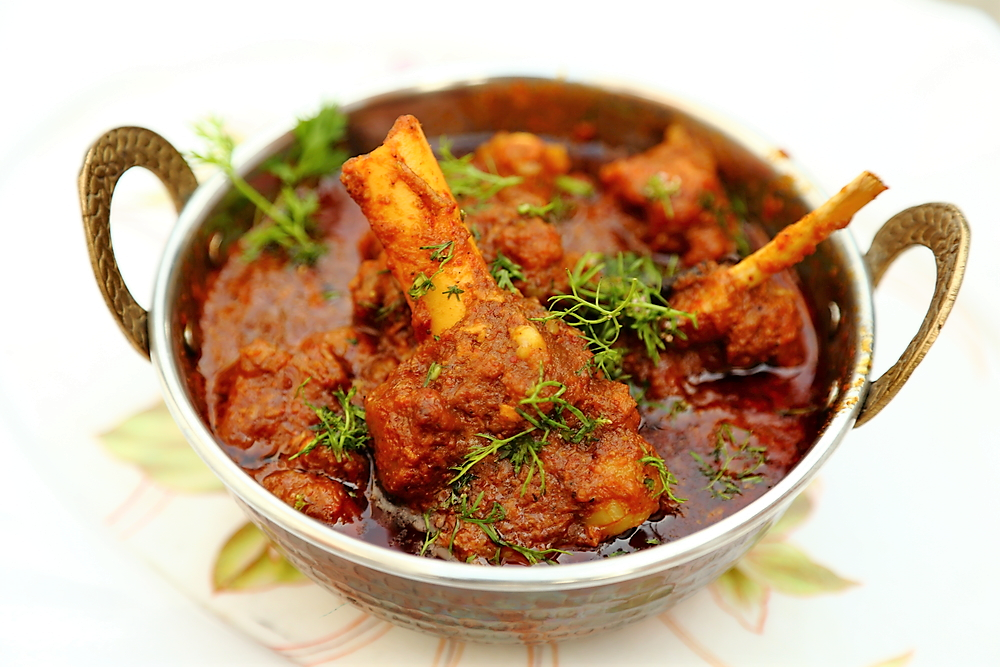 As I said before, Rajasthan is the land of the Royals. The kings used to go hunting, and they liked their meats to melt in their mouth. The rich red curry of laal maas remains as a reminder of the tradition. It is a traditional mutton dish hailing from Rajasthan. In the past Royals preferred venison but now we can have the delicacy in the form of mutton. The cook prepares the dish for a long time to give it its rich taste. Most Indian restaurants have included this dish on their menu. But I have to say that nothing tastes like the actual Laal maas that you find in Rajasthan.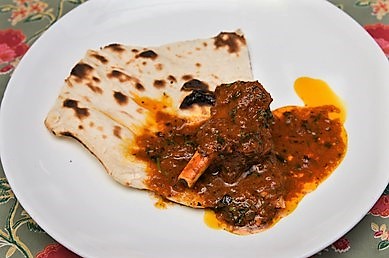 Best Served With: Definitely a proper bajra roti goes best with laal maas, but you may try it with regular wheat roti or even rice.
Methi Bajra Poori
Bajra is a staple crop of Rajasthan and people do use it in place of Wheat flour. You will find this delicacy in the winter months when the weather is cold, and you want something warm. Instead of the traditional wheat flour, this Rajasthani Food item, Methi Poori gets made using Bajra flour and fenugreek leaves. Mainly served as a breakfast, you may find the delicacy in several shops around the town. My friends from Rajasthan told me that they love the dish during their winter breaks. The cook makes the dough, rolls them into circular discs and then deep-fries them. You have to eat them warm and hot to get the best taste. The freshly ground methi has an amazing smell to it.
Best Served With: Like any other poori, they go well with

aloo sabzi or other similar sabzis and pickles.
Aam Ki Launji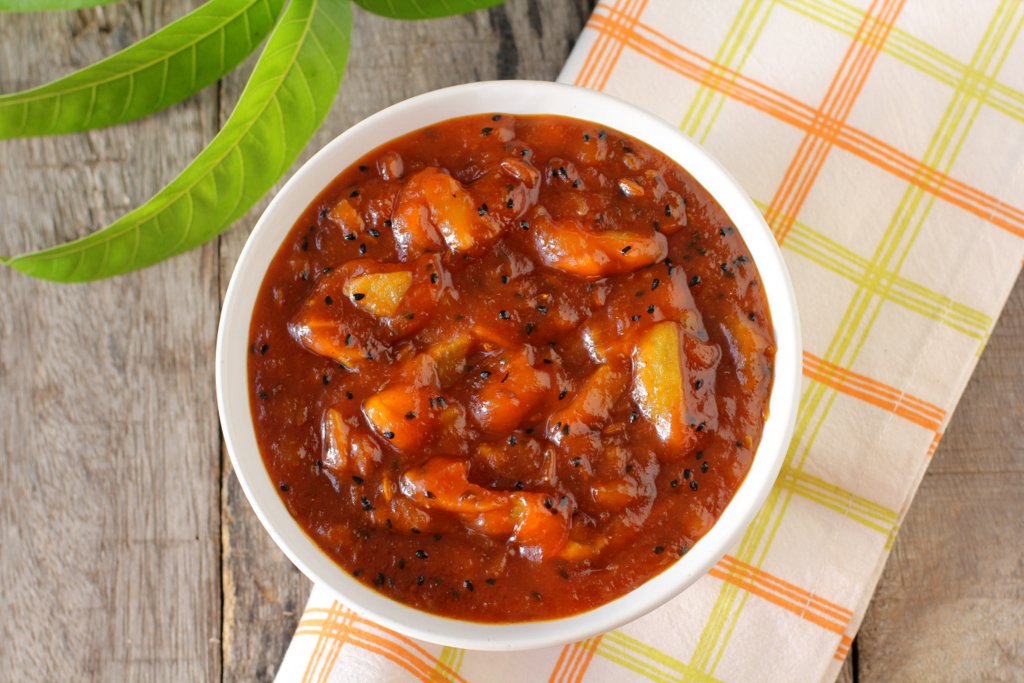 Don't we love everything and anything about mangoes? They are the king of fruits in India, and everyone has their own interpretation of a mango dish. Aam ki Lanji is one such dish that hails from Rajasthan. We may compare it to the aam chutney of Bengal. The dish has a tangy sweetness to it that almost everyone loves. Unripe or green mango is the base of this dish. The mango goes well with different spices like chilly powder, cumin, coriander and nigella seeds to add dimensions to it. People often thicken the dish to give it the texture of a pickle.
Best Served With: You may consume the dish with your chappati or roti or even have a spoonful of it on its own.
Pyaaz Ki Kachori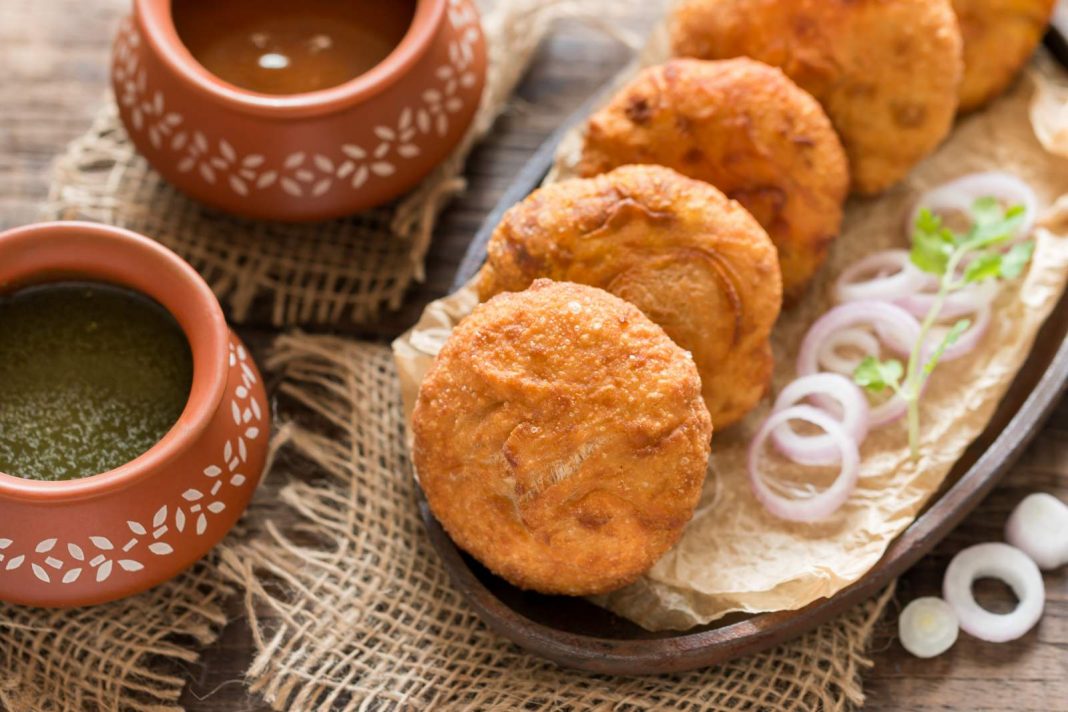 The idea of kachori is very amusing to me. Almost every place that I have gone has a version of its own. In Rajasthani Food Cuisine, the pyaaz kachori is also very famous. Like any other kachori, it is a deep-fried dish, but the filling is the main part. As by the name you may guess, onions make up the filling. The spicy filling with the crispy exterior just makes you happy. Make sure you have it right out of the oil. The sweet shops of Rajasthan make the best pyaaz kachoris.
Best Served With: Any type of chutney goes well with the dish. The sweet shop often serves them with a

tamarind or coriander chutney.
Lauki Kofta
For all those vegetarians out there who their daily fix of lauki with a twist, this dish is the perfect option. It is made with finely grated lauki or bottle gourd with a wide range of spices. Some people prefer adding paneer and even a little maida for better binding. The spice blend in this dish is out of this world and something you will crave once you move out of your parent's home. Often, these deep-fried koftas can be eaten on their own or you can go ahead and make a creamy tomato, onion based gravy and dunk these koftas inside.
Best served with: It tastes delicious with a steaming plate of rice.
Mawa Kachori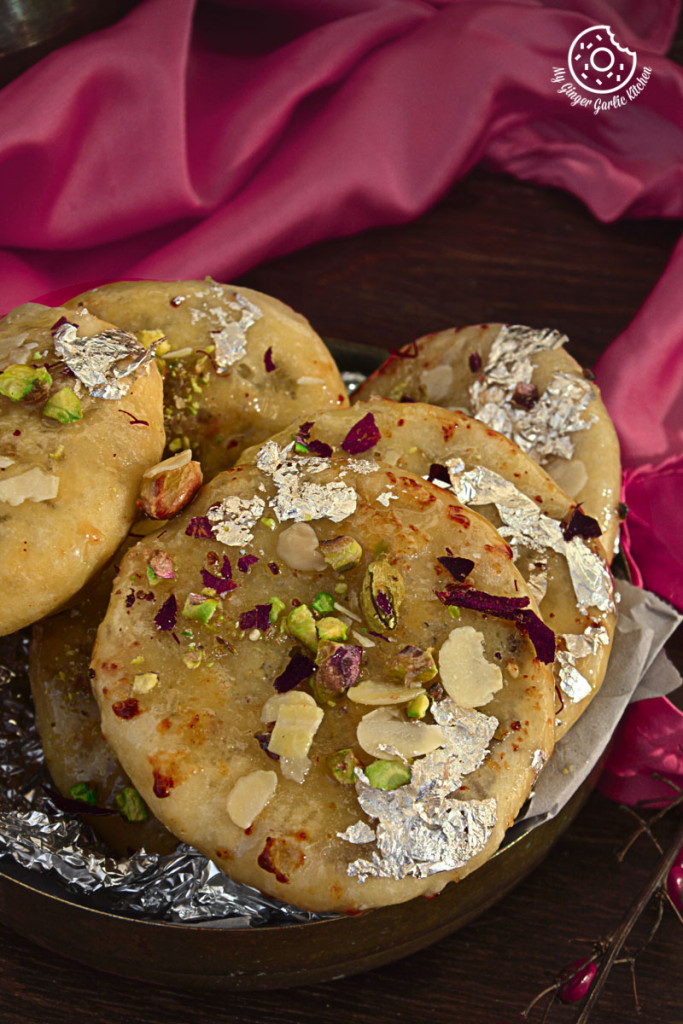 So, we have just discussed the savoury kachori. This is its sweet counterpart as it gets filled with mawa which they make using milk. People in Rajasthan love this kachori, and they have it in different festivals. Along with the mawa, they fill it with dry fruits and sugar or jaggery. I love the dessert because of its soft interior. After frying the kachori the cook dips them in sugar syrup. Then they are also topped with crushed mawa and dry fruits.
Best Served With: Mawa kachori works great on itself as it is a dessert Rajasthan Food.
Rajasthani Kadhi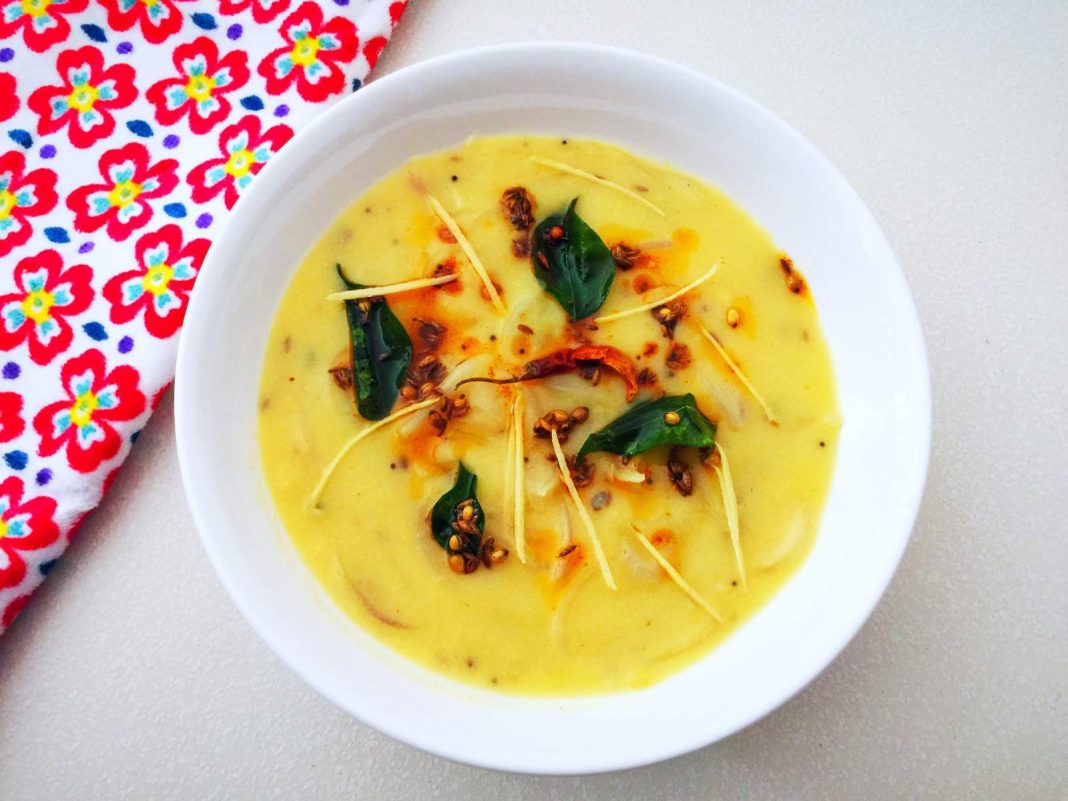 We get to see Kadhi in different forms around India. Along with Rajasthan, Gujarat and Punjab have their very own version. Like other Kadhis, curd or yoghurt is the base of it. Then the cook adds besan as a thickener to the dish. Some people also add besan pakoras to the kadhi to make it even more delicious. The dish also has a lot of spices which makes the Rajasthani Kadhi distinct from other Kadhis. Rajasthani kadhi is very easy to make, and several households have it on a daily basis. This mouth-watering dish is one of the most famous dishes in the state. 
Best Served With: Kadhi is often served as an accompanying to rice, roti or chappati.
Mirchi Pakoda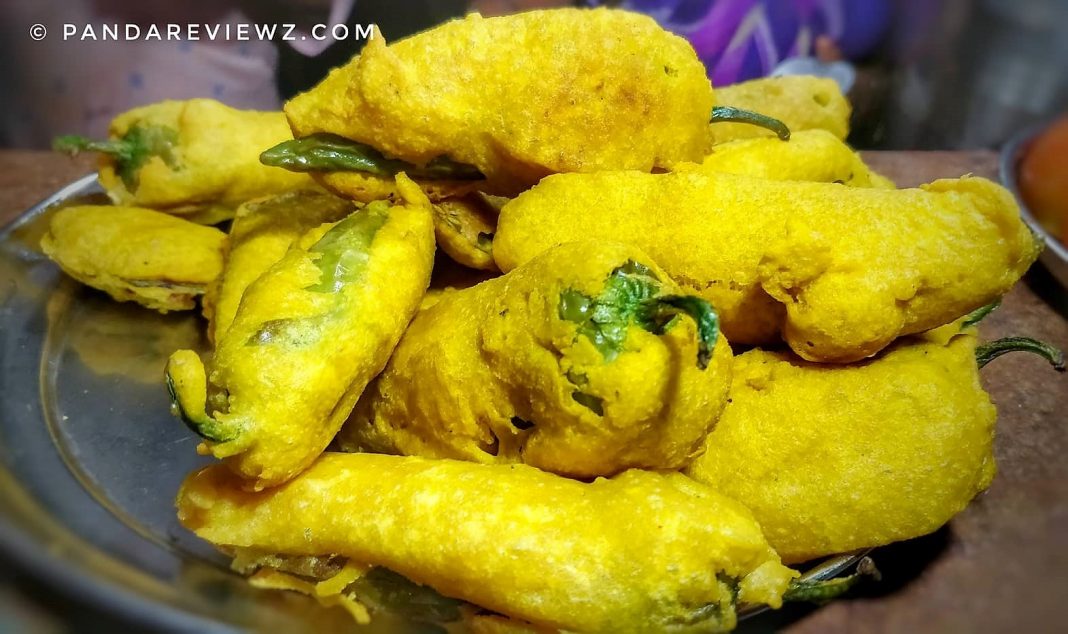 At first glance, I thought these big chillies would be very hot. But I was quite wrong as they taste completely amazing. Big chillies grow in Rajasthan, and they use it in everything from curry to pickles to this fantastic fritters. The Mirchi or chilly gets dipped into a batter of besan and then fried in hot oil. One may even add a filling inside the Mirchi. These pakodas are famous Rajasthani street food and are mainly found in Jodhpur. The crispy outside and the mild spicy interior will take you on a journey. I may assure you that only one pakoda will never satisfy you. The pakodas are also often served as side fitter in Rajasthan Food Thalis.
Best Served With: You should always have it with some

tangy chutney, but tomato sauce works just fine.
Mohan Maas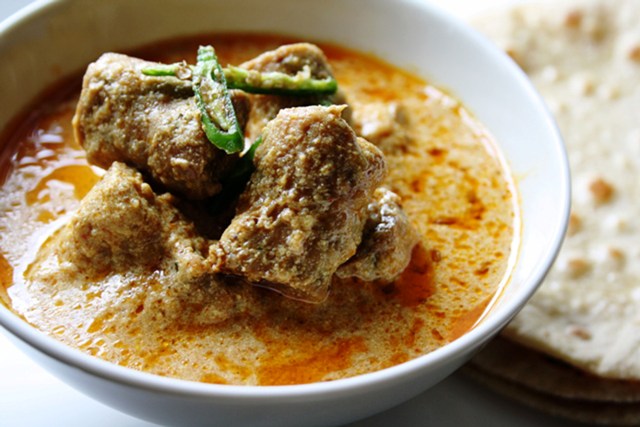 As I talked about Laal Maas at the beginning of this list, I cannot leave behind Mohan Maas. The rich, thick gravy of this dish is very contrasting to that of the laal maas. Here the gravy gets its flavour from peppercorn, coconut and cashews. The cook also adds milk and curd to enhance the flavour. Then the lamb or mutton gets cooked along with the gravy for a considerable amount of time. Of course, they use ghee in the dish, which adds flavour. The rich meat breaks apart in your mouth and just melts.
Best Served With: Mohan maas is also best served with roti and chappati.
Bajre ki Roti with Lehsun ki Chutney
Bajra is an important winter crop of Rajasthan. As we know, Rajasthan is mainly a desert, so the crops are also different. Rajasthan Food is also extensively based on Bajra flour or pearl millet flour. The ladies make the rotis using their hand, and it almost takes the form of art. As there is no presence of gluten in Bajra, it gets quite hard to make. Traditionally they made the rotis on wood fire, but now they make them on gas. But they turn out very tasty. Rajasthanis like to have it with a form of a spicy garlic dip which is also handmade in most household. So, do not miss out on any of them if you are planning on any places to visit in Rajasthan. You may even try to make both at your home, but it definitely takes a lot of practice.
Best Served With: As we said it goes well with

lehsun ki chatni / Garlic Chutney, but other than that Rajasthanis have it with curries, pickles and dals of all kinds.
Bikaner Bhujia
I think this is an obvious choice when it comes to Rajasthani Food Snacks. Bhujiyawalas are now famous all over India because of their tasty snacks. Prabhuji and Haldirams have opened hundreds of chains all over our country. Bhujia from Bikaner definitely stands out among many. The main ingredients are moth beans and besan and several different spices. You easily get them in colourful packages these days. But in Bikaner, you have shops that exclusively sell these things. People say that the first batch of the Bhujia was made in 1877. Bikaner even fought to get a patent over their home-made creation. We may compare the bhujia to the chips of the western countries.
Best Served With: You may munch over them on their own as they taste amazingly good.
Ghewar
This is an amazing dessert that you find in Rajasthan, especially during the festivals of Teej and Raksha Bandhan. The dish's base mainly is the all-purpose flour or maida, and then it gets soaked into the sugar syrup. A special circular pan gets used to make this dish. The ladies generally make this dish when the festival approaches. In Rajasthani cuisine, they generally top it with mawa and dry fruits.
Best Served With: It is a dessert, so people use it as an offering to the Gods. So, you may have it at the end of a satisfying meal.
Churma Ladoo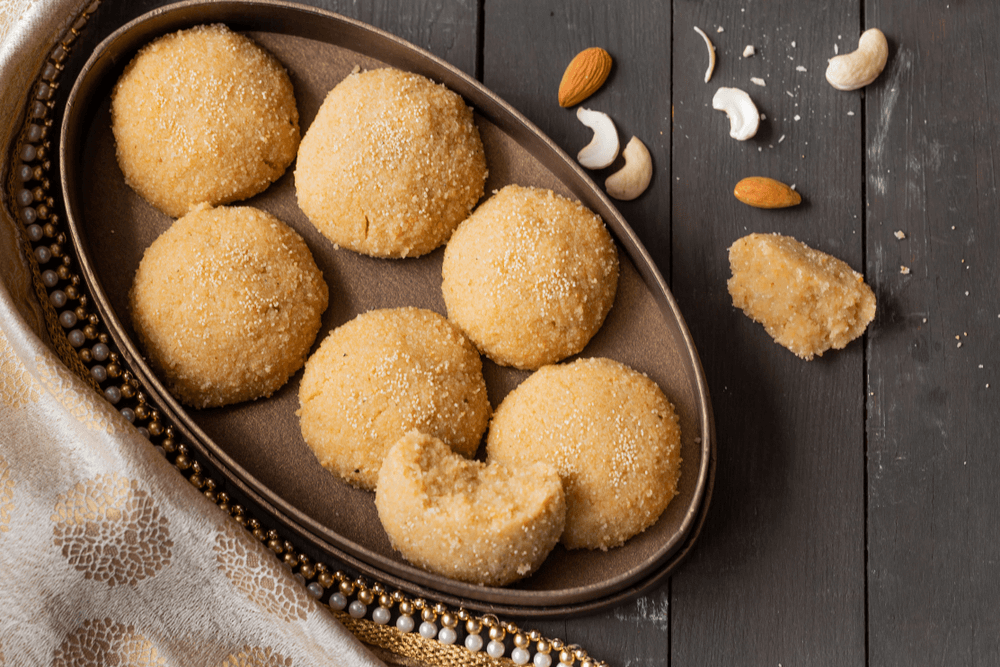 Just like India has several forms of Kachori, Laddoos come in a variety as well. Churma laddoo is a staple among Rajasthan Food. Almost every platter of festivity ends with a handful of churma laddoo. Jaggery and wheat flour are the main ingredients of the dish. After they make the dough, the cook forms them into perfectly round balls. They may also add some poppy seeds or sesame seeds on top of the laddoos to make them extra crunchy. Everyone has more than one laddoo at the end of their meal. Churma Ladoo is also the favourite ladoo of Lord Ganesha.
Best Served With: It is a complete dessert in itself, and I am sure that you will have several once you taste them for the first time ever.
Dil Khushal /

Mohan Thal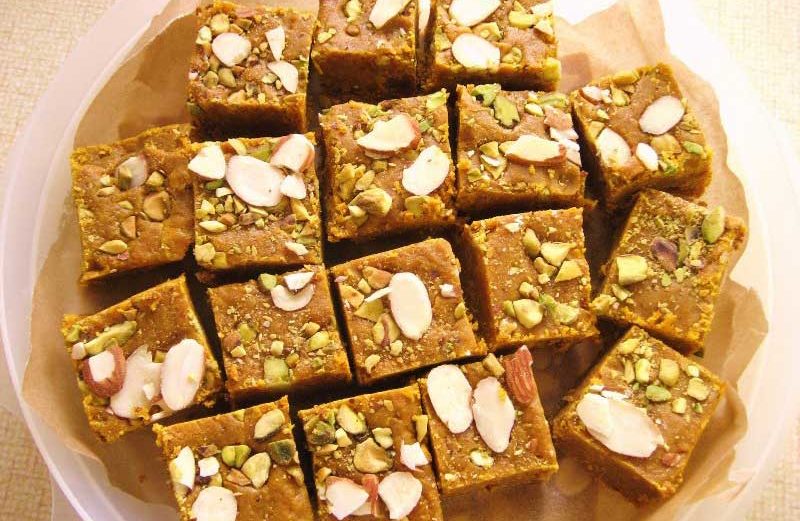 After a heavy meal, tasting a royal dessert-like Mohan Thal is simply amazing. I am sure this dish will definitely make you happy, just like its name. Like many other dishes in the list, gram flour or besan forms its base. The flour mixes with sugar or jaggery, ghee and mava to form the sweet. People top the dish with dry fruits to enhance its flavour. This dish has several other names like "Besan ki Chakki" or "Mohanthal". You may find it around India, but the Rajasthani version definitely stands out among them. If you want a plain sweet, I would definitely recommend you to taste Dil Khushal. When visiting Rajasthan, you have to taste the sweetness of Mohan Thal.
Best Served With:

You can enjoy the taste of freshly made Mohan Thal right after your Rajasthani meal.
Badam ka Halwa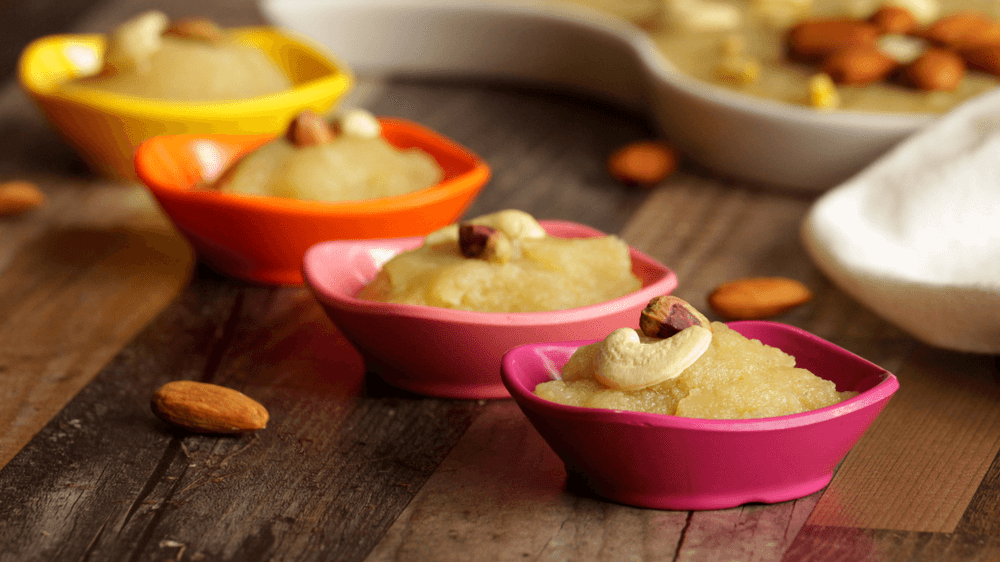 We know Rajasthan for its dry fruits, and of course, there has to be a dish that uses them primarily. Through the name, we may guess that badam or almonds play a crucial role in this dish. A cook makes the dish by pureeing soaked almonds, and then they add sugar, cardamom, milk and other needed ingredients. The halwa has to have a thick but droopy consistency. They may add other chopped up dry fruits in it to enhance the flavour.
Best Served With: A nice hot plate of Badam halwa tastes great after a sumptuous meal.
Kalakand
We have all tasted kalakand before, but the taste of Rajasthani kalakand is something unique. This delicious mawa-dish never fails to satisfy your taste buds. You can find the best quality kalakand in Alwar, the lion gate of Rajasthan. Although this is an old sweet dish,  its popularity is ever increasing. It is popular among both the travellers and locals. You can taste this heavenly delicacy after your meal or satisfy your hunger.
Best served with: You can have it in snacks or dessert after a meal.
Jaljeera drink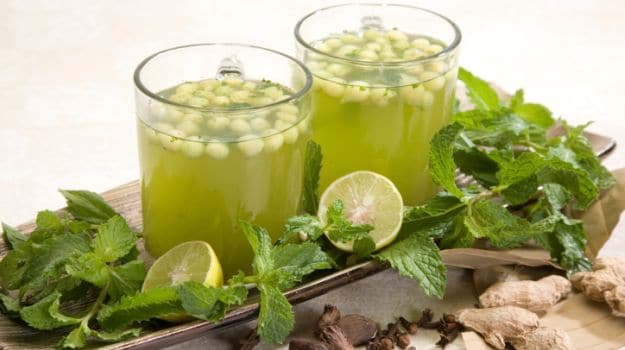 From kids to adults, we all enjoy jaljeera drinks. But there is a magical taste in Rajasthani jaljeera water. After travelling for the whole day, having a glass of jaljeera water can help you cool down. The chatpata taste of the drink is what appeals to people. This is one of the most affordable things you can taste in Rajasthan.
Best served with: With a slice of lime, it tastes even better.
Masala-Chhach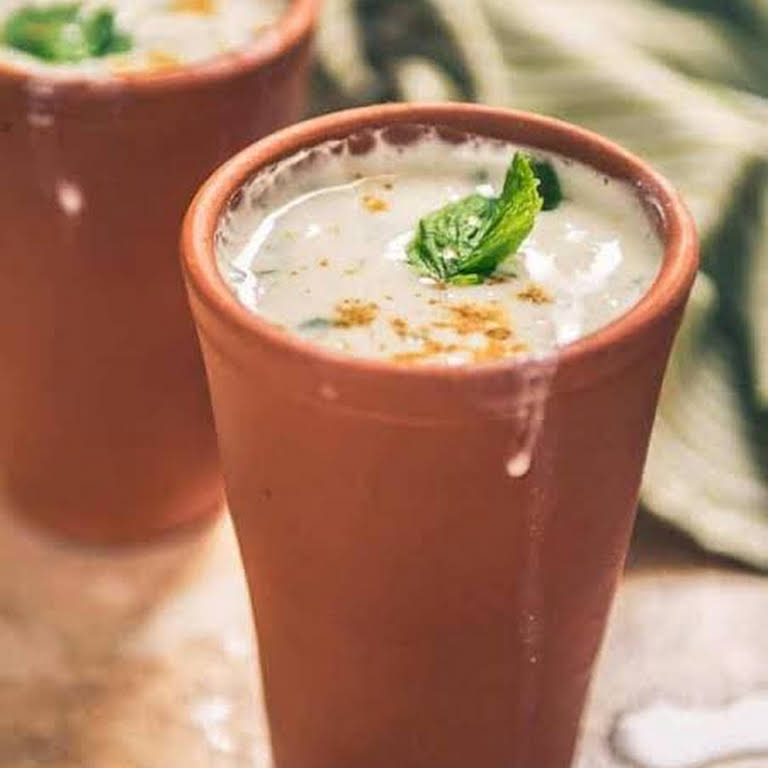 Another interesting drink to try in Rajasthan is the masala-chhach. It is also known as buttermilk. This is one of the most important items in the Rajasthani food culture. Chhach is great to keep your body cool in extreme weather conditions. Being one of the hottest states in India, it is an absolute must for you to have a glass of chhach. The masala's are added to enhance the taste of the drink. This is an independent drink and is quite popular in the summers.
Best served with: It is taken by people at breakfast or lunch. You can also have it independent of any meals.
Bajra Ki Raab
If you are looking for any healthy Rajasthani dish, then you should try out a Bajra ki raab. This is an exotic dish that is enjoyed by vegetarians the most. However, anybody can have it, regardless of whether you are veg or non-veg. This dish is very helpful for people suffering from cold and cough or have a weak appetite. It is made from ghee, Bajra, and warm ginger juice. A little amount of jaggery is also added to enhance the flavours. This amazing dish is a rich source of magnesium and iron.
Best served with: You can best enjoy it with some kind of roti.
Malpua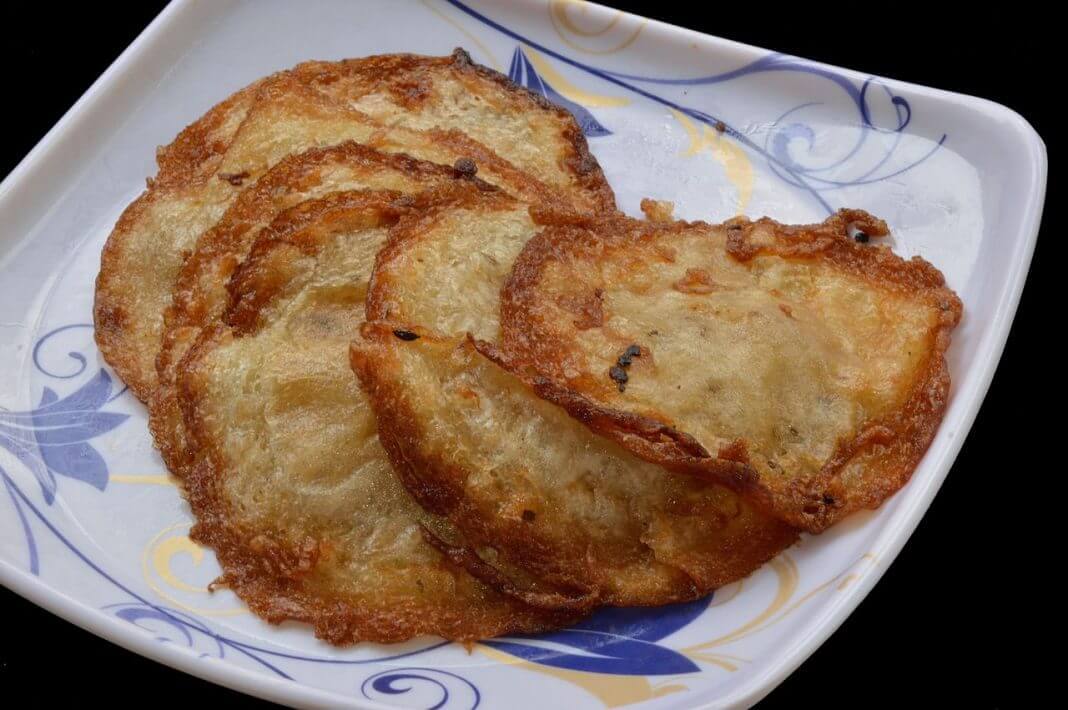 You have surely tasted malpua, the ones that your mother makes. But there is something different in Rajasthani malpua. It happens to an authentic dish in Rajasthan. This mouth-watering sweet dish is made from milk, flour, khoya, and dry fruits. A single piece of malpua is enough to leave you craving for more. If you have a sweet tooth, then you should try out malpua in Rajasthan. They are served both in street stalls and restaurants. The best quality malpua is found in Pushkar.
Best served with: It is best served with rabdi.
Balushahi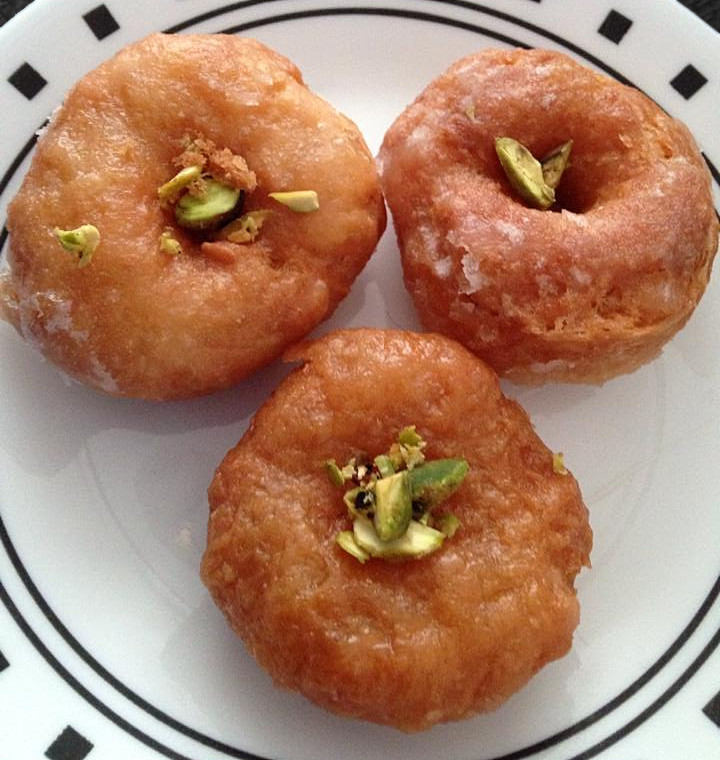 There is no denying that the Rajasthani people are fond of sweets. Balushahi is yet another lovely sweet dish to try in Rajasthan. Balushahi can rightly be called the Indian version of glazed doughnuts. The semi-hard exterior with soft and sweet on the inside, it tastes amazing. Rajasthani balushahi tastes heavenly. If you don't try it, you will regret it.
Best served with: You can have it in breakfast or the evening snacks.
Haldi ro saag/ Haldi ki Sabzi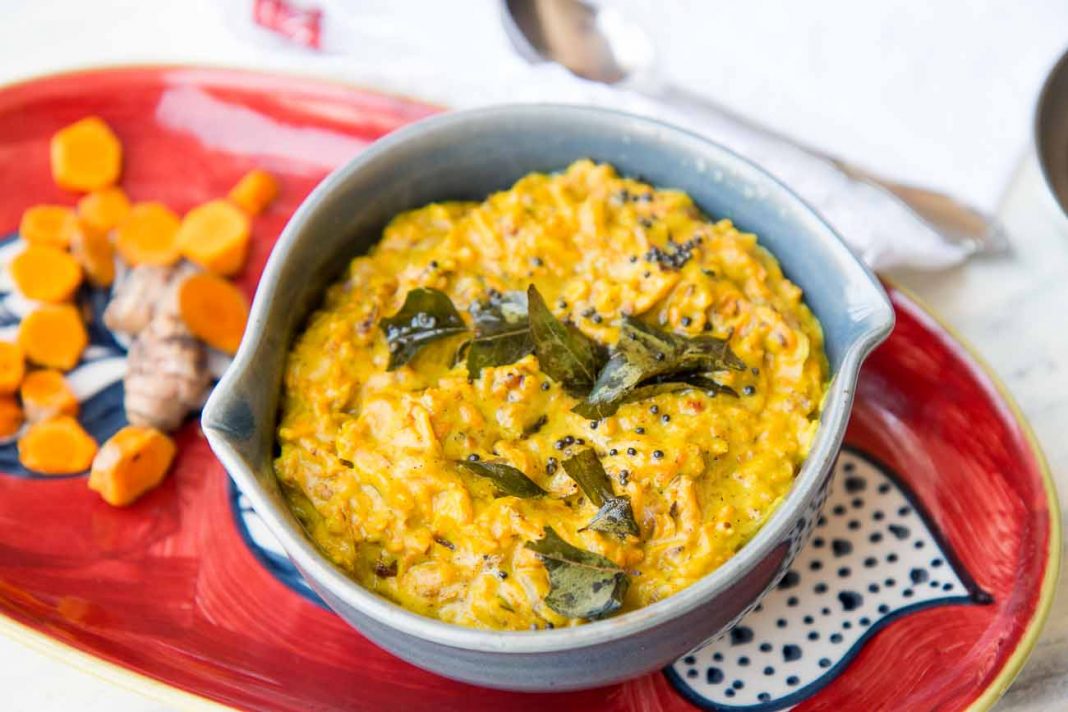 If you want to have a healthy authentic Rajasthani sabzi which is rich in vitamins and minerals along with being spicy and tasty, then Haldi Ro Saag is the best dish you can have. This is one of the dishes which provides an overview of Rajasthani cuisine which includes health with spices. Haldi ki sabzi is cooked by grating raw Haldi and then marinating it with curd, spices, red chillies and coriander seeds. After that, the ghee is heated in the pan and the marinated ingredients are mixed into that with asafoetida. That's how the delicious Haldi ro saag is prepared.
 Best served with: jowar roti, Missi roti, Bajra roti, tandoori roti, phulka or paratha.
Boondi raita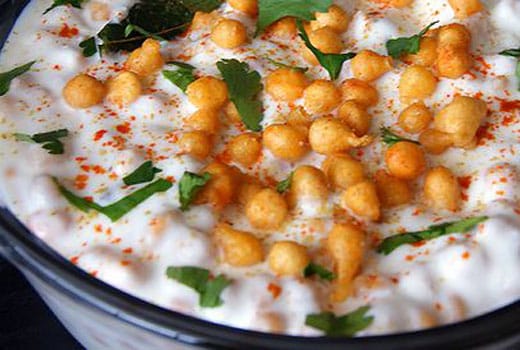 Raita is a popular Indian dish but boondi raita in Rajasthan is on a different level. The wild spices and flavour add a unique taste to the dish. This is the kind of raita, you haven't tasted before. This is not only delicious but also very healthy. It is made from chickpea flour balls which are nicely soaked in yogurt and mint. After a heavy meal, a bowl of boondi raita just feels great.
Best served with: It is served as a side dish. You can have it with some kind of roti.
Gujia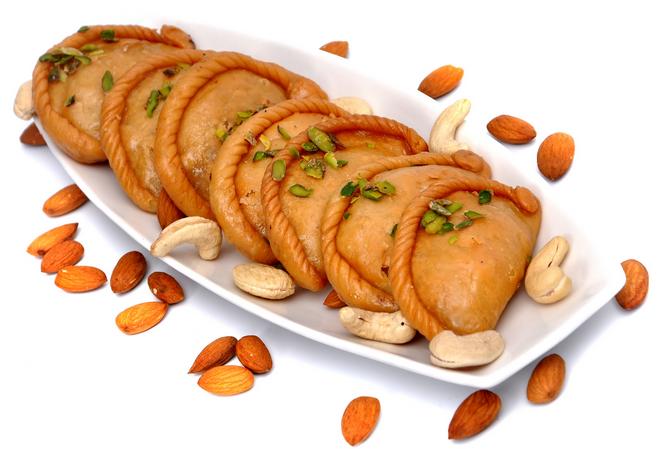 Whether you have been to Rajasthan or not, you have heard of this food item. This is a popular dish in Rajasthan. However, you can find it everywhere else in the country during the time of Diwali and Holi. But if you want to try the authentic taste of gujia, then you should try the ones made in Rajasthan. The combination of dry fruits and khoya tastes delicious in mouth. They look like dumplings and you can easily devour a plate full of gujia because of its excellent taste. The crispy texture and the sweetness inside makes it highly delicious.
Best served with: You can have it in evening snacks.
Kalmi vada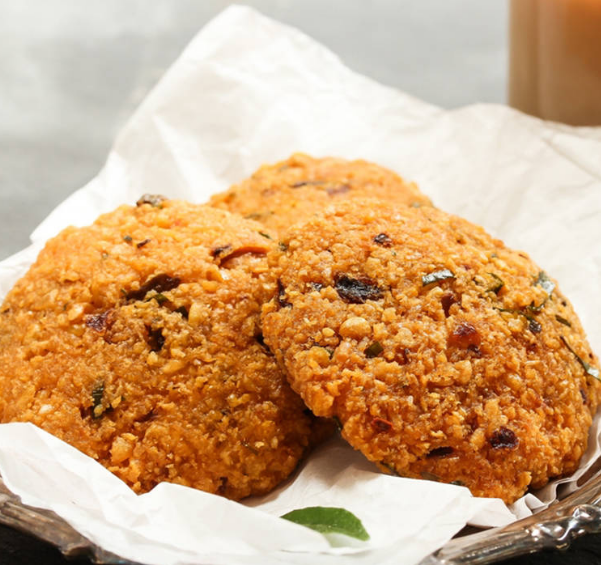 When it comes to Rajasthani munchies, we simply cannot leave out kalmi vada. This is a healthy snack that not only tastes delicious but will also keep you full for a long time. It is made from chana dal batter, the taste of which is enhanced using green chilies, spices, and onions. The amazing taste of kalmi vada will surely leave you asking for more. Make sure that you have them hot. That's the best way to enjoy the taste of the kalmi vada.
Best served with: It tastes amazing with green chutney.
Jhajariya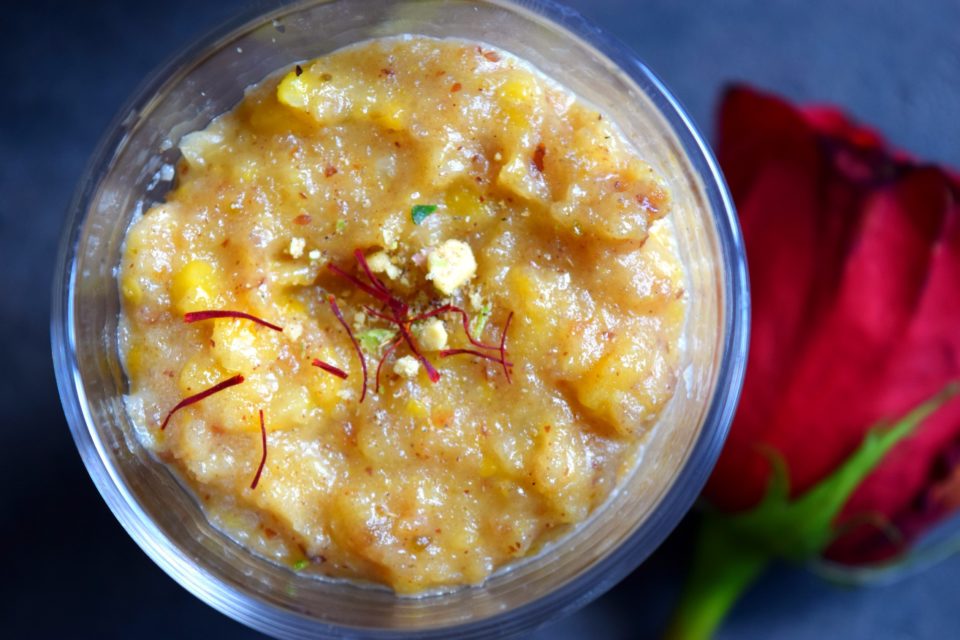 Lastly, we have another popular sweet dish from Rajasthan called jhajariya. It is made from milk, ghee, corn, and sugar. It is often served, garnished with nuts and raisins. You can find this authentic Rajasthani dish in almost any part of the state. When in Rajasthan, you must try it out.
Best served with: You can have it with roti or separately as a dish.
Imarti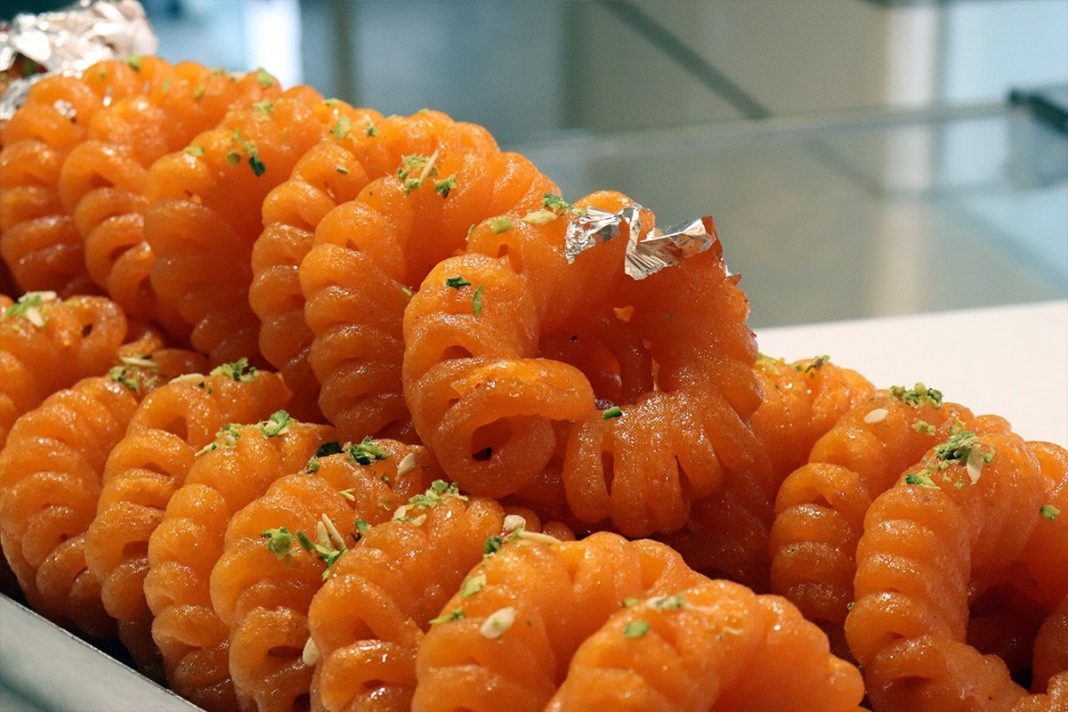 Imarti is a delicious Indian dish that is also famous in Rajasthan. It is made by deep-frying vigna mungo flour batter. The batter is released in a kadhai full of oil in a circular flower shape. Once it's fried and ready, it is then soaked in sugar syrup. It has many alternative names like amrita, emarti, etc.
Best served with: You can have it independent of any meal.
Now I accomplish my enormous list of Rajasthan Food for you. I recommend each of them as I have had them all. Each of the dishes reminds me of the toils that the cooks put into making them. Making Indian food is an art, and we may definitely see the skill in these. Rajasthan is an important state, and we should appreciate it more for the food and also the culture and heritage. Go to your nearby restaurant or even plan a holiday to Rajasthan to enjoy these amazing dishes.