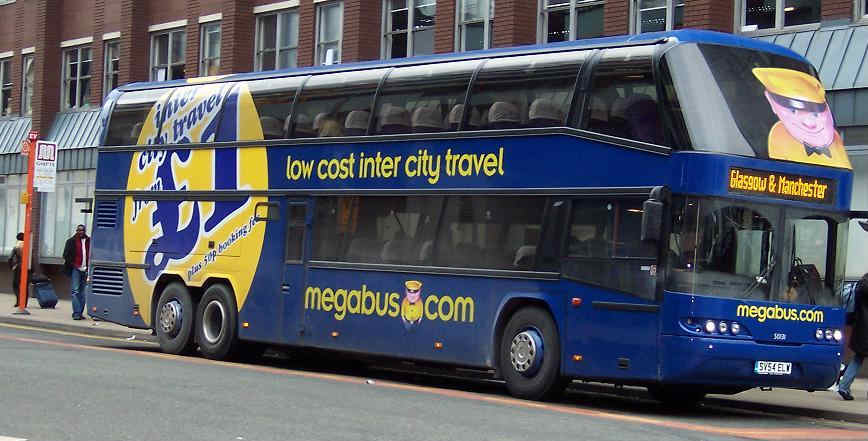 Travelling can be hectic when you do not have a car. Or even if you do, it is so tiring to drive many hours straight. Besides paying for expensive plane tickets, taking a bus is a way to go. If you live in the US, the UK, Canada or Europe, you are lucky enough to have Megabus. I have also shared my experience of how one can explore San Francisco in Two Days without a Car.
Megabus is an intercity bus service, who has been providing cheap travel services since 2006. And this post will focus on my experience with Megabus in California, USA.
Service:
You will start by making a reservation of megabus ticket on their website here. Once you book Megabus tickets online, you will get a confirmation email. It may suggest you print your ticket, but I can confirm that it is perfectly fine to screencap the email on your phone. On the travelling day, you can show your screen capped ticket to the driver before boarding. There is a driver's assistant who will take your luggage if you have one.
These staff members are polite and professional. There were times that they arrived late due to the traffic, but it is understandable. And if your trip takes very long time, Megabus will make a short stop at gas stations or minimarts in between. This way, you can go to the restroom or buy some snacks there.
What is in the Megabus:
Megabus' buses are double-decker. Please feel free to choose to sit on the lower or higher deck. If you are lucky, you will get the bus with a see-through roof. There is also power outlets available for every seat. But of course, some of them might not work, so I would like to advise you to check it first. Megabus also provides free Wi-fi even though the signal is not so favourable.
There is one bathroom in case you need it. Fortunately, it does not smell bad at all. They have some liquid chemical in the toilet to fix that problem.
Panda's recommendation:
The earlier you book, the cheaper the tickets are. You should definitely plan ahead for your journey. And if you are a light sleeper like I am, you should travel in the day time. At night, there will always be a few people who make noises, or moving vehicle alone can simply keep you from falling asleep.
A value of money:
The ticket can be as cheap as 1 dollar. Yes, you heard that right. If you are flexible with the travelling dates, I suggest you browse on Megabus' website day by day to find the precious 1-dollar ticket. In my opinion, this is the best thing about Megabus. I manage to get a cheap megabus tickets and explored Los Angeles without a car. Even the most expensive tickets cost less than 30 dollars.
Happiness meter:
You spend so little to sit on a comfortable seat with an access to power outlets and Wi-fi. What more do you need?
For more details, please check on their website here.
Pros
High Comfort
Great Value for Money