Are you planning for a vacation in June, from the hectic schedule? We are here to help you sort out with some excellent options. We have come up with a list of places to visit in June in South India. These places are great and serve as the best options to relax your body and soul. Moreover, these sorted South Indian places are budget-friendly too so, you do not need to worry about the expenses.
Places to Visit in South India in June 
1. Wayanad, Kerala.
Do you love the rural setting of the country way too much? Located in the rural district of Kerala, this place is perfect for your June holiday getaway. The surroundings show the perfect blend of nature on Earth. It is often known to be the green paradise because of its greenery around. You can explore a wide variety of flora and fauna in here which also makes it a hub of the plant and vegetation lovers.
Why visit Wayanad in June?
The natural harvest is at its best here in June due to the tropical climatic condition. Thus, you can enjoy the greenery and nature at its best during this time.
2. Ooty, Tamil Nadu.
You can never go wrong with Ooty, be it because of its beauty, or because of its climatic condition. Both the conditions are perfect to relax your body as well as your mind from the hassled lifestyle. Ooty serves as the best travel hub for the mountain lovers as it offers a lot to explore. Some of the must-visit places to visit in Ooty include Nilgiri Mountain Railway, Pykara lake, and the Pykara falls. It is one of the most pleasant South Indian states, filled with lakes, hills, greenery, tea plantations, and so much. So, if you are looking for someplace to hop on with your friends or with your partner, then Ooty is your ideal destination.
Why visit Ooty during June?
You can experience the extensive and rich tea plantations in Ooty if you happen to visit it during June.
3. Munnar, Kerala.
Munnar is another breathtaking place in the laps of South India. The beautiful green hills, deep valleys and it's world-famous tea plantations, are sure to capture your sight and mind. You can find a variety of tea types here. So, if you are a tea lover, then you have already got a lot to explore here. Besides, Munnar is also known for its handmade chocolates which are absolutely heavenly.
Why visit Munnar during June?
Munnar lets you experience the best weather during the month of June with the green fields and clear skies.
4. Kovalam, Kerala.
For the beach lovers out there, we have already decided the best South Indian beach for you. The serenity and beauty of this beach are sure to ignite the romance in you and your partner. So, if you are looking for a romantic getaway with your partner, then there cannot be an any better place than this beach. Especially, the sunrise and the sunset from the beach is sure to take your heart away.
Why visit Kovalam during June?
To experience the moderate climate of the beach, with its soft, breezy winds, visit this place during the month of June.
5.  Nandi Hills, Karnataka.
It is a great place to take a break from the local and scheduled lifestyle. Located in the laps of high paradise, this place holds some great mountainous beauty for the tourists, worldwide. It is basically a pilgrimage site which is known for its hilltop temple. Besides, the hilly region is surrounded by amazing greens all over. It seems like nature has unfolded its best on Nandi Hills.
Why visit Nandi Hills in June?
Visit Nandi Hills during the month of June to experience the best of the adventure and hill climbing activities.
6.  Idukki, Kerala.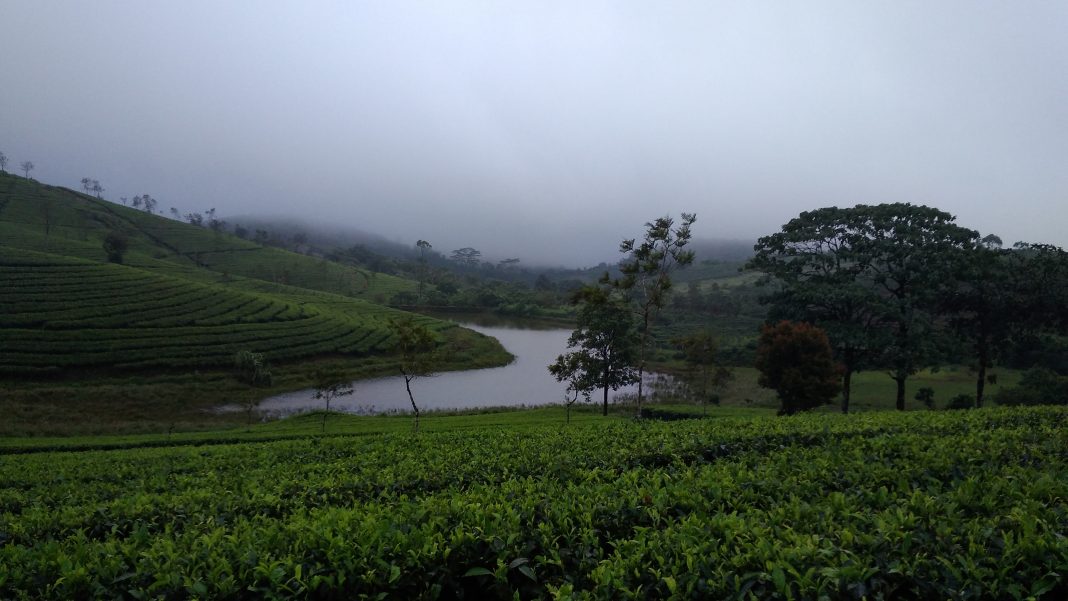 This particular place is known for its rich wildlife and agriculture facilities. Being a hilly region, tea plantations are again quite common in this place. Also, you can witness a wide range of rubber plantations in Idukki by the scenic views. The high heels, deep lakes, and commonly spotted tea factories tend to increase the beauty of the place.
Why visit Idukki in June?
You can experience the wildlife of the place at its best in Idukki if you happen to visit this place during the month of June.
7. Gokarna, Karnataka.
Being a small town in Karnataka, Gokarna is widely known for its secluded beaches and age-old temples. If you want a break from the hectic life schedule, then there cannot be an any better option than spending a magical weekend in Gokarna. Besides the beauty factors, the place is most famous for its favorable weather conditions during the summers.
Why visit Gokarna during June?
If you are too intolerant of the summer weathers, then Gokarna can serve as the perfect escape from the hot summer. 
8. Pollachi, Tamil Nadu.
If you love to explore every nook and corner of Earth, then there cannot be an any better place than Pollachi. It is filled with dense forests and rich wildlife. So, if you are a nature lover, you are going to love this place to every bit. Moreover, the pleasant weather and scenic beauty of the place is sure to capture your heart. The transportation facilities of this place are quite creative too and are backed up by elephant backs and vans.
Why visit Pollachi during June?
The pleasant weather of the place during the month of June, accompanied by the blooming nature, is hard to find elsewhere than Pollachi, Tamilnadu. 
9. Ponmudi Hills, Trivandrum, Kerala.
Often known as the Trekker's paradise, this place is located in the laps of mountains. Filled with rich tea and spice plantations, this place holds a lot more than just beauty in it. The place is still quite virgin to the human population. So, if you are looking out for some privacy with your partner, then this is the perfect place.
Why visit here during June?
Get a chance to experience the best of tea and spice plantations at its best during the month of June. You can even witness the harvesting procedure in this month. 
10. Kumarakom, Kerala.
How about spending your summer vacation in a small village in Kerala? Yes, you got it right. We are talking about the Kumarakom village of Kerala. Though a small village, it is filled with tourists, especially during the summers due to its beautiful backwaters and boathouses. Moreover, you can enjoy a bunch of abundant wildlife resources in this place, especially the migratory birds, are of great attraction, here.
Why visit Kumarakom during June?
If you visit the place during June, then you can witness a lot of migratory birds and can even enjoy nature, to the fullest. So, don't forget your camera behind!
We have already strung this list of places to visit in South India in June for you! So, what are you waiting for now? Just decide your ideal summer vacation destination and hop on there. Also, do not forget to let us know in the comments, how you spent your June holidays there.