Famous around for its amazing monuments and historical places around, Istanbul is one of the most happening places to visit. If you have been planning to explore antique places, spices or even the culture that is unique, it is always the best to have a plan sorted out before. While the majority of the people love to explore the history and art of the place, many of them come to life when the night descends.  In here, we are going to be sharing some of the important spots that are quite popular in Istanbul that you can enjoy at night.
Taksim Square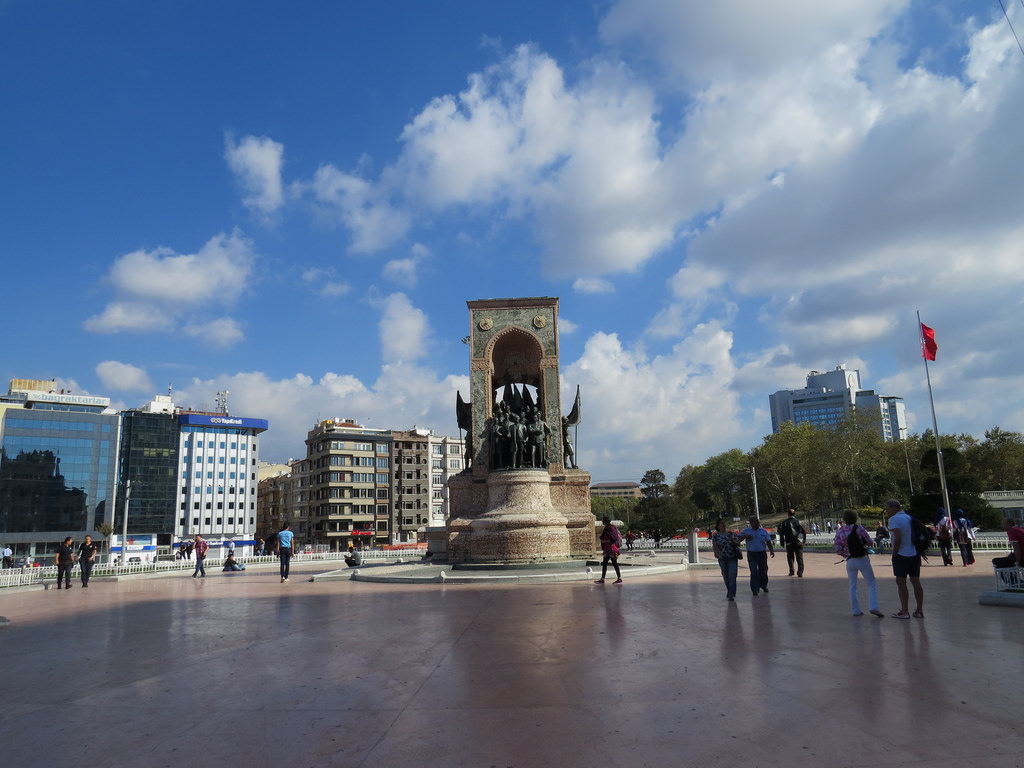 The very first place that is a must visit is the Taksim Square. Apart from Taksim Square, another popular place around is the Istiklal Caddesi, which is the epicentre in this place. Given the fact that this is the spot where the majority of the hotels and the shopping centers are located, it goes without saying that you will find a host of clubs, bars, and cafes around the place that many people like exploring at night.
Not just that, you will also find people visiting here from all across the globe, making it a popular spot to visit. Not only can you meet new people, but also find amazing entertainment options. While you are there, start off your night with the European neighbourhood Beyoglu. Further, move forward to explore Galata and Karakoy. You can also experience amazing artwork as well as local performers on the street singing.
Babylon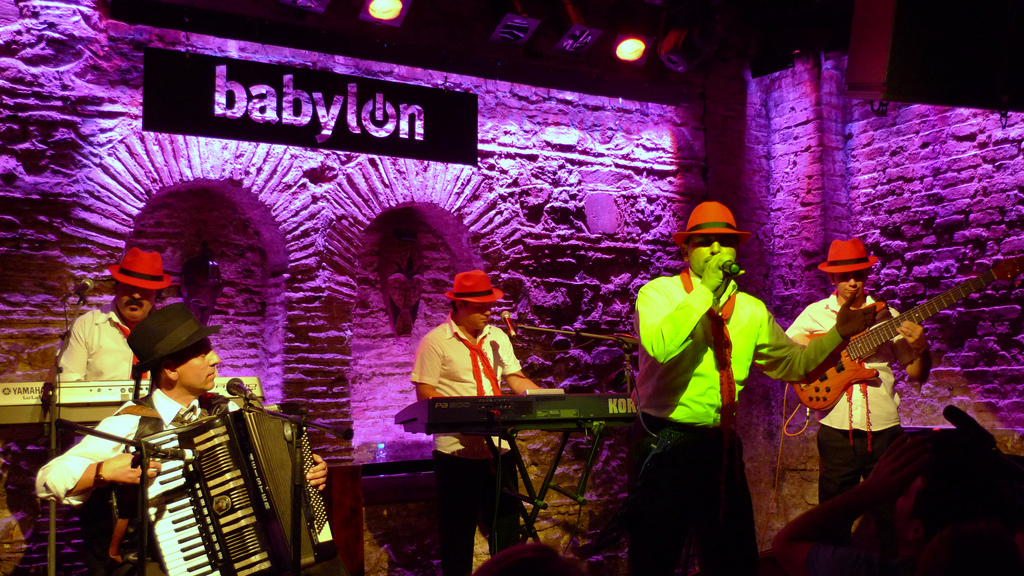 Yet another one of the important spots in Istanbul that highlights the nightlife is Babylon. If you are visiting Taksim Square, it is a waste if you don't visit Babylon from there. This place is known for its happening nightclubs and live music clubs which is definitely set to leave you awestruck. The clubs in the area are open for the local artists to perform during the weekdays which makes it an amazing view in itself. If you want to get a taste of the amazing Turkish music, it goes without saying that visiting Babylon is an absolute must. If you have the resources, you might want to go out there on the weekends where elite performances have their set. Artists like Diplo and Lykke Li showcase their music during the weekends, which undoubtedly gathers a lot of crowds.
Bosphorus
If you are looking out for an amazing night out spots in Istanbul that's in a budget, Bosphorus is actually a good enough option to look into. This place is mainly infiltrated by the youth like the college students and the young working professionals. It is actually a good enough option to visit if you want to enjoy some pre-drinks there. While there, make sure to check out Taps Bebek which is one of the most popular and an award-winning spot around in Bosphorus that is mainly popular for its craft beer.
It is the first place in the area that caters the locals with some interesting flavours of beer like Smoked Lager and Chocolate Stout. The best thing about this place is the fact that not many tourists visit this place. This ends up making it easier for you to connect better with the locals on a night out. Apart from that, there are a number of other beer cafes, bars and clubs that you can definitely visit around.
Ortakoy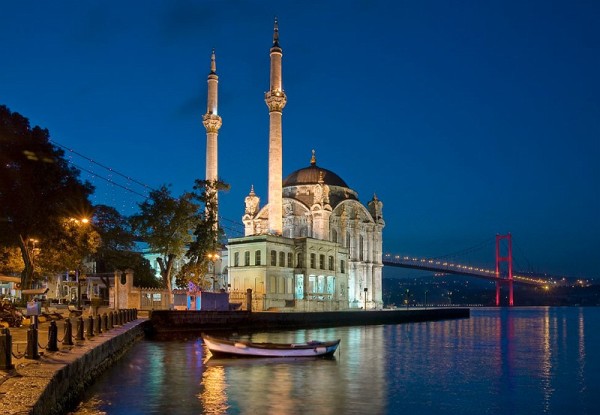 Next on the list of the spots to visit around in Istanbul for getting a glimpse of the nightlife is Ortakoy. People often regard this place as the Mecca of Partying in Istanbul and all for the right reasons. If you have some resources that you can spare without a second thought, Ortakay is actually an amazing site to visit. The delectable cocktails along with the amazing glimpse to the nightlife are something that you just can't miss out on. While you are there, it is a complete waste if you don't visit Sortie. It is one of the most popular and exclusive nightclubs in Istanbul and is famous for its food, music as well as the ambience.
The place is spread across 3500 sq.mt and hosts over seven clubs and restaurants that you just can't miss out on. It is actually quite a bit expensive but when you are on a vacation, splurging out of the budget is common and acceptable as well. Just make sure that you make the bookings beforehand to avoid ending up not getting entry to the place.
Supperclub
Just as the name suggests, Supperclub will leave make you full with the delectable food and the amazing ambiance just fills you with energy to spend your night in. People often regard this place for its amazing ambiance that majority of the people rave upon. If you are anywhere close to Ortakoy, it is a no brainier that you most definitely need to visit this place without a speck of doubt altogether. Just ensure that you are ready to splurge your money on the wide range of cocktails and amazing beach beds and live shows that the DJs give to this place. Try to go around the place in a group for the best kind of experience altogether.
Location: Muallim Naci Cad., No: 65Beşiktaş, Ortaköy, +90 212 2611988
Timings: 11:00 PM to 5:00 AM
Club 29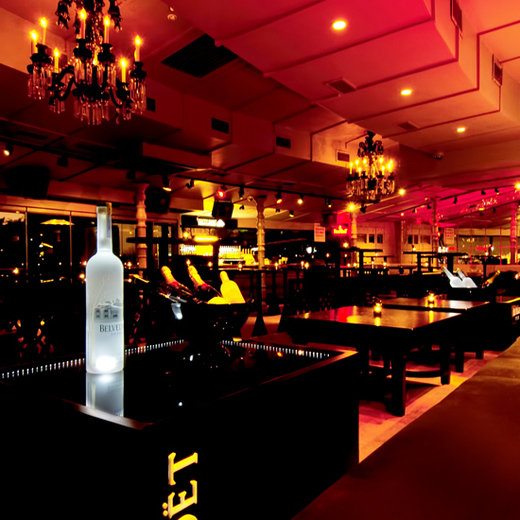 This is one of those places around in Istanbul that is visited mainly by the couples who want a romantic night out without any issues whatsoever. This does come off as a chimeric club in the initial stage but is actually an amazing spot for you to party your heart out in the night. Even this club has a very high socialite count and several amazing stars and celebrities like to celebrate to their heart's extent in here. Owing to the status of this spot, it is often times a bit expensive for some to bear. Even this one does require for you to make bookings beforehand to avoid ending up not getting proper bookings.
Location: Adnan Saygun Cad. Ulus Parkı İçi No:71/1 ULUS, +90 212 3582929
Timings: 12:00 AM to 12:00 PM
X-Large
If night crawling is something you like to indulge yourself in, this pub and nightclub is the perfect spot for the same. The nightclub starts off its party scene from 2 AM and then goes on till 5 AM which you definitely can't miss out on. The weekends are possibly the best options at hand without a speck of doubt. The combination of the amazing ambiance with the dramatic trance will definitely leave you speechless.  It is an experience like no other. For the most part, it is always best to opt for this nightclub after visiting some other place that highlights the nightlife in Istanbul. It is important for people to understand that Istanbul is not just about the common grounds of history and culture but has a lot to offer.
Location: Kallavi Sokak 12, Beyoğlu, +90 536 687 1104
Timings: 11:00 PM to 5:00 AM
Galata Bridge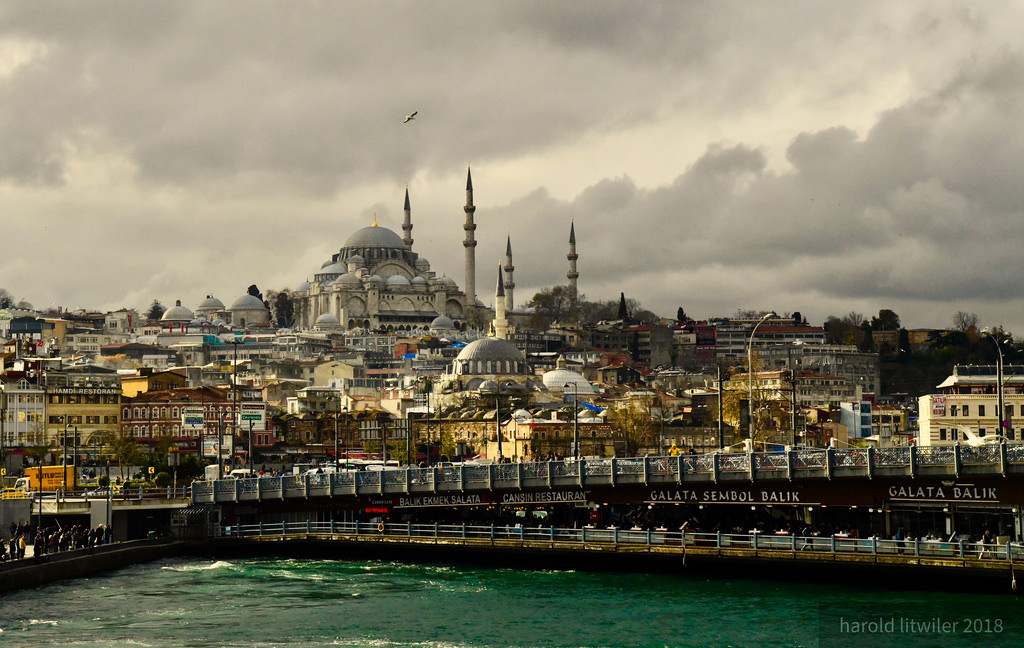 If you want to experience a romantic night out with your significant other, taking them out on a walk at the Galata Bridge is definitely something you need to include in your plans. The Galata bridge spans through the entirety of the Golden horn waters and is a perfect addition to the list of amazing things to do on a night out. It is specifically beautiful on a starry night and walking down the bridge on such nights definitely adds to the overall experience that you won't necessarily get anywhere else. And the best part of this spot is the delectable food that you get to enjoy around while you walk around. The delectable street food is definitely not something you will find all throughout so make sure to not miss out on this one.
Location: Kemankeş Karamustafa Paşa Mahallesi, Galata Köprüsü, 34425 Beyoğlu, Turkey
Meyhane
Meyhane is yet another spots in Istanbul that is a must visit for every tourist if they want a good glimpse at the nightlife of this place. This is a perfect place to visit with a group of friends and enjoy pints of beer or even drink some wine. The combination of the amazing ambiance paired with the well-crafted alcohol and the good company add to the overall experience like no other. The casual eateries around the place serve a variety of hot and cold eateries and seafood that you can binge eat and enjoy without a speck of doubt. If you want to enjoy the Istanbul nightlife and get a glimpse of the place, then interact with the locals around.
Location: Asmalımescit/Beyoğlu, Istanbul
Kumkapi
Lying in the Marmara Sea, the Kumkapi neighbourhood is popular for its amazing raki and meze. This dish is available in all over the place. If you have been curious and have been dying to know about the meyhane culture of Istanbul, you will love visiting this place. The loud music paired with the over the top cafes and food around add up to the overall experience of the place.
Location: Kör Agop, Şehsuvar Bey Mahallesi, Ördekli Bakkal Sk. No:7, 34130 Fatih, Istanbul, Turkey
Arnavutköy
If you want to experience the nightlife of Istanbul, visiting Arnavutköy is the way to go about with it. It sits just around the Bosphorus and does add up to the whole nightlife scene altogether.
Location: Alexandra, Arnavutköy Mahallesi, Bebek Arnavutköy Cd No: 50, 34345 Beşiktaş, Istanbul, Turkey
Sortie Club
Istanbul is a place that is filled with hundred of options when it comes to enjoy the nightlife. But, when you are feeling like grooving over a good music and enjoying drinking and eating with your friends, Sortie Club is certainly one place that you need to hit. The club comes to life in the night hours, and apart from good music, drinks, and foods, you can also enjoy an enchanting view of Istanbul.
The club is famous for serving international cuisines in a room with a great decor which overlooks the water. Though the best time to hit the club is during summer for its soothing water view, you can visit it anytime as it is open always. Both locals and tourist mingle here and this is the spot where you can make new friends too.
Location: Muallin Naci Cad, No: 54, Kurusecme, Istanbul, Turkey
Timings: 11:45 PM to 4:00 AM
5 Cocktails
While most of the places in this list contains famous ones, this one is more of a hidden gem lying in Istanbul. This cocktail bar  organizes some great parties, create amazing ambiance and friendly vibes. The best and the most attractive thing is the fact that the place serves homemade drinks. Imagine your drinks decorated with Harley Quinn's or Frida Kahlo face and some more famous personalities.
Well, if you want to indulge deeper to the vibes of this bar, try out their signature drinks. If you don't really have an idea on what to try there, the best will be to leave it on the bartenders. They will indeed surprise you with the best. If not a whole night, then try spending at least a couple of hours here.
Location: Asmalımescit Mah. Müeyyet Sok. No:5 Beyoğlu, 34430 Beyoğlu/İstanbul, Turkey
Timings: 11:00 AM to 3:30 AM
For Istanbul tours, it is always best to not just stick around with the common grounds as what most of the other tourists too, but try to indulge in some of the nightlife as well.
If you wish to get the best of the tours around, Withlocals is actually an amazing organizer for the same. It is best to look through the options and see which ones work best for you. Cheap and interactive tours are what they promise.
The next time you are in Istanbul; don't miss out on the nightlife of the place. The combination of the food, music, entertainment, and ambience adds up to everything that you possibly need to experience in Istanbul out of the wide range of historical sites.