Wollongong is famous for its scenic beaches, age-old reefs, and amazing seafood culture. A lot of people from various parts of Australia, especially Canberra and Sydney visit Wollongong for a nice weekend getaway. The city of Wollongong has a lot of choices when it comes to a natural environment as well as its nightlife.
The city is the perfect launchpad for a number of activities and guarantees fun and excitement. Even when it comes to nights, there are a whole lot of things that people can experience here.
Location
Wollongong is the third largest city in the great State of New South Wales. This coastal city lies 80 kilometers south of Sydney. It is bordered by the Royal National Park and Lake Illawarra in the north and in the south respectively.
How to reach Wollongong?
If you are traveling via flight, then you will have to first reach Sydney airport. From there, you can take domestic flights to reach Wollongong.
The city is just an hour's drive from Sydney, thereby, making it easily accessible for foreign tourists too.
Things to do in Wollongong at night:
The city has an exciting nightlife and lets find out more about it.
Grand Pacific Drive – Sydney to Wollongong
The nearly two-hour drive from Sydney to Wollongong is peppered with some amazing sights and sceneries. Make your weekend getaway to Wollongong along this road, preferably on a Friday night. Drive along national parks, tropical rainforests, beaches, bridges in this scenic drive and savor what nature has to offer. The well-maintained roads are a driver's paradise. Start your journey with the Grand Pacific Drive, which serves as a precursor to the beauty that awaits you at Wollongong.
Location: Sydney to Wollongong route
Timings: 24/7 hours
Bring out the Photographer in you at the Sea Cliff Bridge
Drive along the scenic Grand Pacific Drive at night to reach the Sea Cliff Bridge, north of Wollongong. This oceanside balanced cantilever bridge offers some amazing clicks for your DSLR camera. Seats around the bridge helps you to absorb the beauty of this magnificent bridge. If you are lucky, you can also spot whales in the Tasman Sea. Take a walk along the bridge to enjoy your night out with friends or family.
Location: Lawrence Hargrave Drive, Clifton
Timings: 24/7 hours
Eat with a view at the Bombora Seafood Restaurant
The Bombora Seafood Restaurant is situated right next to Wollongong Harbour. This means this restaurant is the ideal place to try out all those lip-smacking seafood that this city offers. The open kitchen inside the restaurant will surely help you work up an appetite. Popular food items like a bucket of prawns, chili squids, fish fillets, calamari, smoked salmons line-up their menu at affordable prices. If the food is intoxicating, wait till you see the harbour at sunset. The sunset offers you a perfect picture opportunity.
Location:  2 Endeavour Drive, Wollongong
Timings: 7:00 A.M to 9:00 P.M (All days)
Enjoy a drink at Humber
Heading out at night calls for enjoying a drink or two with your friends. Nothing comes close to the ambiance provided by Humber. It is the only rooftop bar in Wollongong and is one of the best places to view the whole city. People really love the service provided by the staff and the menu simply leaves you spellbound. Thanks to its central location, it is easily reachable from any part of the city. Don't forget to visit this hub of nightlife in Wollongong.
Location: 226 Crown Street, Wollongong
Timings: Sat-Sun (8:00 AM to 12:00 AM)
Mon (Closed)
Tue-Wed (4:00 PM to 11:00 PM)
Thu-Fri (4:00 PM to 12:00 AM)
Take a Stroll in the Lang Park
The perk of being a coastal city is easily visible at Lang Park. The park is situated right next to Wollongong City Beach. This means it's the best place to have a light walk and enjoy the cool night sea breezes. If you are one of those dog lovers, this park is heaven, thanks to its pet-friendly policies. Try out the fish and chips eatery at the entrance of the park for a quick bite.
Location: Marine Drive, Wollongong
Timings: 24/7 hours
Laugh out loud at Wollongong Comedy
The best way to ease out our nerves while visiting a new city is to head out to a comedy club. Get relief from stress at this locally run comedy club. You will not be disappointed as the Aussies are known for their sense of humor. If you are taking your date out, this place is highly recommended because of its cozy environment. Thanks to its wonderful location, this comedy club is visited by many top comedians in Australia. The price is only $15, making it extremely value-for-money. Visit this club for laughing your hearts out and blowing off some steam.
Location: 61 Church Street, Wollongong
Thursday nights at Eat Street

Wollongong loves its food so much that they open Eat Street markets on Thursday nights. The aim is to promote the local food culture and let foodies interact with each other. This is the perfect outlet to interact with the community. Listen to the people talk about the stories behind their recipes and learn about conscious eating. Let loose your taste buds at this amazing people-centric food market. This place provides a gateway to eat some of the famed seafood of Wollongong.
Location: Crown Street Mall, Wollongong
Timings: 5:00 PM to 9:00 PM (only Thursday)
Catching up with friends at The Throsby
Friday nights cannot get better than at The Throsby. Meet up with friends after a hectic week at work to taste some of the finest wines ever brewed. It has a fabulous cheese selection in a city where it is difficult to get interesting cheese. The bar is located nearby to the WIN stadium. This means it's the best place to head to, after catching a game of basketball. Patrons love this place thanks to its wide selection of wines and cheeses as well as their hospitality.
Location: 2/88 Kembla Street, Wollongong
Timings: Sun (4:00 PM to 10:00 PM)
Wed-Thu (4:00 PM to 10:00 PM)
Fri (12:00 PM to 12:00 AM)
Sat (2:00 PM to 12:00 AM)
Mon-Tue (Closed)
Watch the Illawarra Hawks live in action

Head to the WIN Entertainment Centre to catch the pride of Wollongong in action. The Illawarra Hawks is the NBL's last remaining foundation club. This community-owned basketball team plays fourteen home matches and is passionately followed by the locals. Pay a visit to the stadium during match-nights and shout out loud your support for the Hawks. The drinks are served at nominal rates and the perfect way to watch a game is with a pint of beer.

Location: Corner Crown &, Harbour Street, Wollongong

Visit the Iconic Lighthouse of Wollongong
The Wollongong Head Lighthouse is one of the two lighthouses that dot the coast of this city. This is an active lighthouse and is situated on a grassed area at the top of a hill. With great views of the ocean and the harbor, this place is buzzing with people. The walk from the lighthouse to the North Wollongong beach is the perfect exercise for those who had a heavy dinner. With amenities such as free parking, clean toilets and lots of cafés, this landmark is one of the major tourist attractions. The three cannons, adjacent to the lighthouse serves as a popular spot to take photographs.
Location: Endeavour Drive, Wollongong
Timings: 24/7 hours
Feast on those Hamburgers at His Boy Elroy
The burger-joint is a dark and shady place and offers some of the best gourmet bites in the entire Australian landmass. At reasonable prices, this hangout spot has a wide range of burgers and drinks. Try out their signature dish, the Fat Boy with a side of fries. This will leave you craving for more. In fact, the Fat Boy has been voted the 11th best burger in Australia. This place can be found in Keira Street, which is just about the coolest spot in Wollongong. Enjoy your night-time meal with the chai-infused Vodka mocktail and watch the chefs dazzling inside the open kitchen.
Location: Keira Street, Wollongong
Timings: Sun (12:00 PM to 11:00 PM)
Wed-Fri (11:30 AM to 11:00 PM)
Mon (Closed)
Attend concerts at Illawarra Performing Arts Centre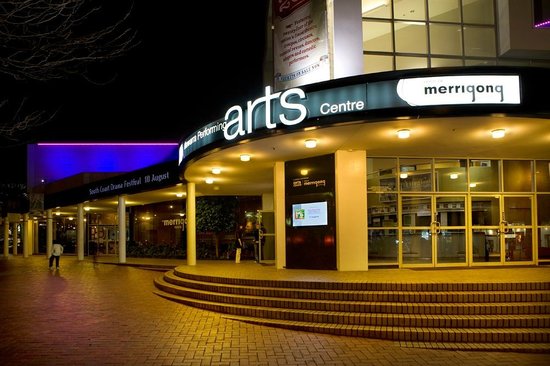 Wollongong people love their plays, concerts as well as other community events. Hence, the Illawarra Performing Arts Centre is always buzzing with activities. The center is located in the Art Precinct and offers unobstructed viewing to its attendees. Visit this place to watch the best of plays being performed by renowned theatre groups. With a host of eateries nearby, this is the place to spend your nights with acclaimed performers. There are events all around the year, ranging from Russian ballets to English theatre, which is well received.
Location: 32 Burelli Street, Wollongong
Timings: Varies per show
A piece of Americana in Wollongong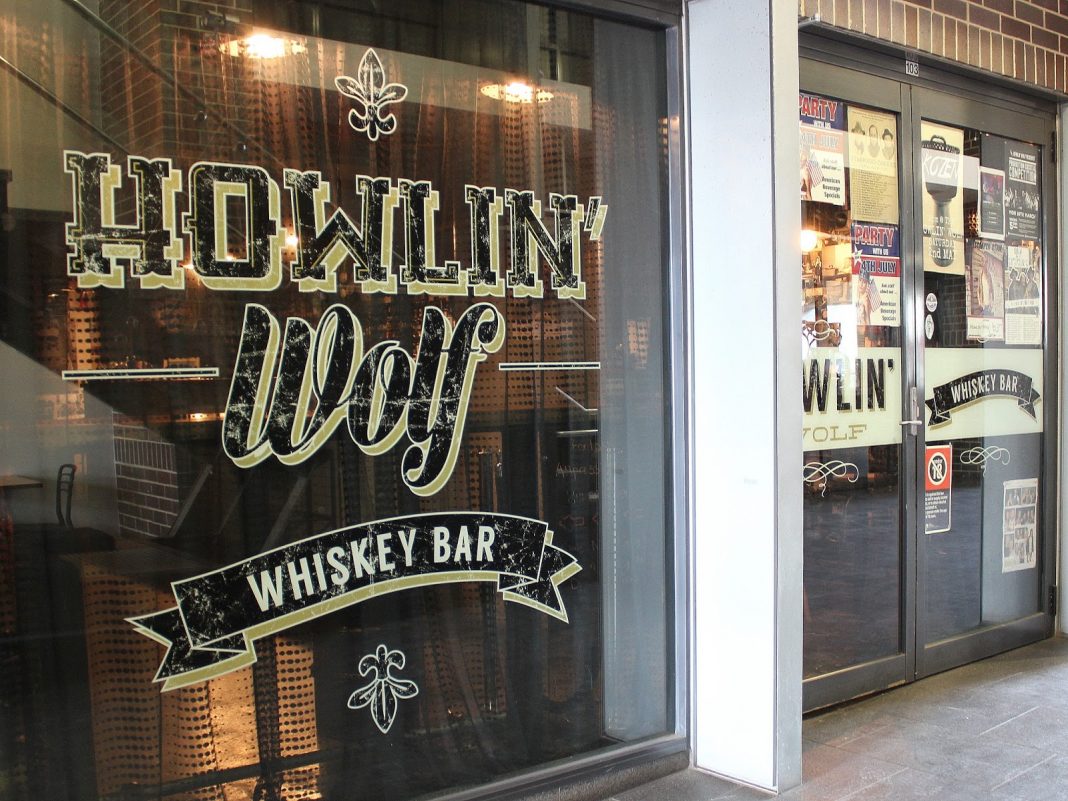 The Howlin' Wolf Whiskey Bar is Wollongong's best-kept secret. It is the home of this city's largest selection of whiskey and craft beer. What sets this place apart from others is its all-American ambience. The bartenders know their whiskey and are quite open for banter. Their menu is a piece of art and invites you to have a sip at almost everything. There is live entertainment ranging from comedians to musicians which makes this place lively. Check out their social media pages to know more about who will be performing. Reasonable prices and convenient location make it the ideal place to loosen up after a hard day at work.
Location: 103/53-61 Crown Street, Wollongong
Timings: Sun (4:00 PM to 10:00 PM) Mon-Sat (4:30 AM to 12:00 AM)
Soar the skies like a bird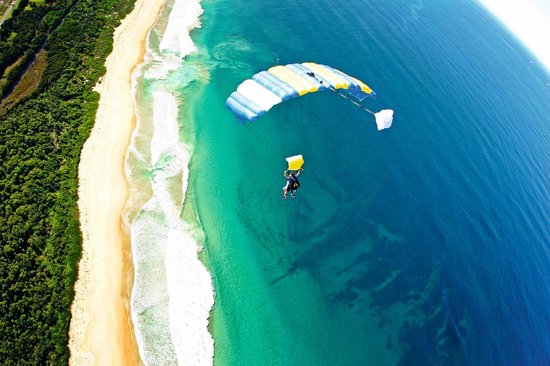 Experience Wollongong like never before at the Skydive Sydney Wollongong. Jump from an altitude of 15,000 feet and experience freefall at over 200 km/hr speeds. With a flight time of up to 10 minutes, witness the life of Wollongong from the skies. The place offers various packages – for first-timers, for experienced divers, and for couples, at reasonable prices. Visit this place to get your adrenaline pumping. It is open on all seven days and shuts shop at 9 pm, making it the ideal place to have a once-in-a-lifetime experience.
Location: George Hanley Drive, Cliff Road, North Wollongong
Timings: Mon to Fri (9:00 AM to 9:00 PM) Sat-Sun (8:00 AM to 9:00 PM)
Hike your way up Mount Keira
Mount Keira means high mountain in the local indigenous tongue. This local landmark is one of the best places for hiking in Wollongong. At the top, the Mount Keira Summit Park gives you some amazing views of the Illawarra all the way to the Royal National Park. The lookout points on top of the mountain is a must-visit. Mount Keira is home to exotic plant species and is a paradise for botany lovers. Multiple walking tracks are available for the convenience of visitors. Experienced hikers can make use of the Ring Track which covers the mountain in a loop. It is the ideal setting for a casual run or an energetic hike at nights.
Location: Mount Keira, Wollongong
Timings: 24/7 hours
Relax at the Beach Cove Belmore Basin
There are some nights when all you wish for is a bit of calmness and peace. Head out to the Beach Cove Belmore Basin to have a calm and soothing night out with close friends. Eat some of the city-famous fish and chips and sit on any one of the numerous benches provided. Once here, you will realize staring at sea is and the boats pulling to be pure bliss. A well-maintained boardwalk allows you to walk around the place comfortably. Also, this is a great place to bring your dogs for a night walk thanks to its dog-friendly policy.
Location: 76-78 Cliff Road, Wollongong
Timings: 24/7 hours
Chill out at the Illawarra Leagues Club
If you are in Wollongong, it is almost criminal if you have not visited this club. They proudly hold the title for being the second oldest club in the world. You get some of the best porkies you will ever eat at their bistro café. It is located at the heart of the city and throws some of the best parties in the city. This is also a popular place amongst the families of Wollongong. Try out their exciting menu of chicken delicacies that will make you want more. Come the weekends, this place will be crowded by sports lovers thanks to their live sports coverage on the big flat screen TV. Get yourself a beer and watch your favorite team play at this gem of a club.
Location: 97/99 Church Street, Wollongong
Timings: Sun to Mon (9:30 AM to 10:00 PM)
Tue (9:30 AM to 11:00 PM)
Wed to Thu (9:30 AM to 12:00 AM)
Fri to Sat (9:30 AM to 1:00 AM)
Visit the home of crafted beers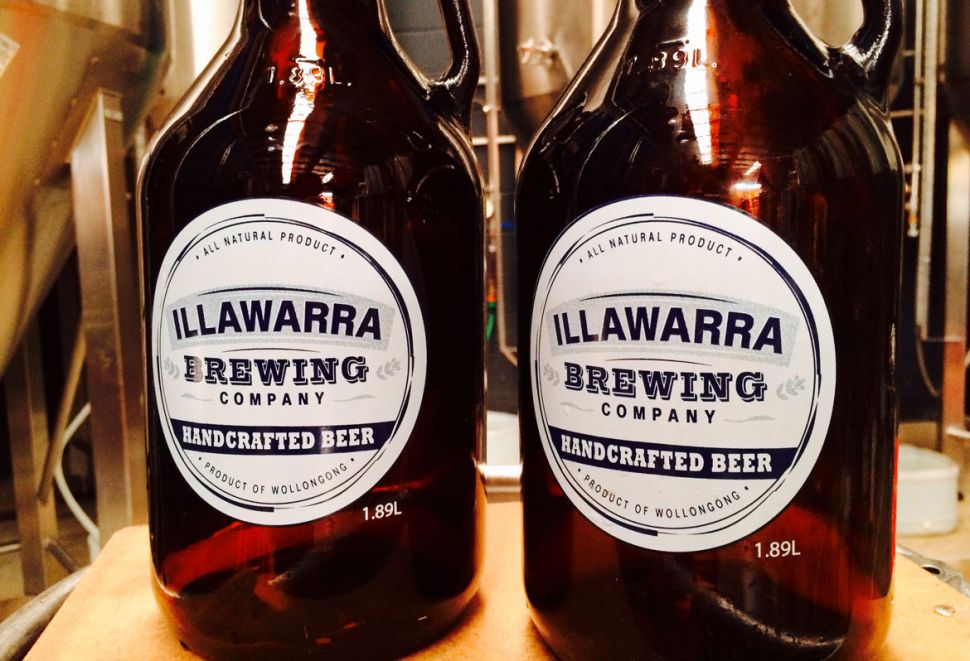 There is something about crafted beers and the people of Wollongong. Maybe that is why it is also home to some of the finest breweries in Australia. This brewery is run by people who are passionate about their work and offer tours around it by appointment. They produce eight types of beer, each one different in their own right. You will have an array of choices during the beer-tasting sessions conducted here. They organize many events all around the year, so check out their Facebook page to keep track of them.
Location: 4/83-85 Montague St, North Wollongong
Old school pub nights at Bulli Heritage Hotel
Despite rapid developments all around it, the Bulli Heritage Hotel still retains its old school pub culture. Its patrons swear by it and it does provide a compelling case. It is also an amazing venue for live music concerts, performed by local musicians. With a wide variety of food served here, it also has friendly staff, making it a pleasure to visit them again. It also has outdoor tables for those who want to enjoy the night breeze and drink merrily. The pub has survived over the years and carries the legacy of this once prosperous mining town.
Location: 240 Princes Highway, Bulli, Wollongong
Timings: 12:00 PM to 11:30 PM
Escape from Reality
If you are all for immersive experiences, head out to Breakout Bar & Escape Rooms in Crown Lane. Simply said, it is an adventure center entirely designed for adults. Come in a group of 3-8 to have a relaxing drink up front at their bar and head into one of the five escape rooms. Each room has a different story and puzzles that you need to solve in 90 minutes. Solve the clues and crack those cryptic messages in order to solve the mystery and return home. If you think the fun is over, you are so wrong. They have private Karaoke rooms where you can sing to your heart's content.
Location: Crown Lane, Wollongong
Timings – 10:00 AM to 12:00 AM (all days)
Engage your taste buds at the Dagwood
It looks hip from the outside, but you will be greeted by Japanese posters inside. Ultimately, a look at their menu will tell you that they serve international street foods. And also, they have an in-house bar which serves some wicked cocktails. Every night is eventful here such as the Cheeseburger Tuesdays, Wednesday Hotdogs, Ramen and Tin Thursdays which is well received by the locals.
Location: 19 Market Street, Wollongong
Timings – Sun to Wed (12:00 PM to 10:00 PM)
Thu to Sat (12:00 PM to 12:00 AM)
Tips to keep in mind
Though a lot of cities boast of their safety at several places, it is always better that you keep a few tips in mind to avoid any mishap from happening. Here are a few tips that you should keep in mind while exploring Wollongong at night.
While driving on highways, learn about the driving rules

beforehand and try not to park in an isolated area.

Keep the area's police numbers on speed dial

to reach them out in a case of emergency.

Always keep a map with yourself

because you may not be able to access the internet in all the areas.

If you are attending an event, make sure to book the tickets beforehand.

Not all the places mentioned in the list operate late at night

. Call up them to get certain with their timings before you go there.
This coastal city is one of the most happening cities in the Australian nightlife scenario. The city has excellent public amenities, well-connect roads, and a convenient public transport system. All this means you can easily access all the hotspots of Wollongong nightlife in and around Wollongong. It is home to a number of beaches and boardwalks as well as other attractive tourist attractions. But what truly stands out in Wollongong is the spirit of its people. This is largely reflective in the number of pubs, taverns, breweries, and restaurants littered everywhere in the city. Enjoy the night at Wollongong by spending your time at any one of the above suggestions.