Back in my engineering days, my friends and I made plans that before we graduate, these are the places that we will visit and made a pact.
And Kasol, Himachal Pradesh was among those places. Everyone of us have the "Kasol Trip" in our wishlist 🙂 
Kasol is a small village in Himachal Pradesh, 35 km away from Kullu and about 540 km away from the national capital, Delhi. Delhi to Kasol can be easily reached via car or via Buses. A place with no rules and regulations and where you simply put forward the idea of 'live and let live'. I don't know if it's the aura of that place or the vibes but every minute I spent there, I wanted to stay a little longer.
Tell your friends that you are visiting Kasol in your holidays and they will just give you a look that you understand that they want something and without saying a word you assure them that you will return with a good surprise for them.
Things to Do in Kasol : 
1. A beauty among itself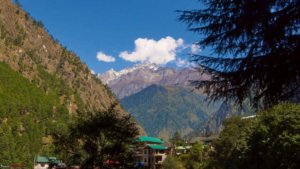 Covering the overnight journey and reaching Kasol in the morning is a bliss among itself. The culture there is different, the people there are helping and the fact that you feel connected to each one of them is a blessing. When I reached Kullu and then took a bus to bhunter (because that's how it is, or take a taxi from Kullu) it was an amazing experience.
With the cold breeze running through my face and I was in my pajama, a t-shirt and not so warm jacket, I could feel the sense of cold environment.
2.Budget Place. Camps/Hotels in Kasol.
While traveling to Kasol do not worry for your stay or the trek or about the things you are here for exclusively. I planned everything with just Rs7000 in cash and trust me it was more than enough unless you are not wanting to score more.
I slept good in the tents, spent a night in the hotel and the treks I've been on to the food. All was covered in 7000 and it was a beautiful experience.
You can find good internet facility in some cafe's present there and it is absolutely free.
3.Food and the landscape
I told you above this place doesn't go by the rules that the society have set, instead, they have their own agenda and every person who is visiting here will find themselves in a fresh new atmosphere. The one they love, the one they will fall in love with. The Israeli food and the hippie culture have taken over this place and we can't thank enough.
There are various cafe's with different specialties but the one I loved was the 'the evergreen cafe'. I ordered burger and fries with beer by its side and taking a nice view looking at the mountains was just blissful. I wanted to stay as long but then would have missed other important things to enjoy.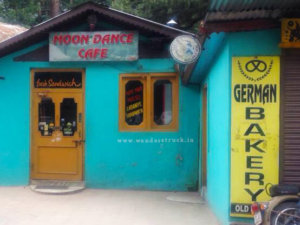 Another great cafe to try is 'moon dance cafe or German bakery', we call it. The 'nutella banana crepe is a must try and if your throat is aching then do try their honey ginger lemon.
4.Malana Village
A village that has isolated itself from the world and where locals be a tour guide or do farming to just meet their daily requirement. Yes, they are laid back, see any person from a kid to the old man they all are happy.
You can choose from various trek from Kasol and you can reach here and further destination and see the beauty of Kasol with its varieties of culture and meet people.

5.Parvati River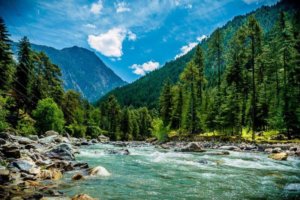 Tired of the long trek, or missing your ex to just giving yourself a 'me time', come and sit by this river or take a stroll with a beer in your hand or a joint and away from the city hustle and bustle you will find yourself in a totally different environment. You may not find any adventure sports activities but the chirping of the birds and you and the echo in mountains give you a soothing music in the end.
I spent about an hour and a half just looking at the beauty of the place and I was more than happy that in life so much can be done without stressing yourself, just give it some time and have faith in yourself.
6. Kheerganga Trek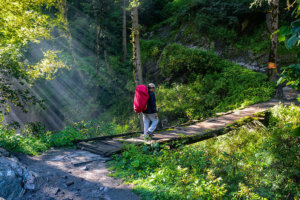 One the easiest and exciting treks I've been to and at a stretch of just 9km up the hill, Kheerganga Trek, it does the justice that once we are at the top of the peak, the view is breathtaking. Once you've reached the Kheerganga, you can relax, chit chats with your friends or strangers or just freshen up with the hot water springs which originate from the top of the hills. I straight away took em and my tiredness just vanished and the view from the top and the warmth of the water was a totally different adventure.

7.Chhalal Village
If you want to get the taste of Israeli culture and how they live then you must visit this village.
 It has its own aura that separates this village from rest of the Kasol. The living expenditure may be a little more than rest of the Kasol because most people from Israel have taken over this place and giving a blissful makeover to the natural beauty and it does the justice.
It has another name as well and known as the 'mini-Israel' if India.
8.Tosh Village
Yes, there are many villages in Kasol but each village has its own importance. Tosh is one of the finest villages, where people just don't bother others and are in their own rhythm because they are high. The best way to reach Tosh is by trekking and once you reach you will find yourself in a European environment which is a bliss in your sense.
Not only you will find time for yourself but you may appreciate the little things in life. You may learn from the people living there in their lifestyle that in just limited means they are the happiest soul in the world.
9.Shopping
Bob Marley t-shirts, or gloves or the woollen cap that is sewed by local people and it acts as a business venture for them too. But trust me visiting Kasol and not buying at least one of the home-made stuff then something will always miss from your trip.  
I bought blue pyjamas with black stripes on them with Bob Marley sewed on one of the sides.

10.Manikaran Sahib
Take blessing from God and continue your further journey.
This gurudwara is located just 4-5km away from Kasol and is often visited by Hindu and Sikhs devotees throughout the year.
It is located in Parvati Valley in river Parvati and is an auspicious place to visit.
Hot water springs there are said to cure illness and wash off your sins.
So, Have you been here yet? what did you enjoy the most? DO let us know in Comments 🙂 Looking forward to hear from you all!