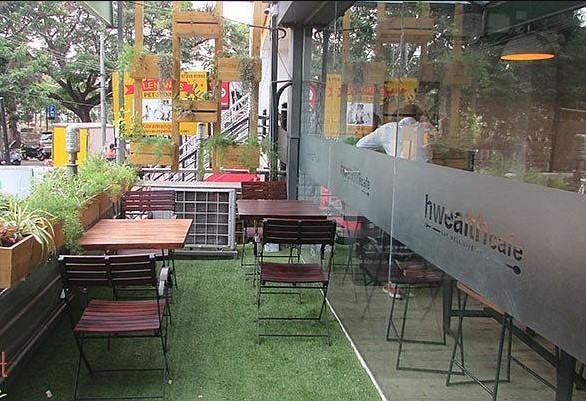 Hwealth cafe aims to bring about a healthy food revolution. One of the few places in Bangalore which list down calories intake for food items. If you are looking out for something tasty and healthy head to Hwealthcafe in Koramangala. Hwealthcafe does the calorie count for you, their menu is quite impressive & includes details of the calorie count. They provide you a wide range of options to choose from without compromising on the health front.
Location:
837, Ground Floor, N 27th Main, 11th Cross, HSR Layout Sector 1, Bengaluru – 560102
Ambiance:
Beautiful decor and layout with few seating inside and a couple of them in the balcony over the green carpet grass. The cafe is done up with the perfect lighting, wall frames of health quotes and some vertical wall garden pots to add to the charm as one enters.  The green plants at the entrance gives you an organic welcome! 
Service:
Service was a little slow but worth the wait. Staff was quite upfront and friendly too. 
Food at HwealthCafe:
The Choco shake was a yummy treat. The saute meal platter was delicious, a portion of mixed vegetable brown rice with a peanut based mushroom curry on the side was out of the world. The concept of the place was kept in mind while the food is prepared. No maida or mayo is there to spoil your calorie count. If you have a sour throat the Spicy citrus tea work its magic.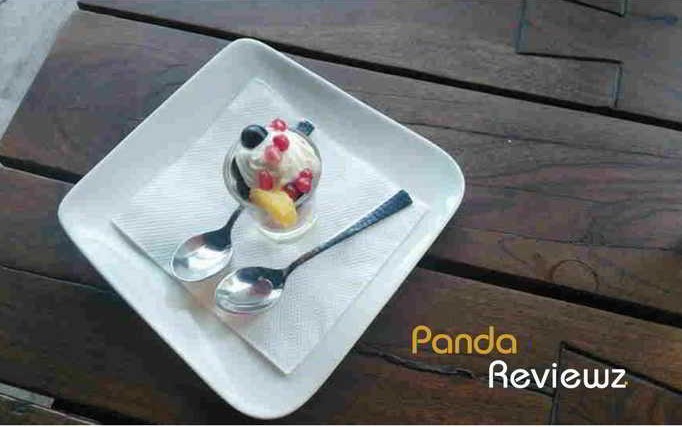 Ordered a low-calorie fresh fruit dessert which was yoghurt base with layers of fruits & carrot. 
Panda Recommends: The saute meal platter and the choco shake is worth the try.
Value for Money:  The food is slightly priced, but you wont regret spending a penny.