Cities are an integral part of any country. They are often the soul of the nation especially the metropolitan ones. Exploration of cities is a hobby that many people take part in. But the nightlife is one of the best ways to know a city. It actually introduces the lifeline of a city at the time when the sun goes down. So, here we come to you with a list of  21 fun things to do in Houston at the night time.
Houston is the most populated city of the U.S state of Texas. It is an important part of the country which dictates quite a bit of the economy. If someone wants to know the city, then they should explore it thoroughly. They will come across the history and the diverse culture of the place. One may do several things for free as well as by spending their money when in Houston. We will introduce you to some of the basic things that actually make it a worthy time. So, let us know a bit more about it.
Things to do in Houston at Night
Visit the Houston Museum of Natural Science at After Dark
The Houston Museum of Natural Science is a great place for exploring pieces of history. It is a place that children love because of the beautiful exhibits that the museum houses. The museum generally remains open till 5 PM. But at times it does remain open till 9 PM where people may explore it to the totality.
The planetarium and the theatre also remain open along with the museum. Guided tours also take place to show it to the completion. People should definitely book the tickets in advance to get assured seats. This is a great option for both adults and children who have a knack to know about history.
Location: 5555 Hermann Park Dr. Houston, Texas 77030
Timing: Regular Hours: 9 AM to 5 PM, it remains open till 9 PM in the After Dark sessions.
Rome Houston in a Double Decker Bus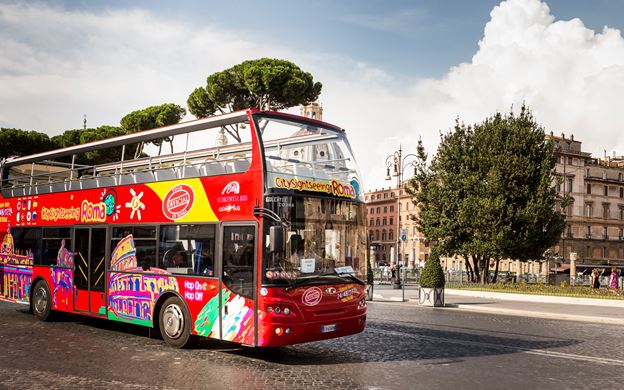 The Double Decker Bus is a heritage item when it comes to Houston. Tourists often get around the city using this ride. But by the night, Houston lights us and looks exquisitely beautiful. Especially during the winter holiday season, the city holds City Light tours lasting 90-minutes.
The tour takes one through the heritage sites through the city. One will see the beautiful and colourful lights that decorate the city. Houston looks exquisite during the holiday season. This acts as a really nice entertainment for exploring the city. One should book the tickets online at the right time to get the best seats. The tour becomes best with family.
Location: 1302 Dallas St, Houston, TX 77002, USA
Timing: The timing depends on the different tours.
Catch a Theatre Show
The Theatre District of Houston is a famous place in the city. It houses some of the great shows with great acting. So, it is a must to catch a theatre show of one's choice. Several theatre shows start from the evening catering to different audiences. Some shows are for the children, especially during the winter holiday season.
Just choose the show, its timing and book the tickets in advance. A. D. The player is a nice spot to catch theatre shows that go on till late at night. So, definitely take the help of the internet to find more information about the show. Theatre definitely helps in knowing more about the cultural life of Houston.
Location: A. D. Players: 5420 Westheimer Rd, Houston, TX 77056
Timing: The night shows generally start at 7:30 PM.
Enjoy a Comedy Show
One of the best ways to enjoy a city is by going to comedy shows. They open you up and help you get closer to the place. Comedy shows are also great date nights if you meet someone for the first time. Houston always had a rich comedy scene. Once it towered as a place where great comedians resided. Many comedy groups lie in the city.
The Secret Group is one such example who explores the philosophy of life in a great way. Houston Improv is yet another great place to enjoy the shows. If you are with family check the age group for the show. We think that a comedy show is one of the best ways to know Houston.
Location: The Secret Group: 2101 Polk St, Houston, TX 77003
Houston Improv: 7620 Katy Fwy #455, Houston, TX 77024
Timing: The timing definitely depends on the show that you choose. But they generally host comedy shows after 6:00 PM.
See the Light Spectacle at The Twilight Epiphany Skyspace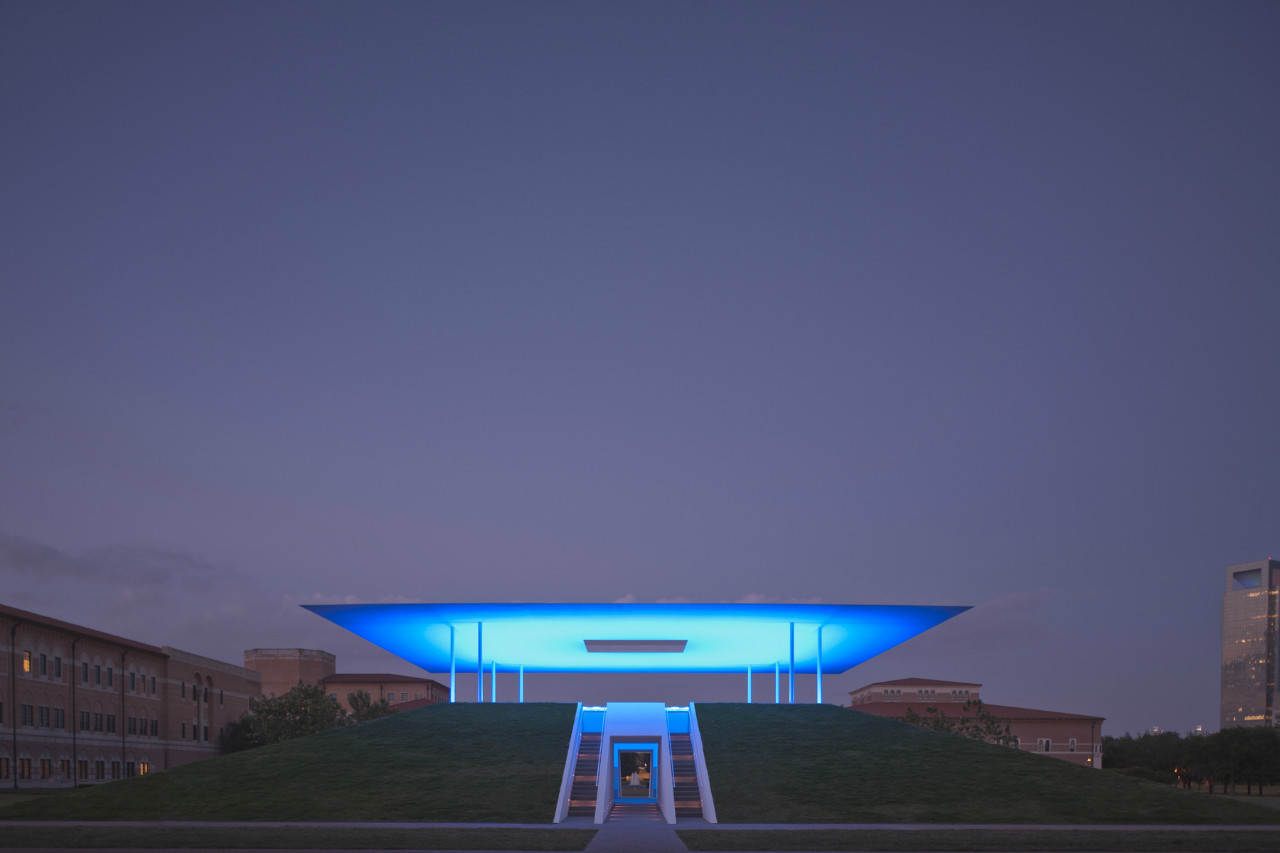 If you are in Houston then do visit The Twilight Epiphany Skyspace located at Rice University. The unique concept of the place makes it a worthwhile visit. The pyramid structure may hold 120 people at a time for musical performances. But the light sequence happens during the sunrise and the sunset.
The place remains open for the public from Wednesday to Monday. Do book a reservation if you want to visit the place. Arrive 15 minutes prior to the sequence to get good seats. Just consult their website to know more about the sequence of that particular day.  So, do not miss out on this amazing thing when you are in Houston.
Location: Suzanne Deal Booth Centennial Pavilion, Houston, TX 77005
Timing: 6 AM to 10 PM
Enjoy a Baseball Game
If you follow American Baseball, then you know that Houston is a hotspot for the sports. So, if you are in the city, then do not miss out on a match. Check the schedule to see if the Houston Astros have a game. They generally play at the Minute Maid Park, which is a spectacular sight.
The floodlights make the night games radiant. One needs to really get into the place to understand the feelings. This is an activity that baseball lover families will love. They will enjoy the long baseball games while cheering for their favourite team. The games also speak about the enthusiasm of the people residing in Houston.
Location: 501 Crawford St, Houston, TX 77002
Timing: The timing depends on the game schedule.
Visit the Houston Zoo in winter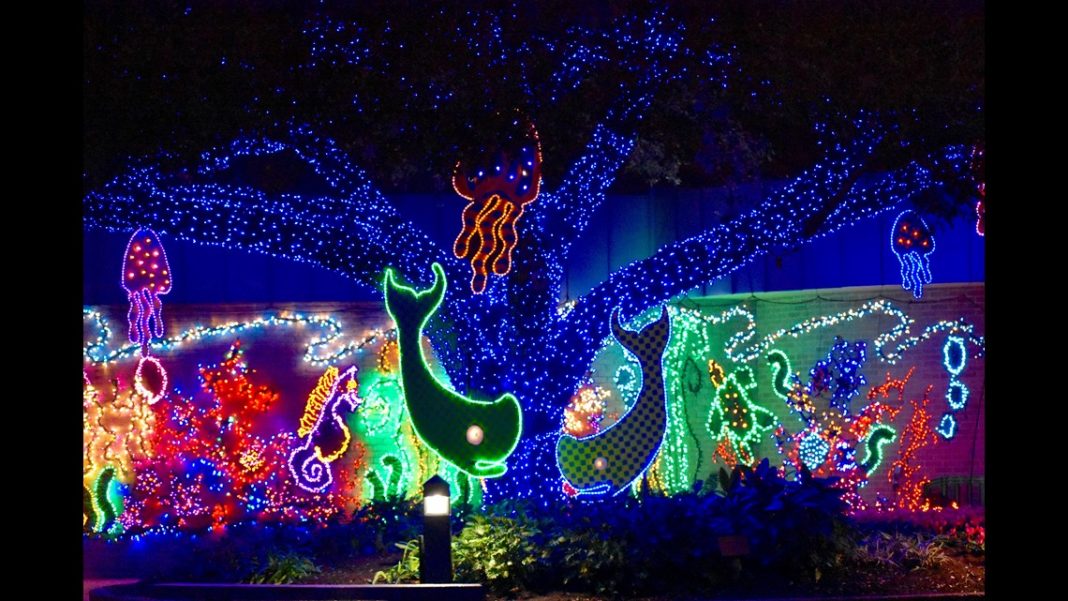 Don't we all just love to catch the glimpse of the zoo animals? During the holiday season, the Houston Zoo organizes programs called the Zoo Lights. The show doesn't actually have the actual zoo animals but hosts an amazing light show. The lights are often animal themed to please both the children and adult.
A food truck is also present to entice people who feel hungry. This activity goes best with family as everyone has a nice time. Just get your tickets on time to enjoy the show. Groups do get an additional discount and special concessions are also present. To catch the zoo animals one needs to visit during the daytime.
Location: 6200 Hermann Park Dr, Houston, TX 77030
Timing: Prime Nights: Opens at 5 PM and lasts till 11 PM. The last entry is at 9:30 PM.
Value Nights: Opens at 5 PM and lasts till 10 PM. The last entry is at 9 PM.
Enjoy a movie or a performance at the Miller Outdoor Theatre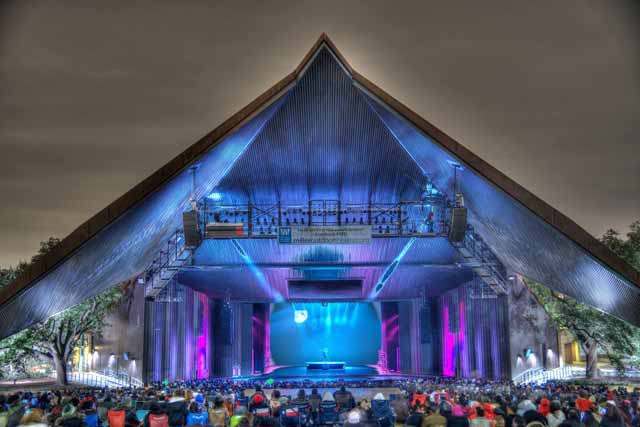 Miller is one of the oldest movie theatres that you find in Houston. They have a lot of different performances that one may choose from. The best thing is that all the performances are for free. Movies do not require a ticket but other performances do require you to book them.
So, definitely check out the calendar that they upload on their website. The locals do love the place as the open theatre exists for the last 95 years. If you are a tourist, then enjoying a show here will help you appreciate their work. So, do not miss out on this lovely opportunity.
Location: 6000 Hermann Park Dr, Houston, TX 77030
Timing: This depends on the show or performance that you choose.
Visit the River Oak's Theatre
Movies are a great part of our culture. They entertain us at times when we need refreshment. This particular movie theatre has a history to it. Built-in 1939 it retains the art deco style. The theatre plays international as well as art house movies. Movie buffs will fall in love with this place. Boredom stays away when you spend your evening over here.
It wouldn't dig a hole in your pocket and will actually provide you knowledge. This antique location turns into a hub in the evening due to its pull. They have a list of films that excite you to watch them. Do take your time to appreciate the interior because of their greatness. You will also get to learn a little about the history of the theatre.
Location: West Gray Street
Timing: This depends on the timing of the particular show
Enjoy your night at Chinatown
Do you love food and nightlife? If you do, then you need to visit the Chinatown of Houston. No one should leave out this very popular neighborhood of Houston on their tour. Some of the must-visit restaurants in houston at night are the Fung's Kitchen, Fu Fu Café and Six Ping Bakery.
Chinatown doesn't only contain Chinese food but also several cuisines from other countries as well. You may also enjoy a full-blown Karaoke session at Yes KTV. You also need to try Cajun crawfish when you are in the Chinatown of Houston. Do visit with your friends or family as you will really enjoy the place with a nice company.
Location: The area code of Chinatown is 281 and the zip code is 77036.
Timing: Every individual place has its own timings, so visit accordingly.
See amazing art at the Art Car Museum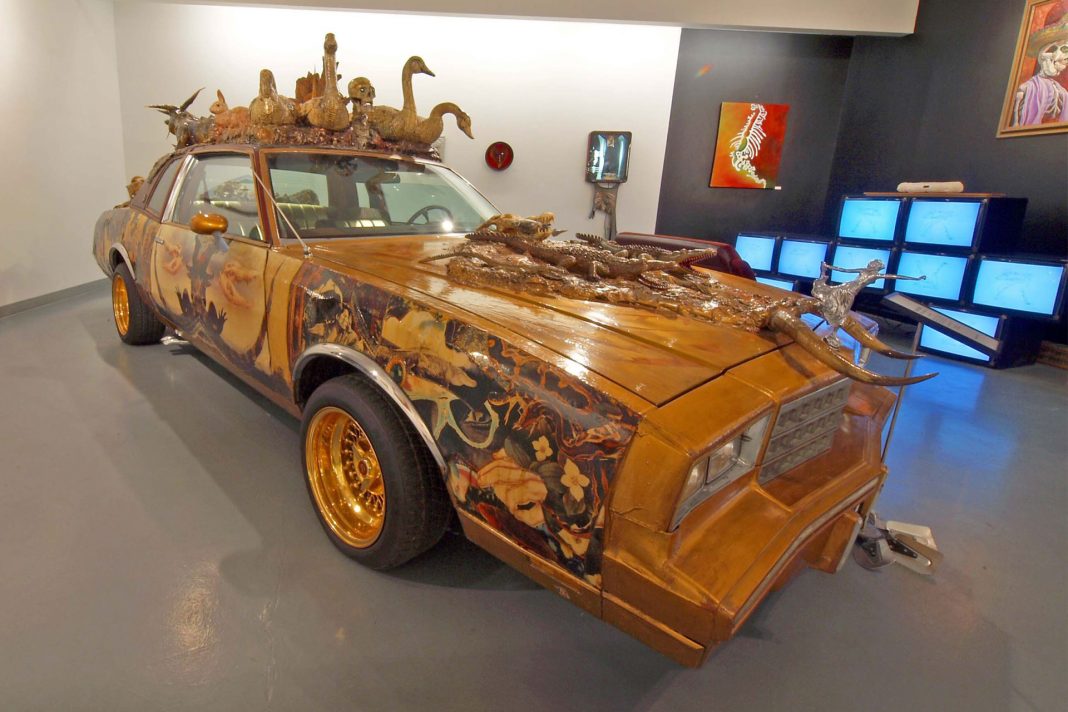 As you head out for more adventures do stop at the Art Car Museum. If you have ever thought that quirky dreams never come true, you should visit this place. The places are a dedication to contemporary art which often evades the line of stereotypical art. They exhibit all kinds of art from all backgrounds.
The motto is to make citizens more aware of the current art scene and its connection with the world. The exhibited pieces emit their own aura that you will love. Do appreciate them as the creators gave a part of them in the pieces. Do check their events pages for more information. Entry is for free in this museum.
Location: 140 Heights Blvd. Houston, Texas, 77007
Timing: 11:00 AM to 6:00 PM
Make your tummy full at the House of Pies
Pies are an important part of American history and tradition. If you want to indulge in the good quality pie, then you need to visit the House of Pies. The place remains open 24 hours which is a great thing for people who have midnight cravings. The locals also enjoy the destination quite a bit. They have 3 branches in the city to help out their customers.
Choose from an extensive menu of things. Food includes pies and lunch and dinner items as well. They offer beverages and seasonal delights as well. Everything falls under the affordable range, so everyone will enjoy it. First timers in Houston should definitely visit the House of Pies.
Location: Kirby; Westheimer and Fuqua St.
Timing: 24 hours
Dance off at the Pete's Dueling Piano Bar
Are you a party animal who wants to have a night out in Houston? If yes, then this bar is the perfect place for it. Pete's Dueling Piano Bar is one of the best party places in the city. It is quite lively and you will get a nice crowd each and every day.
This is the place to go if you are able to take in loud music and a fun crowd. They have good drinks on their menu as well, so that adults enjoy the night. Do not forget to put on your best dancing shoes when you go to this place.
Location: 1201 Fannin St, Houston, TX 77002
Timing: 7:00 PM to 2:00 AM.
Enjoy Music at McGonigel's Mucky Duck
Music always touches our soul. If you want to listen to some good music, then do choose this place. The place hosts amazing musicians who will make your night. You may plan a date over here because of the nice ambiance. The place also has a nice selection of alcohol especially the draught list.
The menu feels quite nice and affordable for anyone to choose their favourite from it. There is no harsh crowd and you are able to enjoy the night at your own place. The hospitable staff will help you out in every way possible. If you want to spend your night date at a decent place, then this is a good option.
Location: 2425 Norfolk St, Houston, TX 77098
Timing: 11:00 AM to 2:00 AM
Have a nice beer at Axelrad
American's love their beer and they make good beer as well. If you want to visit a place where the youth hang out, then Axelrad is a great choice. It is a modern beer bar with contemporary decorations and a nice ambiance.
If you want a night out in houston with friends, then you may spend hours over here. The place isn't very big but they serve amazing craft beer. You will definitely love the beer but they do keep other alcohol options. Do visit them at happy hour for great deals.
Location: 1517 Alabama St, Houston, TX 77004
Timing:  12:00 PM to 1:00 AM
Celebrate your date night at Uchi
Do you want to dine out with someone special? If you do, then choose Uchi, one of the best restaurants in Houston. The amazing reviews about the place vouch that people spend a nice time there. One of the best things has to be their warm and inviting ambiance. The place sounds best if someone loves Japanese food.
Do reserve the place ahead of time as often it gets full. The restaurant prepares the food with care and serves it in a beautiful way. The price is on the steeper side but you get what you pay for. Do check their daily specials for nice items.
Location: 904 Westheimer Rd, Houston, TX 77006
Timing: 5:00 PM to 10:00 PM
Lose yourself in the JINYA Ramen Bar
If you crave for ramen noodles in Houston, then do visit Jinya. Both the locals and the tourists love this place to bits. Ramen is an emotion and this cozy place will fulfill your taste buds. The Ramen bar has the entire thing that a good place should have. The extensive menu and the great serving technique definitely speak for themselves.
You will go back to the place over and over again after tasting their food. They do include other menu options like small snacks and salads. One may also visit the bar to have their favourite drink along with the ramen.
Location: 3201 Louisiana St, Ste 105, Houston, TX 77006
Timing: 11:00 AM to 11:00 PM and till 2:00 AM on Fridays and Saturdays.
Meet your Dessert Cravings at the Sleek Chocolatier, Cafe'
A soft corner for most of us is the delicious dessert menus of restaurants. The dessert specific menu of this place makes everyone happy. So, if you feel like indulging in dessert after a hearty meal, this place has your answer. Be it a chocolate rich waffle or creamy ice creams, you have it all.
If you have kids, then do bring them to this place for replenishing their sweet tooth. They make their own chocolate so you will definitely find the taste unique and heart-warming. Do not forget to buy some individual chocolates from them.
Location: 5868 Westheimer Rd, Unit B, Houston, TX 77057
Timing: 10:00 AM to 12:00 AM
Late Night Coffee at Agora
Many people love their coffee but most avoid it at night. But if you crave it during your visit to Houston, then you may go to Agora. This place serves good coffee during late nights. So, if you want a coffee date at midnight, then now you know this place. The pulling factor is the ambiance of this cafe.
Spreading over two stories this place does feel cozy and enticing. Along with coffee, you may also eat midnight snacks over here. Their attractive sitting arrangements make you happy. Do sit on the patio to get the best view of the neighborhood. Taste the different blends to match your mood. If you want a late night place to read a book then do visit Agora.
Location: 1712 Westheimer Road
Timing: The place remains open till 2 AM.
Sip some Cocktails at Wooster's Garden
The bars and pubs of a place really talk about the local culture and life. Wooster's is a place where you see both the locals and the visitors. The homely feel induces excitement in you. The modern setting of this pub gives it a chic look. They have an extensive menu of drinks to try from. We recommend you to taste some of them on your first visit.
The place has 40 or more cocktails on their drinks menu. Just go with the flow over here. Another main thing that is a must try is their homemade bread selection. Do not miss out on it when at Wooster's Garden. If you want to interact with the locals then this pub tops the list of places to visit in Houston at night.
Location: 3315 Milam Street
Timing: 4 PM to 2 AM
So, here are some of the amazing things that you may enjoy in Houston during the night time. Choose your favourites between them and enjoy the city to the fullest. We hope that these do fulfill you want to know Houston in a wholesome and entertaining way.  Stay up late for a few days and drop in at these places.