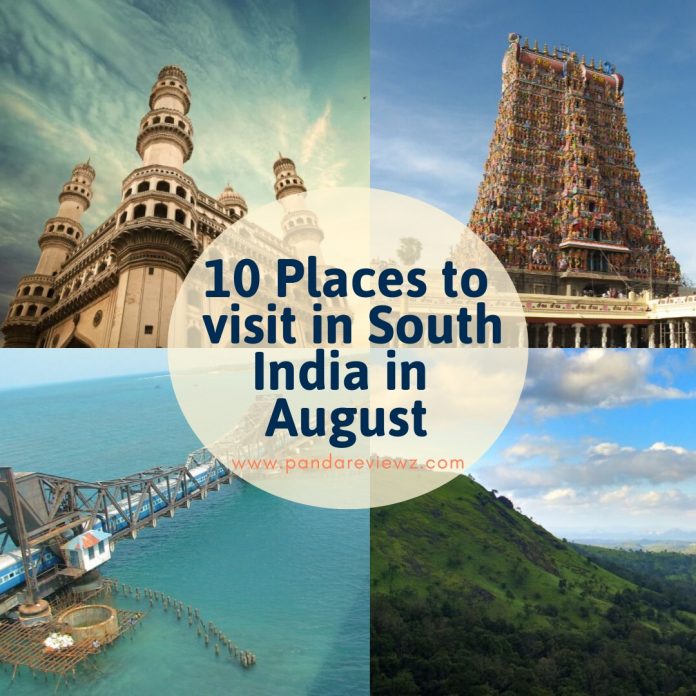 A vacation in August keeps the "blues" away!
How about spending a vacation in South India? However, vacation cravings come very easily, but the hassle it demands always demotivates. Isn't it? So, we thought of making your job a little more hassle-free by charting down some of the places to visit in August in South India. Go, and check out the list below, to decide where you want to visit in August month.
Places to visit in South India in August 
Here are the 10 awesome places that are best and recommended to visit in the month of August.
1. Tiruchirappalli
It is considered to be one of the holy places to visit in South India. If you have a religious soul and want to find some peace of minds amidst the spiritual surroundings, then this is the ideal place for you. Filled with vast temples of several deities, and large ghats, this place has a lot to offer to the tourists. The beauty of the river banks, especially during sunrises and sunsets is worth watching.
Why visit here during August?
Addi Perukku festival is celebrated with great pomp in Tiruchirappalli. It is celebrated in the river bank to pay homage to the great river Cauvery.
Do not miss Tiruchirapalli Rock Fort, Ucchi Pillayar Temple Rockfort, Vekkali Amman Temple, Sri Ranganatha Swamy Temple Srirangam, Butterfly Park.
2. Wayanad
If you love to explore the natural wildlife of South India, then there cannot be an any better place than Wayanad. Unlike the hectic city life, you can enjoy absolute solace in this place, amidst the beautiful and lively surrounding. Besides, it is also a famous historical tourism place, as it holds many architectural temples and magnificent monuments.
Why visit here during August?
The birthday of Lord Krishna that is, Asthami Rohini is celebrated during mid-August every year. The whole place remains lit during this time.
3. Port Blair
Being the capital city of Andaman and Nicobar Islands, Port Blair serves as the most fantastic gateway, especially for the beach persons. Who would want to miss a chance to spend holidays amidst the rocky beaches? The serene beaches and the chilly breezy winds will surely take away your daily stress. Also, the place offers immense scopes of getting indulged in water sports.
Why visit here during August?
 If you visit the island in August, you will be able to enjoy the "monsoon festival" where various types of art and cultural handicrafts are promoted. It is also known as the music festival where multiple kinds of musical concerts are organized.
4. Madurai
Being one of the oldest cities of Tamil Nadu, Madurai is regarded as one of the most famous pilgrimages. The place is filled with massive temples which were made long back in the historical periods. A lot of ceremonies are celebrated in Madurai throughout the year so you can indulge yourself in fun and festivity.
Why visit here during August?
Avanimoolam Festival is celebrated during the months of August and September. It is dedicated to paying homage to Lord Shiva by enacting dramatic plays.
5. Bengaluru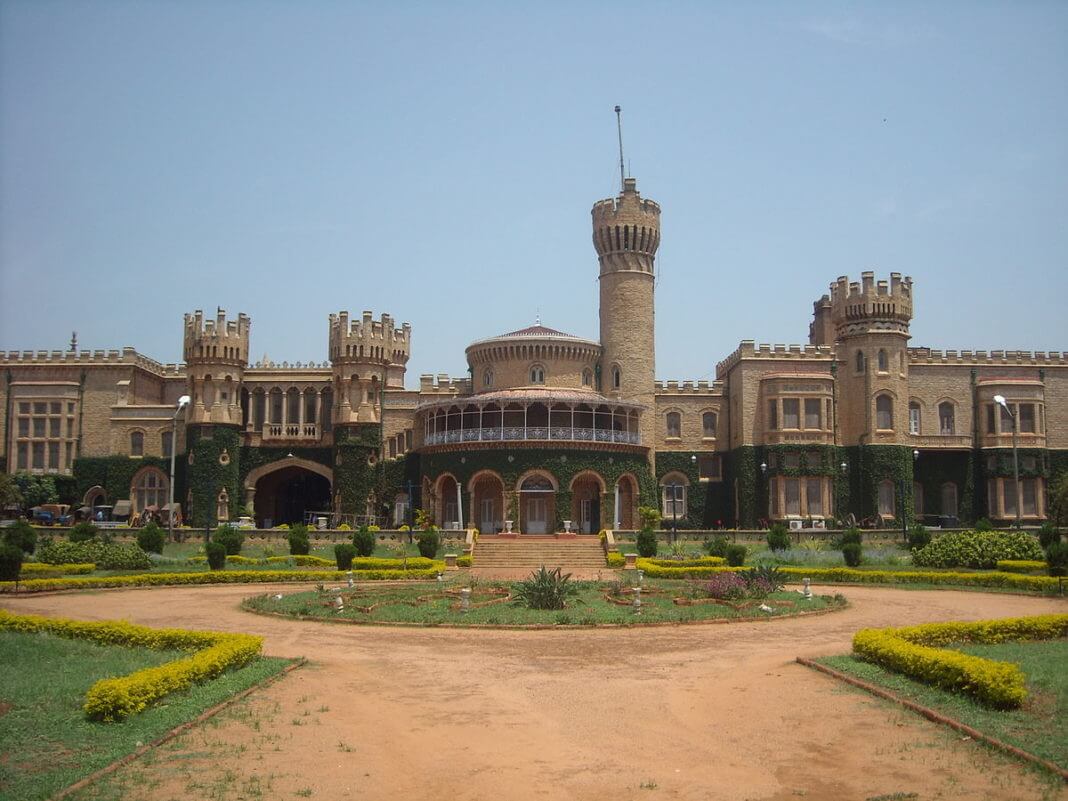 The hub of technologies has a lot more to offer to tourists worldwide. Popularly known as the "garden city," the place is filled with beautiful gardens, catering to the sightseeing purposes. It provides a perfect blend and mixture of spirituality, into the culture and history. No matter what your preferences are, you will always get something to relish in Bengaluru.
Why visit here during August?
Bangalore is filled with festivities and events in the month of August.
Indian Tango Festival (15th August to 18th August 2019)

Bengaluru International Short Film Festival (15th August to 18th August 2019)

Jhulan Utsava (11th August to 15th August 2019)
6. Kovalam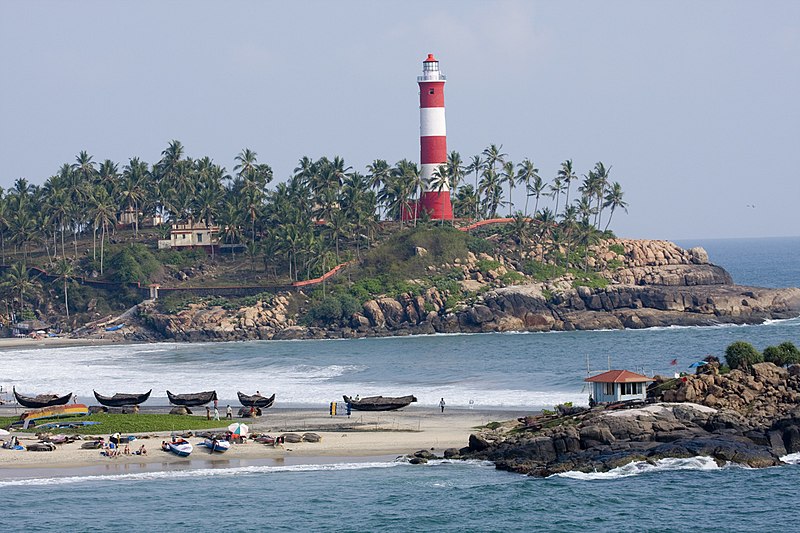 South India has got some beautiful surprises for the beach lovers too. If you love to get soaked in the sun and roll amidst the sand dunes and play in the sea waves, then there cannot be an any better place than Kovalam. The serene beaches and green nature alongside sets the perfect holiday mood. Besides, there are ample scopes for sightseeing here, too.
Why visit here during August?
The Covelong Point Festival, organized during the month of August, is packed with several interesting activities from surfing to yoga and so much more.
7. Hyderabad 
The city of the royals is no less royal when it comes to its tourism scopes. The place is filled with palaces and great architectural specimens, which serves as the main attractions. It has got something for every age group to enjoy! Known by the name, "The City of Nawabs," the city offers a lot of exploration scopes for the history lovers too.
Why visit here during August?
A number of sports events usually takes place in Hyderabad in the month of August, as the Hyderabad Marathon. So, if you are a sports maniac, and love to witness or participate in such sports events, then you must visit Hyderabad.
8. Valparai
This beautiful hill station in the laps of Anamalai Hills has a lot to offer to the tourists and serves as the perfect getaway of mind. The place is especially known for its varied tea plantations in its slope region. Being a forested region, the place offers the perfect blend of natural beauty. Also, the wildlife here is quite rich and even has a Tiger Reserve to witness.
Why visit here during August?
Aadi Perukku festival will take place on 3rd August in Valparai which is celebrated to pay tribute to the river water, for its rich life-sustaining properties.
9. Rameswaram 
Though regarded as a popular pilgrimage and spiritual site to visit, Rameswaram offers much more. It's scenic beauty, blended with the architectural excellence, is something very rare to be found anywhere. Moreover, the place also holds enough historical remains and riches, which are worth a watch.
Why visit here during August?
The Thiru Kalyana Festival and the Navarathri Dasara festival is celebrated with great pomp in the month of August.
10. Thanjavur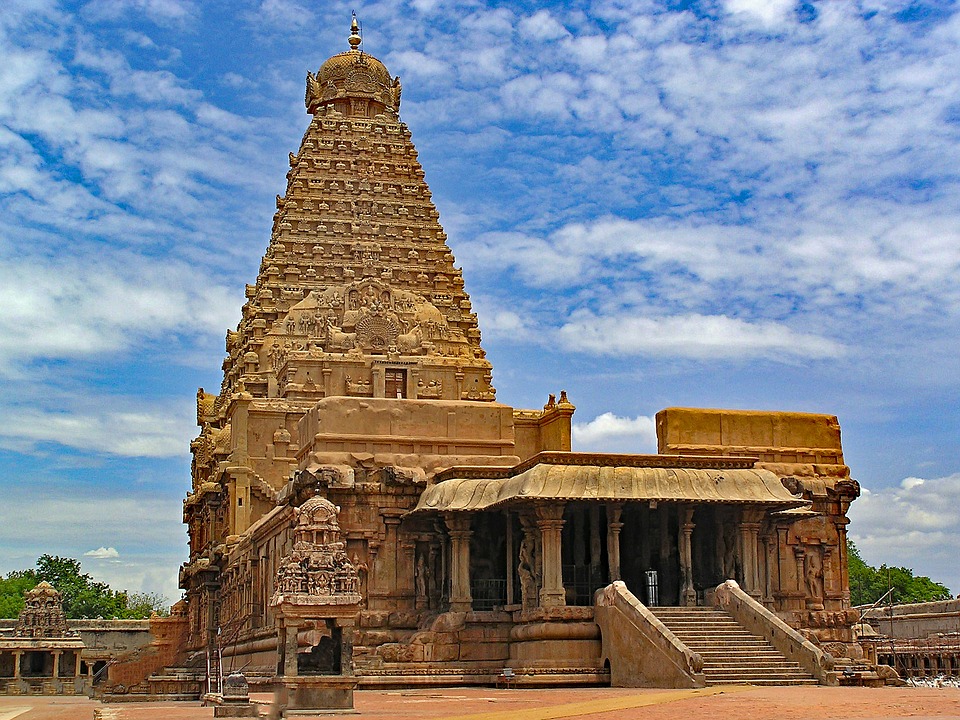 For the architecture and history fanatics, this is the perfect place to visit. The place is widely known for its rich heritage and culture. You can always witness the huge historical remains such as palaces, caves, and other architectural wonders on your visit here. Besides, the place holds a lot of treasure to feed the artist's soul with some rich art and great architectures.
Why visit here during August?
The Velankanni church festival is organized every year in the last week of August. This festival is celebrated to mark the integration of the church back in history. The celebration continues for a week so, you can get ample scopes to explore and enjoy.
Didn't we make your work a lot easier? Thank us later. First, tell us your favorite destination below and pack your bags and head out! Your experience matters to us. So, do not forget to flood the comment box with your love! We wish you a very happy and safe journey!