A long weekend is approaching, and you must be planning a trip with your friends or family. Preparing a list of some fresh and fantastic unexplored places to visit?  Let me guide you on a trip to the long weekend in the wilderness of the Chandoli National Park in the Western Ghats (Sangli, Maharashtra).
PandaReviewz brings you another prime opportunity to experience this pristine locale in partnership with the Forest Department. With special trekking permissions, you can enjoy a walk through the unexplored forest of Chandoli and make it a weekend to remember!
Chandoli Park is well-known as the south part of the Sahyadri Tiger Reserve.

How to Reach Chandoli National Park?
By Road: Chandoli Forest located at a distance of 380 km from Mumbai and 210 km from Pune city. State transport MSRTC well connects Sangli district from all major towns nearby, such as Kolhapur, Nasik, Mumbai etc.
By Train: Nearest railway station is Sangli which is around 75 km from the park. Miraj (83km), Karad (47km) and Kolhapur (70km) are few other nearby stations.
Sangli or Miraj railway stations are best for dropoff because you can take a private car to Chandoli National Park.
By Air: Pune (210 km), Mumbai (380 km) and Kolhapur Airport (70 km)
What's in there for you?
The fabulous sight of birdies, plants, and wildlife.

Tasty food that takes care of all your craving desires after the treks.

A cozy and beautiful stay at Chandoli Resort.

Flora and fauna experts who make your trip stuffed with valuable information.
The Chandoli National Park is all wrapped with green vegetation, making the state of Maharashtra an ideal habitat for a widespread species of mammals, reptiles, and birds. The park incorporates a distinct variety of flora and fauna. The park in Maharashtra is one of the essential spots that make a mark in the itinerary of Maharashtra wildlife tours.
Flora:
The forest types seen here are a mix of Malabar Coast moist forests and North Western Ghats moist deciduous woodlands. In the little evergreen forests, some tree species commonly seen here are the Anjani ironwood tree, Jamun, Pisa (Angustifolia), fig, etc.
Fauna:
Nearly 23 kinds of animals, 122+ species of birds, 20 species of amphibians and reptiles are known to be lived in the forests area of Chandoli.
Bengal tigers, Indian leopards, Indian bison, leopard cats, sloth bears and Indian giant squirrels are quite conspicuous here.
This forest homes approximately 23 species of mammals and 20 species of amphibians and reptiles. Some animals are discoverable in the forest area of the park are tigers, gaurs, deer, leopard cats, panthers, sloth bears, deer, mouse deer and more.
Activities and Attractions:
Bird watching trips are organized in the park during the spring season when a lot of birds are observed in the park. Trekkers can walk for 2 to 3 days (Yes! you read it right.) to reach Fort Prachitgad, which is in the forest. This path is only for those who enjoy an extreme adventure. There are places for camping within the park. People in the area talk in Marathi, Hindi and a few of them speak English also.
The park also gives an advantage to the bird watchers as it is an abode to many species of birds. The varieties of birds count to be around 123 or nearby that are unearthed in the forest. The best time for framing a bird watching tour is in the spring season when the birds can be commonly sighted. The national park is accessible; visitors can also stay at resorts and lodges situated near the park itself.
Chandoli Resorts offers Jungle Safari, Boating and also "natural environments" includes natural elements. The place is mainly severed to the children. Small rides for kids like a seesaw, merry-go-round, swingset, slide, jungle gym, chin-up bars, sandbox etc. can be found in the Children's Area.
Places to Visit:
Shivaji's forts: The 17th-century forts of Prachitgad and Bhairavgad were utilized by the Maratha king, Shivaji Maharaj and his son Sambhaji Maharaj.
Bhavani Temple: Once a famous temple devoted to Goddess Bhavani and now in wrecks. It is believed that the sword that Shivaji Maharaj used was provided to him by Goddess Bhavani.
Prachitigad: There is a Fort amidst the wood and can be touched only by trekking for 2 to 3 days. This is also a 17th-century fort.
Bhairavgad Fort: A 17th-century fort built by Shivaji Maharaj.
Kalavantin Vihir and Kandhardoh Falls, Tanali Falls.
Vasant Sagar Reservoir
Kokna Darshan, Zolambi Sada and forest of Rundiv, are spectacular spots.
Entry Fee to Chandoli National Park
To enter Chandoli National Park you need to pay an entry fee of Rs. 30 per person. For each private gypsy or vehicle, you have to pay a fee of Rs. 150.
Timing's Chandoli National Park
The Chandoli National Park stays open for visitors from 7 am to 10 am. After that, it again reopens at 3 pm and remains open till 6 pm. The timing is the same for all days in a week.
Best Time to Visit Chandoli National Park 
If you want to enjoy this trip, then plan from June to September or October to February. This season includes heavy rainfall over 3,500 mm (140 in).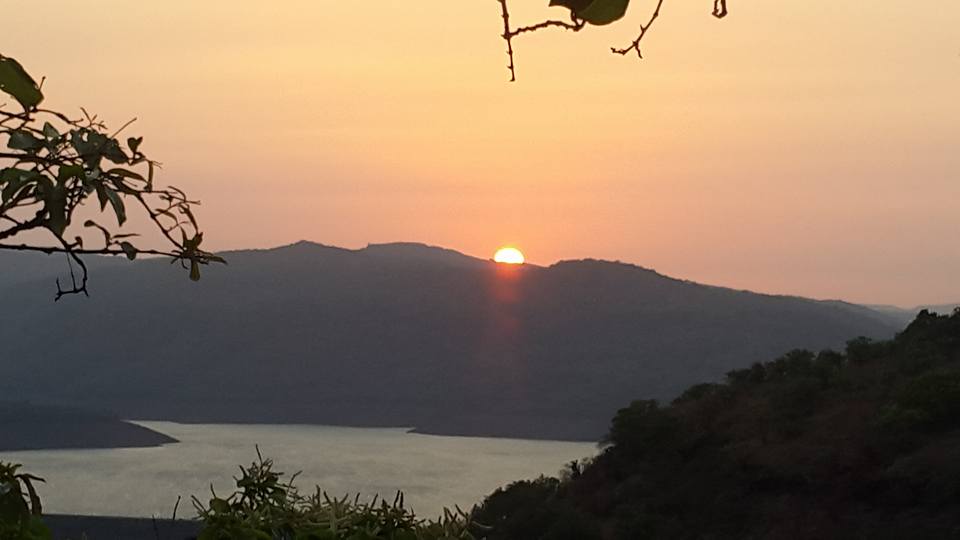 Nearby Attractions
Sagreshwar Deer Park, Takari
Ramling Bet, Bahe
Narsinha Mandir-Underground 12 feet, Narsinhpur
Nath temple, 32-Shirala
Old caves near 32 Shirala
Sambu-appa Temple, Urun Islampur
Tasgaon Ganesh temple, Tasgaon
Ganesh Temple, Sangli
Miraj Musical Instrument Industry
Sagareshwar Wild Life Sanctuary
Dandoba Wild Life Sanctuary
Krishna Valley Wine Park, Palus
Audumber Temple
Ramling Temple
Bijapur Historical Place
Kamatipura (mandur 1 km)
Peth Vadgaon (Dhanaji Jadhav Samadhi)
How and whom to connect?
For more information on the park log in to their official site: www.mahaforest.nic.in (Site information in Marathi, translate it using google chrome) or Deputy Conservator of Forest, (Wildlife), Bindu Chowk, Ganji Galli, Kolhapur, Maharashtra 416 002
Summing-up:
So, mainly, this national park is near the Chandoli Dam and is surrounded by three districts- Ratnagiri, Satara, and Kolhapur District. Resorts, hotels, and stay are readily available, but it's better to book in advance. I hope you guys will enjoy this trip!
You can also share your experiences in the comments below.